Parking Management Solutions
The Future is Yours.
This solution family offers a range of technologies and digital services that enable a parking operator working in the 'on-street' or 'off-street' environment complete control over who can access their sites, and where it is important to do so, enable users to pay for those services in an efficient and friendly way.
SWARCO's solutions are created using a suite of powerful software packages and integrated hardware components that give operators the ability to design, configure and deliver their unique customer experience in a way they want.
Before you leave home
Unless you are lucky to live within walking or cycling distance of your workplace or a good public transport link, it is likely that for most of the time the car will be needed to get us where we want when we want. To make this activity less stressful SWARCO's solutions give you the opportunity to pre-book, pre-pay or receive information about the availability of parking spaces at your destination so you can plan your route and your day all before you leave your home.
Destination management
Making sure there is enough parking spaces for all visitors who need one can be a challenge. The car park will also be the first and last impression many visitors will have of your site, so it is important that their experience is the best if they are to be encouraged to return. With SWARCO as a solution partner you provide a perfectly tailored solution for your customers whether you need barriers, a free flow operation without barriers or offer discounted parking or dynamic tariffs for special customers.
Whatever route you choose all of our solutions supported by comprehensive configuration, payment, auditing and revenue reporting software.
Flexibility
SWARCO Solutions are designed to offer the ultimate in flexibility and are created to allow service providers the ability to integrate their existing services or add new ones from 3rd party suppliers as and when they need. The combinations are almost infinite but over the years we have successfully helped our clients to seamlessly add credit card payment services, pre-booking platforms, electric vehicle chargers or combine parking with public transport ticketing.
As a trusted supplier of high quality data our systems have also been used to design and specify parking needs at the planning stage of major infrastructure projects in the areas such as shopping centre and airport development.
References
For Parking Management Solutions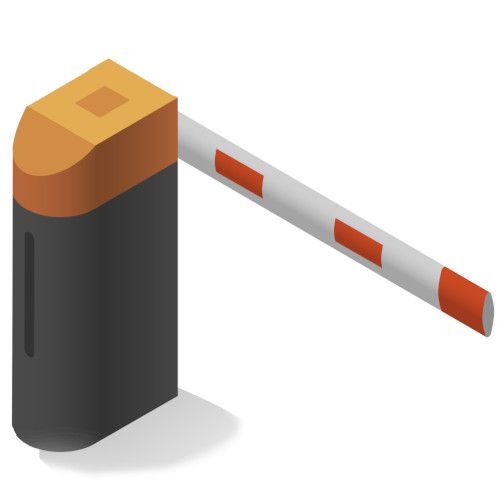 Barrier Controlled Parking Systems
These are traditional parking management systems with barriers. Customers take tickets or present some form of access credential on entry, pay for their stay when they are ready to leave and exit with the same card or ticket they entered with. Single stand-alone sites can be connected to create much larger groupings or a number of car parks can be connected together under the control of one master - typically one data administration unit can manage up to 100 other car parks as long as there is a sufficient data connection between them.
Core Components of a Barrier Controlled Parking System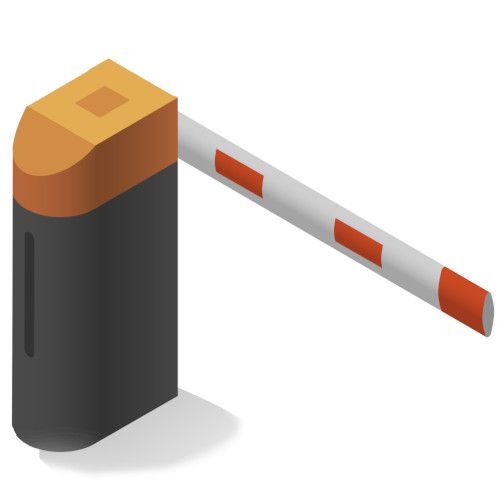 • At the entry the driver will have to have some form of allocated identity e.g. a season card with a barcode on it or take a ticket to enter the car park. Access control columns also support almost any form of either personal or vehicle identification; Magnetic Stripe, Bar Code, Mobile Phone, Contactless Cards, as well as NFC, vehicle licence plate and RFID tags for hands free access.
• This unit drives a typically aluminium or fiberglass barrier arm and can be illuminated to reduce the risk of vehicle impact. The logic used for the barrier can be used to open doors, roller shutters, or high security rising plates if needed.
• On departure from the car park the system checks that there is no parking fee outstanding and will trigger the exit barrier to lift allowing the customer to leave
.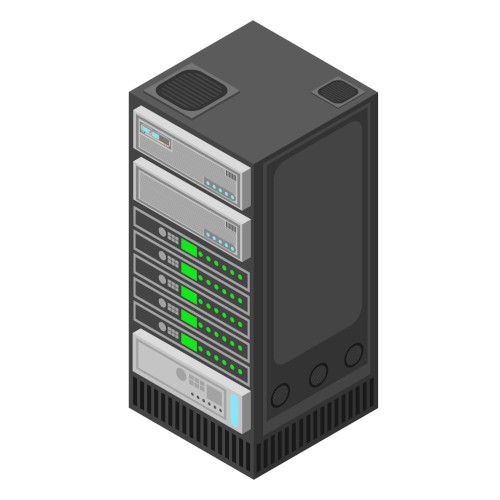 Maintaining local operational control of a barriered car park is crucial in ensuring the best visitor experience. Although most of the features needed to manage this type of car park are replicated in the cloud, the presence of a central server is normally required.
The software services will include;
A central control room function for customer service

Full car park configuration and set-up tools

Dynamic tariff & discounting management

Season card management & reporting tools

Country specific parameter control

Financial & Statistical reporting

Audit, fault and system event logging

User management to meet PCS DSS standards

3rd party data interface tools for reservations & CRM

Integration with parking occupancy management systems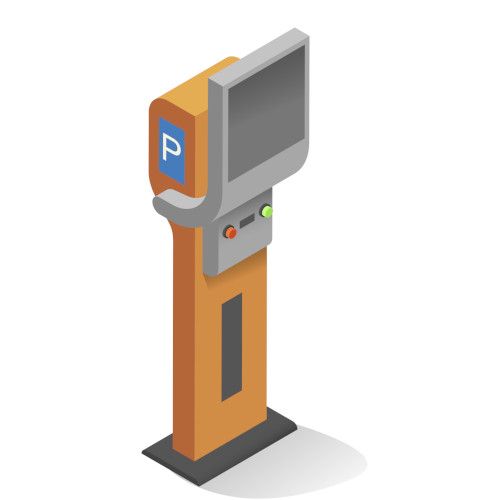 These devices will be very market specific and are available in many forms. They calculate the fee owed by the customer, apply discounts if applicable or special rates, handle coins, notes and payment cards and will provide change a validated ticket for exit and a receipt if required.
In addition to the core components already described, car park operators can add many other services either on installation or as the business demands change. Intercoms, licence plate recognition, sign controls and single space occupancy management systems are just some examples of such services. To make user experience even more pleasant and stress free, pre-booking or payment and pay-as-you-go hands free parking for pre-registered users can easily be added using various integration modules that can also be added.
Benefits for Drivers
Anyone can use the service at any time
User experience is standardised across global markets
Card and data security meets world standards
Barriers provide a sense of security and a unique opportunity to communicate with the visitor
Advantages for Car Park Owners/Operators
Barriers provide a controlled, transitional space from highway to car park
Cost effective way of protecting parking services for customers
Payment security - revenue is collected before drivers leave the site
Data security - main services can be delivered without having any external connectivity
Provides a great and consistent user experience every time
The customer is engaged as an organic part of your service
Driver Information
Display directions to free parking slots
Advertise special events or promotions
Intercom and video link for personal driver assistance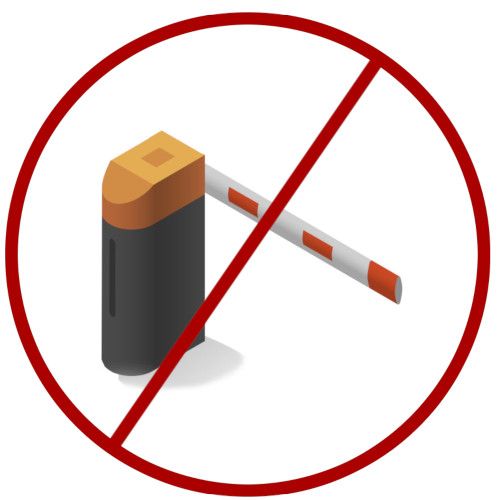 Barrierless Parking Systems
Barrierless parking is quite a new concept but operates very much like road tolling. Instead of using barriers to control who can access a site or make sure payments are made operators will use enforcement law or dynamic tariff structures to encourage users to comply. As with road tolling, most systems on offer will use the vehicles licence plate as a form of recognition because it doesn't need the driver to pre-register. In reality any technology could be used because the system is only looking to connect a customer with the car park. In addition to the use of licence plate reading technology, FreeFlow systems can also use NFC tags, bluetooth or iBeacons and mobile phone Apps with embedded GPS services to link a visitor to a car park and then create a fee.
Systems can be deployed in many forms to support local payment by coin, note or credit card or offer only web-based card payments with no local hardware required. Systems can also be easily built up from a very basic form as and when the owner requires. A small hotel, for example, would only need a pole mounted camera to cover bi-directional traffic and have access to the systems web-to-pay service to start taking payments for the car park.
When deployed in the right scenario they offer a highly flexible, low investment option particularly where pay & display or basic, complex mobile payment options have been offered in the past.
Core Components of Barrierless Solutions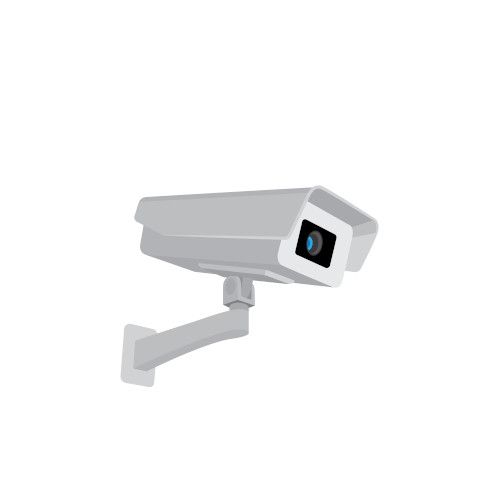 The most common tool used to monitor the entry and exit activities of a FreeFlow car park. Cameras can be mounted into lane specific enclosures or on a wall lamp column or a bespoke pole if the camera is to cover multiple lanes or monitor bi-directional traffic according to the specific requirements set by the client.
In their basic form cameras capture the licence plate information using infrared cameras, but it is normal to add an additional overview camera which will provide an image of the whole vehicle in black & white or colour as it enters or leaves a site. All data collected meets the local data protection laws i.e. GDPR in the EU which means no data is retained longer than is required to deliver the service
It is important to remember that no licence plate capture camera will be 100% accurate. As a minimum a well installed camera with optimal lighting conditions should convert 95% of the images it captures into accurate reads. Performance of the system is greatly improved if the camera data is supported by strong business logic process in the central supporting software.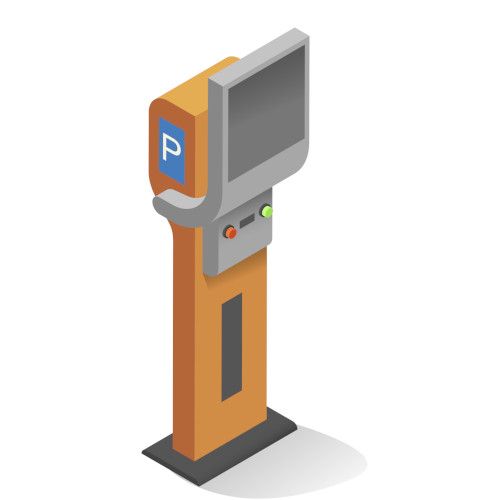 The biggest advantages a FreeFlow system can offer come from its ease of deployment and lower operational cost.
Payment is made easier because it is possible for car park operators to record payments or discount parking fees to zero on any device that can run a web-browser, thus removing any need for physical payment equipment to be installed anywhere in the car park.
If separate payment devices are required then systems there are a range of standard devices that support; discount provision only, discount and card payment all the way through to machines that offer discounting, cash, card and change.
To make life even simpler the systems support deployment of their payment services on other payment machines. This is a revolutionary step for parking because it now means that rail operators, for example, can offer a direct link to pay-for-parking services on the same machines they use for selling rail tickets. Naturally this can be extended to hotel reception, park & ride or retail kiosks at cinemas to quickly and easily add parking payment without having to invest in new hardware.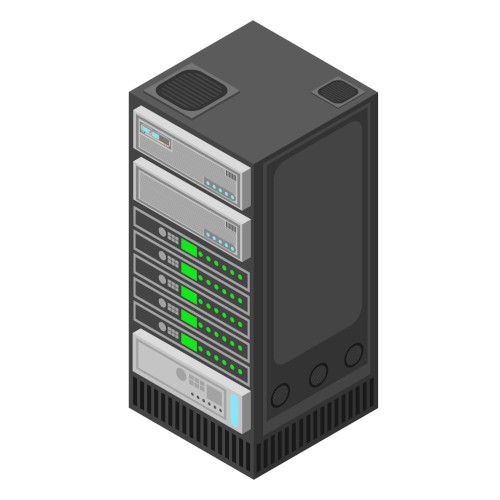 More often than not this will be a hosted service somewhere in the cloud. In complex deployments elements of these services can be replicated in the local car park i.e. when payments have to be calculated locally even when the data link to the cloud service is broken.
These services provide the owner with:
All the configuration

Tariff and discount management

Reporting functions

Web-to-pay for customers for

pre-pay,

pay post exit or

pay during the visit

Those who choose register can enjoy pay-as-you-go services, access APP services or purchase season passes, etc.
Major Benefits
Benefits for Drivers
Very easy to use, no need to worry about how long you will be staying
No need to sign-up or register for the service
No special APP is needed, just the ability to have some device that access the web
No queues at peak periods to worry about
Advantage for Car Park Owners/Operators
The system can be branded the way you want to be
Extremely cost effective to deploy
Payment Hardware independent
Full control over the way you want to manage the site
Can run in parallel with existing technology i.e. park by text services
All owner or customer related functions available on tablet, mobile or PC