On the future of emobility:
Quo vadis e-car?
From 2035, the EU wants to allow only zero-emission new cars: an important milestone for electromobility! After all, electric cars are quieter, cleaner and more efficient than conventional combustion engines. They emit no exhaust gases and produce no pollutants. Moreover, they are now often cheaper to buy - not least because of generous government subsidies. The disadvantages of electric cars, on the other hand, are largely due to the still inadequate infrastructure. But: the infrastructure for charging stations is also improving all the time and many signals from politics and business leave little doubt that electric cars are the future.


About e-cars and the challenges of the future
Electromobility is a major challenge for the automotive industry. The production of vehicles that operate exclusively with electric drive is a complex task.
The greatest challenges include, for example:
Development of new efficient technologies (e.g. drives and batteries)

Providing the appropriate infrastructure (e.g. charging and filling stations)

Creating attractive offers (e.g. lower prices or more range)
Good to know: Electromobility can only be used optimally if there are uniform standards for charging and payment. For this reason, the Federal Government has amended the Charging Pillar Ordinance 2022. This ordinance regulates the technical requirements for sockets and vehicle connections for charging electric vehicles and also ensures compliance with technical safety standards.


The future of electromobility: advantages & opportunities
At present, petrol and diesel engines are still the most common types of drive for vehicles. But in all likelihood, the future belongs to electromobility.
The technology has a number of decisive advantages:
E-cars are more environmentally friendly than conventional combustion engines.

No pollutants are emitted when driving an electric car.

The electricity needed to run an electric car increasingly comes from renewable sources.

On balance, electricity is cheaper than petrol or diesel.

Electric mobility helps to protect the environment.

Electric cars are also much quieter than conventional vehicles.

Last but not least: the low noise level currently makes e-cars particularly attractive for people living in urban areas.
What about e-fuels as an alternative to the e-car? According to the EU, emission-free new cars are to be registered from 2035. Therefore, the use of e-fuels as an alternative to electric cars is currently being hotly debated. In principle, e-fuels are synthetic fuels that can theoretically achieve CO₂ neutrality. Due to their poor efficiency, it seems that e-fuels are less suitable for cars and more suitable for aircraft and ships.


Demand for electromobility on the rise worldwide
In recent years, the demand for electric vehicles has increased strongly. This is mainly due to the rising prices for fossil fuels as well as improved technologies.
The governments of various countries are also increasingly recognising the advantages of electric mobility and promoting it with various measures. As a result, it is expected that the number of electric vehicles will continue to increase in the coming years.
The main reasons are:
Consumption figures have been rising steadily for years.

Battery technology is developing rapidly.

Electric cars will become even more environmentally friendly and comfortable in the future.

The range of the vehicles will improve.

More and more people will eventually switch to electric cars.
Good to know: So far, two forms of drive have become established for electric vehicles. In a purely battery-powered vehicle, the energy for the drive comes only from the battery. Plug-in hybrids combine an internal combustion engine with an electric drive. In principle, fuel cell vehicles also belong to the category of electric cars. However, these do not use a battery to store energy, but instead refuel with hydrogen, which is converted into electricity.


Germany and the future of electromobility
In no other country do car drivers have such a wide variety of vehicles to choose from for e-cars as in Germany. By the end of 2023, German manufacturers will expand their range to 150 different models, while 70 electrically powered vehicles are already available today.
No other automotive nation has a comparable diversity across all vehicle segments. Even every third patent (worldwide) in the field of electromobility comes from Germany.
And last but not least: The German automotive industry is currently planning to invest around 150 billion euros by 2025 to drive the development of electromobility.
Good to know: In order to promote the acceptance of electromobility, the necessary charging infrastructure must be provided. At present, however, the development of charging infrastructure is gaining momentum: There are currently around 46,000 publicly accessible charging stations nationwide - of which around 6,700 are fast-charging stations.

Solutions for e-mobility
Mobility is constantly evolving. Sometimes in small steps, sometimes in larger leaps. Today we are experiencing a world of mobility that we could hardly have imagined at the beginning of this millennium: electromobility. You can find individual solutions for every company here with us.



E-mobility for petrol station operators
The increasing demand for charging options for e-cars, bottlenecks in charging capacity and charging peaks at peak times are prompting petrol station operators to take a closer look at the topic of e-mobility: With us, you are in the right place with your concerns and will find the right solution.



E-mobility for retail
In stationary retail, you face a variety of challenges in implementing e-mobility. Many locations are not (yet) designed for the power supply of e-cars and there are often complex procedures or problems with the local grid operator.



E-mobility for car park operators?
As a car park and parking garage operator, you face various challenges in the implementation of electromobility. Many customers want to charge their e-vehicles within a short time in order to be able to continue driving directly after appointments or shopping. This places high demands on the power grid.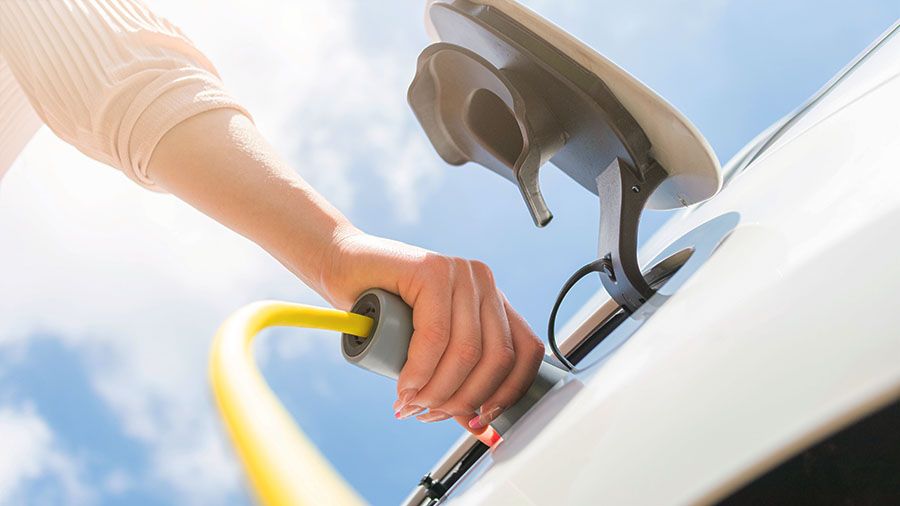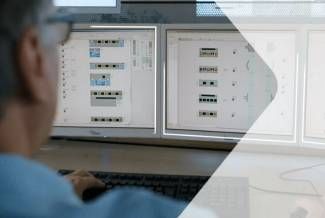 Transport Telematics (ITS) combines state-of-the-art information and communication technologies to improve the safety, efficiency and sustainability of transport & logistics.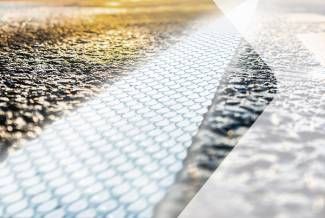 Road markings are an important safety factor in today's road transport.
Measures adopted by the German Federal Government
The environmental bonus for purely battery-electric vehicles was increased from 6,000 to 9,000 euros, and from 5,000 to 7,500 euros for vehicles with a net list price of over 40,000 euros. Recently, electrically powered second-hand vehicles have also been subsidised.
#2:

Expansion of charging infrastructure
The German government is funding the expansion of charging stations for e-cars with 300 million euros in order to set up one million stations by 2030.
#3:

New charging station regulation
The government wants charging point operators to have to offer a contactless payment system that works with common debit and credit cards from July 2023.
#4:

Electromobility in public fleets
The federal government is also striving to ensure that at least 20 % of its own vehicle fleet consists of electric vehicles and is providing 100 million euros for this purpose.
Purely electric cars with first registration until 31 December 2025 are exempt from vehicle tax. In addition, charging an e-car at the employer's premises is tax-free.
Electromobility: Related Topics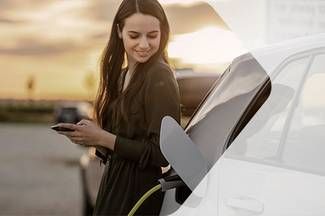 Despite the many challenges, a growing charging infrastructure offers many opportunities for car manufacturers and electric vehicle operators. Investing in high-quality charging stations, for example, can attract new customer groups and increase sales of electric vehicles.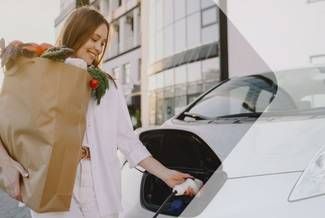 Vehicle to Grid is based on the principle of "energy exchange". Here, electricity from the batteries of electric cars is fed into the public grid. This allows surplus electricity to be managed and used to stabilize the energy supply.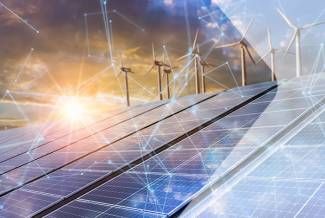 Smart grid stands for intelligent electricity networks. In this context, however, we can only speak of "intelligence" if there is an exchange of information that can be used to control the generation, storage and consumption of electricity according to current demand.
Conclusion: The future of electromobility
Good to know: A study by Deloitte – one of the world's largest consulting firms - concludes that there will be "a significant shift" from combustion engines to alternative drives in Germany by 2030.
FAQs - Frequently asked questions briefly explained
Countries like China, Norway and the USA are seeing an increase in electromobility. In Germany, too, interest in e-cars is rising massively. In 2021, 13.6 percent of new registrations were pure electric cars, 12.4 percent were plug-in hybrids. By comparison, both types of drive accounted for only 3.1 percent in 2019.
By 2030, many cars will certainly have switched to an e-drive. However, it is unlikely that e-cars will be the only type of vehicle. Even though the EU has decided to no longer allow combustion engines from 2035, alternative drives such as e-fuels or fuel cells are not out of the running yet.
Environmental and urban researchers assume that a mere change in drive systems is not enough, because electric cars also consume a lot of space, resources and energy. On average, cars simply stand around unused for more than 23 hours per day.
In the long term, the number of cars must be reduced and new mobility services must be developed, such as MaaS (Mobility as a Service): MaaS (Mobility as a Service), Mobility Hubs, etc.
Vehicle to Grid (V2G) is a technology that allows electric vehicles to be integrated into the electricity grid. V2G enables cars to act as mobile batteries and thus relieve the load on the power grid.
Batteries can be recycled at over 90 per cent today, but so far this is rarely used. Policy requirements will perhaps lead to a better recycling infrastructure once electric cars have a higher market share.
The mobility of the future lies in digitalisation: Big Data, 5G, artificial intelligence and more connectivity increase safety, improve efficiency and reduce environmental pollution. The resulting mobility concepts are setting profound changes in motion.