The mobility of the future is based on the digitalization of all transport systems: Big Data, 5G, artificial intelligence and comprehensive networking increase safety, improve efficiency and reduce environmental pollution. In the future, mobility will increasingly be a combination of shared mobility, automation and electrification. The resulting mobility concepts will set profound transformation processes in motion: cities will become quieter. Air quality will get better. Private cars will become fewer (Road Diet). There will be more green spaces. Quality of life increases.
4 Megatrends for the City of the Future
The flexible use and combination of different means of transport (keyword: multimodal mobility) is being tested and implemented especially in cities and metropolises.
Challenges for future mobility

In a transitional period from the "fossil to the post-fossil age", mobility will be of particular importance in the future. Many of the challenges facing cities and urban centers today can be overcome through transport planning and new mobility concepts.
The greatest challenges of future mobility are:
More and more people are moving into cities.

Traffic volumes, congestion and accidents are increasing.
Cities are becoming increasingly noisy.
Air quality and green spaces are decreasing.
Unattractive public transport services are driving up private car use.
Low efficiency and high environmental pollution reduce the quality of life.
Good to know: The biggest challenge will be to make new (as well as old) means of transport as attractive and universally available as possible, so that road users can travel at least as flexibly and as quickly as they currently do by car.
Mobility of the future: goals
The value of new technologies and alternative means of transport can only be derived from user acceptance. Studies show that bans (often) do less good than incentives to set real change in motion. The future of mobility is therefore a joint task that society, politics and business must tackle together.
The goals of future mobility concepts leave no doubt about this:
Alternative fuels for sustainable (as CO₂-free as possible) mobility.

Comprehensive charging infrastructure for cars, public transport & logistics.

Digitisation of the transport infrastructure.

Networking of all road users.

Real-time traffic data incl. interfaces to traffic apps (Mobility on Demand).

Attractive sharing services, public transport systems and ride-hailing services.

Reduction of individual traffic with simultaneous increase in transport quotas.
Good to know: Achieving these goals requires a fundamental transformation. For example, in the future, public and private transport providers will have to cooperate more closely and share their traffic data with each other. Because the more anonymised data is available, the better predictions and decisions traffic planners can make.
6 Mobility concepts of the future
Mobility of the future will therefore be more than just getting from A to B. Travelling will become an experience as cities successively expand both the offer and the attractiveness within and between all modes of transport. Multimodal (or intermodal) concepts form the backbone of the urban ecosystem and set new standards.
Want to see some examples? We would be happy to present a few mobility concepts to you.
What does multimodal mobility mean? Ideally, multimodal transport systems offer the same flexibility and availability as a private car. For example, a city dweller is multimodal when she steps outside her front door, rides her bike to the underground, then takes the underground to her place of work and the last few metres to the office on an e-scooter. The use of several means of transport for one journey is also called intermodal mobility.
The networking of mobility systems and their participants leads to more sustainability.
Here are two examples:
Traffic lights that respond to real-time data have been shown to reduce waiting times by up to 40 % and increase traffic flow by up to 60 %. This reduces both consumption and CO2 emissions.
Apps on smartphones not only make it possible for users to share modes of transport in a meaningful way, but also make it easier to determine which mode(s) of transport is the best option to get from A to B at any given moment.
Within the European Union, transport is responsible for about 30% of all CO2 emissions,60% of which are caused by car traffic alone. As a result, alternative, low-CO2 fuels are receiving more and more support.
Regardless of whether we are talking about electromobility, hydrogen, solar technology or hybrid engines: The often short distances in the city favour technologies with a (still) short range.
The interaction of bicycle-friendly infrastructure, alternative means of transport such as e-bikes, e-scooters, non-fossil fuels and propulsion technologies ensures that noise pollution is reduced and air quality improved.
This makes cities not only quieter, but also more liveable.
A ban on cars in the city centre is rather unrealistic. Studies show that people – if they have the option – prefer to travel by means of their own car. What is more likely to lead to a change in behaviour is the reduction of street and parking space for private cars.
In exchange, however, car sharing & pooling offers, cycle paths and pavements must be expanded together with public transport. The slimming down of urban streets in favour of publicly usable (green) spaces, room for pedestrians, cycling, public transport, e-scooters, etc. is called Road Diet – and became particularly popular during the Corona crisis.
Good to know: Do fewer cars mean less efficiency? A new concept from New York is more likely to prove the opposite: there, traffic planners have shown that three times as many people could cross the Brooklyn Bridge if only buses, autonomous vehicles, cyclists and pedestrians were on the road, instead of privately owned cars.
Data is the gold of the 21st century. In the context of intelligent traffic management, this comparison hits the mark. Because real-time data are indeed rich veins of gold in the networks of transport providers and users.
Want a few examples? Here are our Top 3:
Example 1: On which roads are more cyclists than car drivers? If you have the relevant data, it is easier to set up cycle lanes and reroute traffic.
Example 2: Major event in the city. Which vehicle is the fastest way to get from A to B? If all accessible modes of transport are linked and can be accessed via an app, the user can make decision quickly & easily.
Example 3: Compliance with traffic regulations is also simplified by data-based algorithms. In California, an automated system monitors whether a driver travelling alone in a car sneaks into the "car pool lane" reserved for shared rides (min. 2 or 3 people in the car).
Not long ago, it was predicted that autonomous driving would be available within a few years. However, this has proven to be much more difficult than originally expected. However, the potential benefits remain: increased safety, improved efficiency and reduced environmental impact.
Automation is not coming as fast as expected, but it is coming in several steps:
Step 1: assisted driving (e.g. parking or lane assist).
Step 2: partially automated driving (hand remains on the handlebar)
Step 3: highly automated driving (hands-free driving possible to a limited extent)
Step 4: autonomous driving (vehicle drives independently)
Good to know: There is no one concept that could change everything. Rather, several of these concepts need to intertwine for real change to take place.
Conclusion: Mobility of the future
Mobility of the future still has a long way to go, but many technologies and concepts are already in the starting blocks or are already available. It is not possible to explicitly predict how exactly we will get around in 30 or 50 years.
But the following assumptions are likely to decisively shape mobility in the future:
Alternative propulsion systems, parking facilities and means of transport will lead to cars becoming less and less of a feature of our city centres.
Data will pave the way for reducing private car use without sacrificing availability and flexibility.
Mobility is increasingly becoming a service to society. It will thus focus on the individual needs of the inhabitants (keyword: Mobility on Demand).
Last but not least: In the future, everyone will have the option of automatic and flexible mobility. Always ready for action, always safe, day and night. We will get there step by step. Each new level of this development brings more time, more safety and more environmental protection.
FAQ
Frequently Asked Questions
In the near future, mobility will be a combination of shared mobility – based on MaaS – automation and electrification. Big Data, 5G and artificial intelligence will be the most important technologies.
Local conditions such as population density, climatic conditions, wealth, the state of the road and public transport infrastructure or the environmental and overall traffic situation will determine which changes occur and how quickly.
New mobility is a collective term for many innovations around the topic of mobility in cities. These include concepts such as smart parking, micromobility, bikesharing, carsharing, ridehailing, ridesharing and many more.
Ridehailing is a service in which private drivers provide their vehicles and drive passengers from A to B. Well-known ride-hailing services include Uber and Lyft. Ridesharing is about carpooling, where people with similar destinations share a ride. Popular ridehailing services include Moia and Berlkönig.
Mobility hubs are already located at railway stations or airports, i.e. where many people arrive and travel. The idea behind this is that people can choose or book – ideally via a central app – what they will use to travel on: Whether e-bike, car sharing, e-scooter or rickshaw – a mobility hub brings together everything available at one point.
Small, quiet, electric? Cars that drive themselves? As hybrids? Much is speculation. Two things are certain:
As individual means of transport, cars will not simply disappear from the scene.
Internal combustion engines will be produced less in the future.
The ranges are getting longer and longer, the charging times shorter and shorter. But electric cars can only replace petrol and diesel vehicles if a comprehensive charging infrastructure is available. Many cities, municipalities and vehicle manufacturers are working on this.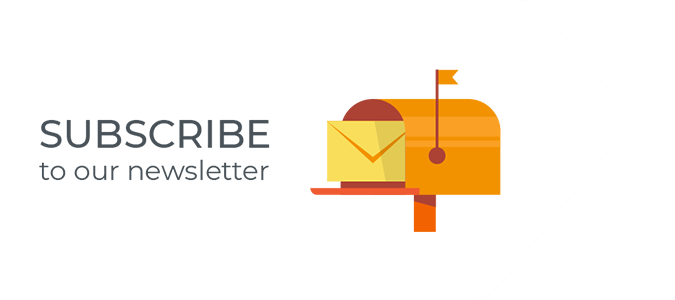 STAY INFORMED
GET OUR NEWSLETTER!
Subscribe to our ITS / Smart Mobility Newsletter and receive regular updates on trends, developments, solutions and events.