Sustainable Mobility:
Examples of environmentally friendly transport
Sustainable means of transport are known to be characterised by either low or zero emissions, but sustainable mobility concepts go one step further. Ultimately, the aim is to re-organise the traffic of a major city or metropolitan region so that the ecological footprint is reduced to a minimum and no more resources are consumed than are available or can be regenerated.
Note: The topic of sustainable mobility covers so many aspects that we cannot cover all issues in one article. Therefore, below the definition you will find related topics about sustainable transport and the mobility of the future. In this article, we present examples of sustainable mobility and discuss the main challenges.
Definition: What is Sustainable Mobility?
Sustainable mobility is a concept for transforming transport from an ecological point of view. The aim is to reduce fuel consumption and emissions in such a way that the ecosystem can regenerate.
In Anglo-American speaking countries, the term 'Green Driving' is; therefore, used synonymously. Ultimately, the aim is to implement sustainable transportation that uses fewer resources, allows more green spaces and thus contributes to climate protection.
Good to know: Sustainable mobility is a big term and there are many useful definitions. At its core; however, it is designed to not exceed the capacity of an infrastructure. In urban areas, for example, this applies to the lack of parking spaces, the many traffic jams and accidents, which sustainable mobility concepts are designed to significantly reduce or even avoid.
Related topics around Sustainable Mobility
See the links for detailed information on the following topics:
Sustainable Transport: Challenges & Opportunities
Even though vehicles have become cleaner and quieter over time, transport still produces too many emissions to meet agreed climate targets.
Resource consumption and land use (especially roads and parking) continue to have a negative impact on the environment.
Challenges of Sustainable Mobility
The greatest challenge of Sustainable Mobility is to find a healthy balance between the resource consumption of all transport users and the regenerative capacity of the ecosystem.
To find and realise this, a comprehensive strategy is needed that must master the following four challenges at its core
Promote environmentally compatible modes of transport
e.g. fewer cars, more trains
Increase energy efficiency
e.g. also alternative fuels & new technologies
Use post-fossil fuels and green electricity
Sustainable Mobility goals and opportunities
Specifically, sustainable mobility concepts should promote the following goals, among others:
Reduce traffic jams

Reduce the number of accidents

Limit individual traffic

Reduce waiting times at traffic lights

Enable green waves

Reduce CO₂ & particulate matter
Avoid stop-and-go traffic

Make it easier to find a parking space

Make public transport services more attractive

Make logistical trips more effective

Reduce noise & sound levels

Enable more green zones
Concepts & examples for Sustainable Mobility
In order to achieve the above (and other) goals, many concepts are already being discussed that enable Sustainable Mobility. We briefly present the seven most important concepts and examples for more sustainable transport below.
# 1 Reduction of traffic (Road Diet)
The main goal of sustainable mobility must be to reduce the volume of traffic, which is linked to a strong expansion of environmentally friendly means of transport (e.g. public transport).
If you want to encourage the inhabitants of a city to do without their cars, there are several things you can do, such as the following:
Financial support for public transportation
Expansion of the network of buses, trains, etc.
Low ticket prices and inexpensive annual passes for public transport
Networking of infrastructure (e.g. for congestion reduction, green waves, etc.)
Promotion of telecommuting / home office (so that fewer people drive to the office)
Increased switch to regional products (to shorten transport distances)
and much more.
Good to know: Automatic systems or infrastructure networking can reduce waiting times at traffic lights by up to 40% and increase traffic flow by up to 60%. They have also been proven to reduce congestion and reduce accidents by up to 80%. This not only saves money, but is also good for the environment.
# 2 Promotion of environmentally friendly means of transport
A ban on cars in the city centre is unrealistic: studies show that there is hardly any political majority for it. What can lead to a change; however, is a reduction in the number of streets and parking spaces for private cars.
In return, there must then be more lanes and parking spaces for public transport and sharing services. The main reasons for this are:
The private car has a life cycle assessment that is too poor.

Within the European Union, traffic (in total) is responsible for around 30% of all CO₂ emissions.

60% of these are attributable to motor traffic (cars) alone.
That's why it will be important to promote alternative, low-CO₂ fuels (even) more in the future - whether electromobility or hydrogen. Improvements in local public transport are also absolutely necessary to drive forward three crucial developments:
Transport more passengers from A to B.
Emit fewer emissions.
Reduce the attraction of the private car (especially in urban areas).
Good to know: In order to achieve the goals of the Paris Climate Agreement of 2018, it will be necessary in the future to gradually replace classic combustion engines with alternative drives and CO²-neutral fuels. In addition, there is a need for more affordable alternatives to cars that are popular and frequently used by the residents of a city.
# 3 Promote Micromobility & cycling
If you want to encourage urban dwellers to switch from private cars to public transport, you first have to close the (often large) gaps in the transport infrastructure (keyword: last mile problem). After all, the last mile issue is crucial to motivating people in the long term to use their cars less (or not at all).
For many people who do not live or work within walking distance of public transportation, it is imperative to expand micromobility more. Meaning:
More small vehicles to get from the front door to public transit (last mile).

More e-bikes, e-scooters, small electric cars (for max. 2 people), etc.

More and better bike lanes (keyword: road marking systems).
Good to know: A cleverly organised interplay of bicycle-friendly infrastructures, alternative means of transportation such as e-bikes, e-scooters and alternative drives ultimately also ensures that cities become quieter and the quality of the air improves.
# 4 More car sharing, rental offers & flat rate model
Car-sharing cars have one thing in particular over passenger cars and can make the switch seem attractive: they don't have to park in city centres, where parking space is scarce and the search for a parking space can cost a lot of nerves.
Although the market share is still relatively small, it holds great potential:
If city dwellers can effectively use car-sharing services at any time - flexibly and at the lowest possible prices - it will be much easier to leave the car behind.

The future will show to what extent flat rate models will help to make the switch even more convenient. (e.g., price X for Y trips per month).

Pricing structure, range of services, and quick and easy booking (e.g., via app) will be the most important factors in making car sharing as attractive as possible.
Good to know: According to studies, one car-sharing car can replace between 8 and 20 passenger cars. And as soon as they drive autonomously, you can look for a parking space yourself - somewhere on the outskirts of town or wherever there is space. A future vision that will make the passenger car more dispensable.
# 5 Promoting autonomous driving
Autonomous vehicles will shape the future of urban mobility, but the technology will still need time to assert itself.
But the advantages are already obvious today:
The total number of vehicles would be reduced enormously: "Use instead of own".

Autonomous vehicles can park outside the city.

Autonomous vehicles offer "more safety": human error is responsible for over 90% of all car accidents.
Good to know: Basically no one doubts that autonomous driving will come; however, there is still a lot of disagreement about the timing and the steps that are necessary for the technology to assert itself.
# 6 Expansion of electromobility & alternative drive
The future belongs to renewable energies and we are currently in a transition period from the "fossil to the post-fossil age".
The way we operate our transport systems needs to be changed - given the poor life cycle assessment - if only to ensure better air quality, lower noise levels and, of course, fewer emissions.
One of the most promising solutions to this challenge is the expansion of electromobility and alternative fuels, because only low-CO₂ fuels will make it possible to comply with CO₂ emission limits and other climate targets.
Good to know: Whether sustainable mobility concepts will focus on electromobility, hydrogen, solar technology or hybrid drives in the future is still unclear on the one hand, and on the other hand, countries with different (geographical) conditions will ultimately promote and develop different technologies.
# 7 Shifting logistics to the railway
It is not only individual transport that needs to be reduced in order to make transport more sustainable in the future. Certain changes must also be made in logistics.
A strong promotion of rail transport would be a first step that would have enormous advantages:
The majority of trains run on electricity (often even with green electricity).

Fewer trucks also mean less CO₂ in the air.

If more trains instead of trucks roll through the country, there will also be more space on the roads.
Good to know: The use of intelligent fleet management systems, also known as "Telematics Systems," also improves the eco-balance in logistics. These digital systems make it easier for truck drivers to find freight, reduce empty runs and detours, and thus ensure more efficient logistics.
Sustainable Mobility: Related Topics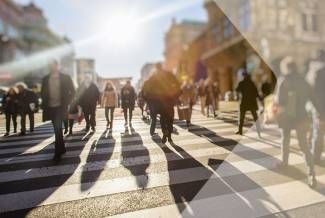 Micromobility plays a key role in making alternative modes of transportation more attractive, thereby reducing per capita emissions and improving traffic flow. Among the most frequented solutions today are bicycles, e-bikes, small electric cars and electric scooters.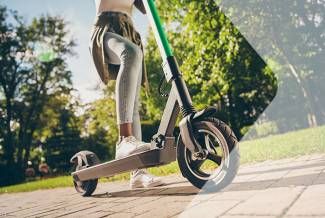 Shared mobility is based on the principle of providing many individual means of transport for the public. These include, for example, shared cars, scooters, bicycles, electric scooters, etc.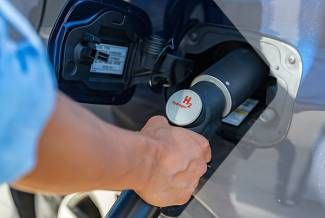 All alternative drives have one thing in common: they must – in direct comparison to combustion engines - achieve environmental and sustainability effects, e.g. a positive CO₂ balance, but they must also be economical and efficient so that their use can be worthwhile.
Conclusion: Sustainable Mobility
As the many examples and concepts show: Sustainable mobility is not simply ticked off with the implementation of a single measure, but requires a mix of measures.
We would like to conclude with a few important core ideas:
It is impossible to organise traffic completely without emissions.

Vehicles and drive technology must not be the sole focus.

Economic incentives for behavioural change are just as essential.

Successful, sustainable concepts require the acceptance of the population.

Mobility is a key prerequisite for participation in our society.

Sustainable mobility will not be 100% achieved until the resources required for it are renewable and the ecosystem can regenerate.
Sustainable mobility is ideally environmentally friendly, socially just, affordable, economical, efficient and safe. Environmental friendliness and quality are at the forefront of all SWARCO solutions. Reducing the ecological footprint in transportation is part of our mission.
FAQs - Frequently askedquestions
In the Anglo-American world, sustainable mobility is referred to as green driving. Strictly speaking, the term defines a transportation concept that does not consume more resources than are available - and in no case does it emit more emissions than our ecosystem can handle.
Sustainable transport works on two levels: 1. low-emission vehicles with alternative drive systems are needed. 2. a change in behavior is necessary, so that people use their cars less and less and increasingly switch to sharing services and public transport.
The idea behind MaaS is to put the consumer at the center and provide him with the means of transport he needs at any time - whether car, bike, scooter, etc. Therefore, Maas will reduce individual traffic (car ownership) and emissions to a minimum and thus make an important contribution to sustainable transport.
There are many good arguments why we should organize transport differently in the future. The most important arguments for sustainable mobility are:
1. fewer greenhouse gases = more climate protection
2. less air pollution due to lower emissions
3. less noise through quieter drive technologies
4. more quality of life in cities due to more green spaces and better air.
5. more protected natural areas because the need for roads and parking spaces is reduced.
Although electric cars do not emit any direct CO² emissions when they are driven, they do emit indirect CO² emissions. The production of batteries still causes an unfavorable carbon footprint. But there is no question that the balance of electromobility is already better than that of combustion engines - even though the electricity does not yet come from renewable sources.
Making mobility more sustainable means making it accessible to all. After all, it is a prerequisite for social participation. Vehicles and drive technologies must therefore not be the sole focus. Just as important are behavioral changes among the population and political efforts to make the "new mobility" usable and affordable for everyone.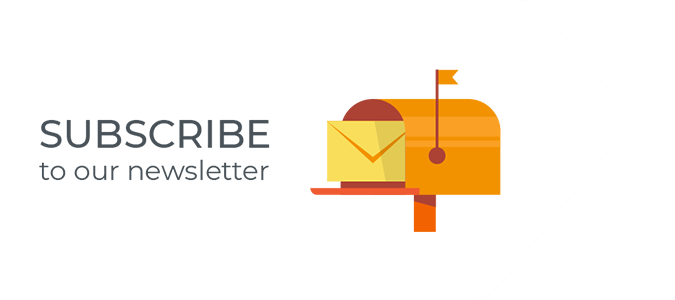 STAY INFORMED
GET OUR NEWSLETTER!
Subscribe to our ITS / Smart Mobility Newsletter and receive regular updates on trends, developments, solutions and events.