Micromobility -
The solution for the last mile [without car]

The use and development of solutions and vehicles in the context of micromobility are steadily increasing. The reason: If you want to encourage city dwellers to switch from private cars to public transportation, you have to close the gaps in the transportation infrastructure. That means providing vehicles that people can use for the last mile - from their front door to the subway, for example. This includes bicycles, small electric cars and electric scooters. In this way, micromobility becomes the focus of a sustainable solution to the well-known "first / last mile problem".
Note: The topic of sustainable mobility covers so many aspects that we cannot cover all issues in one article. Therefore, below the definition you will find related topics about sustainable transport and the mobility of the future. In this article, we present examples of sustainable mobility and discuss the main challenges.
Definition: Last Mile Problem
The last-mile problem refers to the problem within the infrastructure of a city where not everyone can live or work within walking distance of public transportation. This distance between home or work and public transportation discourages many commuters - and they continue to use their cars. This challenge is therefore also called the first-mile problem.
Definition: Micromobility
Micromobility plays a key role in making alternative modes of transportation more attractive, thereby reducing per capita emissions and improving traffic flow. Among the most frequented solutions today are bicycles, e-bikes, small electric cars and electric scooters.
Good to know: Once bicycles, e-bikes, electric scooters, small electric cars and other useful sharing services are available on every doorstep - and ideally bookable via a central app - the problem of the last mile could be solved much more easily than today.
Challenges of the last mile
Unfortunately, city planners cannot always simply add more routes or stops for trains and buses because the costs are either too high or it leads to other undesirable situations. But then many city dwellers continue to use cars if the distance between home, place of work and public transport is too great.
This, in turn, exacerbates the problems in cities and metropolitan areas, where traffic congestion, parking problems and car emissions are part of everyday life.
Good to know: By investing in micromobility solutions, the city can close the gap and create effective door-to-door transportation that benefits all stakeholders. But transforming a city's mobility, taking micromobility into account, is a time-consuming and complex process that must take place at many levels.
Micromobility: Solutions
The primary mobility goal of a city is to create a safe, effective and environmentally friendly traffic situation. Micromobility solutions are a step in this direction.
SWARCO has many years of experience with transport solutions that support micromobility. Here is a small selection:
We can help you and your city create a safe transportation environment with smooth traffic flow and minimized environmental footprint with smart micromobility solutions and systems.
The way we operate our transportation systems needs to change. One of the most promising solutions to this challenge is electromobility to reduce our dependence on carbon-based fuel.
Cycling is booming! Every second, four bicycles are sold worldwide, which means there are almost twice as many bicycles as cars. Products from SWARCO Road Marking Systems are currently being used in many projects in Germany.
Modern road markings increase road safety and can save lives. SWARCO Road Marking Systems enable people to find their way in any situation through innovative markings.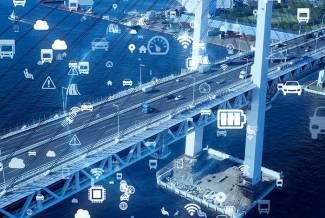 Sustainable means of transport are known to be characterised by either low or zero emissions, but sustainable mobility concepts go one step further.
Our fields of competence
What does micromobility change? What is getting better?
Very specifically, solutions and systems around micromobility are expected to accelerate the following improvements, among others:
Reduce use of the passenger car

Reduce congestion

Reduce CO₂ & particulate matter
Increase demand for public transport

Enable more green zones

Reduce noise & sound levels
Good to know: If all means of transportation for the last mile - i.e., bicycles, small electric cars and electric scooters - can be booked via a central app, then city dwellers can travel from A to B more easily without using their cars. And to make it even more attractive, transportation planners and providers should introduce modern payment methods such as flat rates.
Electric scooters - curse or blessing
Electric scooters, one of the latest trends within micromobility, have been on the rise for years and are polarizing. They are heavily criticized on the one hand, but also praised on the other. What's behind them?
First, the main facts about positive aspects:
They are viewed positively because they are a sensible solution for the short, everyday journeys that people make between home and work every day.

They enable many city dwellers to leave their cars in the garage.

In this way, electric scooters also help to reduce traffic congestion and cut emissions.
However, electric scooters are also heavily criticized, for example, for the following reasons:
the "electric scooter wars" between different electric scooter companies.

Scooters parked or lying in the middle of the street or on the sidewalk.

People driving recklessly and injuring themselves or others.

The many (mostly environmentally harmful) batteries that have to be disposed of.
One could draw the following interim conclusion: Electric scooters are still in the early stages and there is still a lot of room for improvement.
Good to know: At SWARCO, we have both the expertise and the resources to address these challenges. We believe that the introduction of micromobility in urban areas is necessary to alleviate some of the current problems: congestion, parking and emissions.
Conclusion: SWARCO and micromobility
The use of micromobility on a large scale will need to mature and evolve for some time before it can become a fully integrated and effective part of a city.
But it is also an essential step towards permanently reducing car use within city limits - and thus emissions.
Together with SWARCO, you can achieve these goals sooner:
We have long offered mobility solutions, for example in the form of a green wave for bicycles.

Our mobile app automatically detects when they are approaching a traffic light and knows when it turns green again.

We are also currently developing an implementation of C-ITS and V2X for various micromobility vehicles (e.g. signal priority mobile apps).

Finally, we enjoy working on the mobility of the future every day.



Last but not least: mobility is continuously growing, just like SWARCO. Our intelligent transport solutions help urban planners, businesses and the public to implement micromobility in a meaningful way, taking a step towards the smart and green cities of tomorrow.
FAQs - Frequently asked customer questions briefly explained
Contrary to what many people think, micromobility is not intended to replace existing means of transport such as the private car, but to supplement them: By means of suitable vehicles, city dwellers are to be encouraged to cover the last mile (to the front door, train, etc.) without the car.
Micromobility is locomotion with (electric) light vehicles. This now includes quite a few, such as e-scooters, pedal scooters, Segways, hoverboards, (e-)skateboards, bicycles, e-bikes, small e-cars (two-seaters), etc.
The expansion of micromobility should help reduce car use, increase demand for public transport, reduce CO₂ & particulate matter, enable more green zones, and ultimately reduce noise & sound levels.
The last-mile problem refers to the infrastructure of a city where not everyone can live or work within walking distance of public transportation. This discourages many commuters and they prefer to use their cars - even for short distances. Micromobility solutions can significantly mitigate the problem.
According to the German Institute of Urban Affairs (Difu), the leading urban research institute, there have been too few studies to date on the effects of micro electric vehicles to be able to say exactly to what extent micromobility can contribute to the transport revolution and thus to the mobility of the future. Further studies remain to be seen.
The mobility of the future lies in digitization: Big Data, 5G, artificial intelligence and more connectivity increase safety, improve efficiency and reduce environmental impact. The resulting mobility concepts are setting profound changes in motion.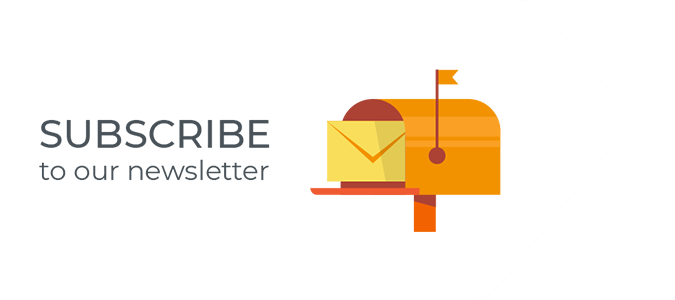 STAY INFORMED
GET OUR NEWSLETTER!
Subscribe to our ITS / Smart Mobility Newsletter and receive regular updates on trends, developments, solutions and events.