Smart Mobility:
Intelligently from A to B
Smart mobility encompasses a wide range of new alternative as well as conventional means of transport, including gas and electric vehicles, bicycles and e-scooters, car-sharing and ride-hailing services as well as autonomous vehicles, train lines, buses, trams, cable cars, ships, etc. But this also includes forward-looking concepts, e.g. that the road space is only accessible to certain road users at different times of the day. All in all, the various concepts of smart mobility are intended to contribute through intelligent networking to making travel possible that is safer, cleaner and more efficient - ideally without individual transport.
Definition: What is Smart Mobility?
In summary: Smart mobility is the interface between technology and mobility. This includes the use of traditional motor vehicles, electric vehicles and public transport, as well as the use of new modes of transport such as on-demand or car-sharing services.
As more and more new mobility services emerge that offer alternative and more efficient travel, the way people get around is changing.
Finally, increased awareness of environmental issues, traffic congestion and logistical productivity losses means that smart mobility concepts are gaining more and more attention. In addition, financial savings opportunities in transport & logistics are increasing the attractiveness of smart mobility.
What changes does Smart Mobility bring?
The concepts of smart mobility go far beyond alternative and sustainable means of transport. In a nutshell, the most important goals of smart mobility are as follows:
More flexibility: The intelligent linking of different means of transport enables users to choose the most suitable means of transport for the respective situation.
More efficiency: Smart mobility concepts aim to realise as few interruptions as possible and the shortest possible transfer times so that travellers reach their destination quickly.
Smart linkage: The entire travel route is planned from door to door, regardless of which means of transport are used. After all, the last kilometre - and thus the expansion of micromobility - is crucial to getting city dwellers interested in alternatives to the private car.

Fewer emissions:

Reducing polluting vehicles while promoting low-emission technologies is a key aspect of smart mobility.
Greater safety: less private transport inevitably leads to less congestion, accidents and injuries on the roads.
Other social aspects: Once public transport and other transport services are available and affordable at all times, Smart Mobility also has a social benefit as well as the potential to make life in the city more liveable.
Good to know: In summary, Smart Mobility concepts promote attractive public transport, sharing services and other mobility offers and thus reduce individual transport, especially the use of private cars, to a minimum.
What changes does Smart Mobility bring?
In order to realise these fundamental changes, technologies and concepts are needed above all, which are currently being discussed a lot, similar to Smart Mobility:
Good to know: The mobility of the future lies in the digitalisation of all transport systems: Big data, 5G, artificial intelligence and comprehensive networking of all road users will increase safety, improve efficiency and reduce environmental pollution in the future.
Smart Mobility & Transport: Benefits
New mobility systems also promise some advantages in logistics and transport – for numerous companies from very different sectors.
Important advantages of Smart Mobility in the context of transport are:
Reduction of empty journeys (or even incorrect journeys)
Less time wasted in traffic jams and accidents
Better-tempered drivers and workers
More efficient planning of freight transport
More precise adherence to delivery times
Production processes can be better planned
Significant reduction in CO₂ emissions
Good to know: Intelligent fleet management systems, also known as "telematics systems", make it easier to find freight, reduce empty runs and detours and ensure better use of the transport vehicle. For example, drivers can be informed in good time (in real time) about what is happening on the route and how bottlenecks (traffic jams, road works) can be avoided, and much more.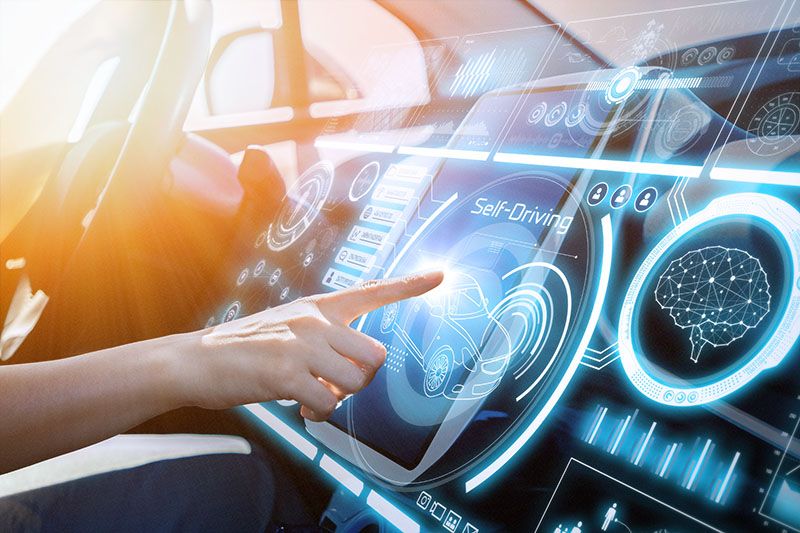 Summary: Smart Mobility
In general, Smart Mobility leads to more convenience, as travellers can always use the means of transport that is most suitable for them - ideally at low cost, e.g. via flat rates. The possibilities for implementing Smart Mobility are as diverse as the challenges facing almost all cities worldwide:
Increased traffic volume, rising accident figures, slow progress.
Insufficient attractiveness of public transport
Increasing congestion, increased costs for logistics & travel times
Excessive environmental impact of transport & individual traffic
Ultimately, the development of Smart Mobility concepts is about finding tailor-made solutions that fit the respective city. There are no patent remedies.
Last but not least: The United Nations predicted a world population of 8.4 billion in 2030 and 9.6 billion in 2050. Space in cities is already in short supply today. Therefore, it is becoming increasingly urgent to find intelligent solutions for transport and to implement smart mobility concepts.
FAQs – Frequently asked questions briefly explained