Automated Mobility
Guiding the Way for Humans and Machines
Modern lane markings improve road safety significantly, saving human lives.
SWARCO Road Marking Systems provides people with optimal orientation in every situation thanks to innovative markings.


"We really need
better lane markings.
This is crazy."
Elon Musk, CEO, Tesla


The Benefits of Automated Mobility


With autonomous vehicles, humans will gradually become passengers in their own car, which means more time and freedom for other activities during each drive.
The implementation of intelligent control systems in cars also reduces fuel consumption and emissions, making transport cleaner. And it increases road safety, reduces the risk of accidents, and improves traffic flow.


Modern technology offers insecure drivers and elderly road users access to individual mobility. Smart roads serve as guidance systems for safe transport, in all weather conditions, day and night. Furthermore, the development of connected driving in private transport creates new jobs. With its lane markings, SWARCO Road Marking Systems is part of this development towards a new mobility of the future for humankind.



Autonomous Cars Step by Step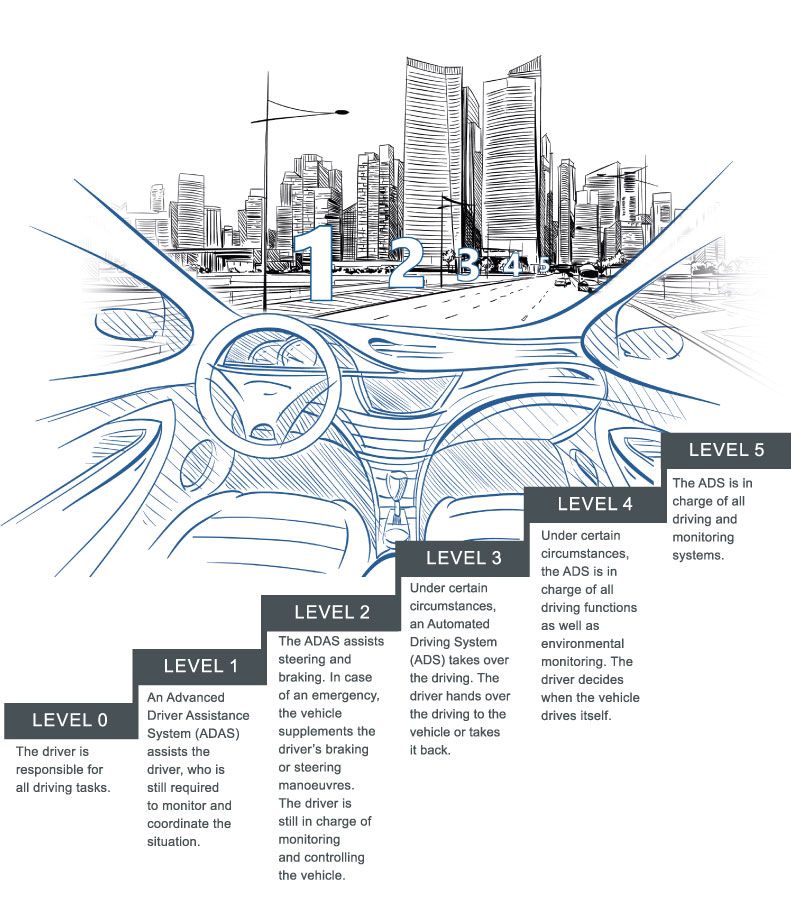 In the future, the possibility of having access to autonomous driving will be open to everyone. It will always be available and safe, day and night.
This will be a gradual transition. And with each step in autonomous driving levels, drivers will have more time, be safer and better protect the environment.
CAV (Connected and Automated Vehicles) refers to a new phase of road transport, which enables self-driving cars. Connected vehicles need road markings to determine their position. The European Commission has called for road markings and traffic signs to be designed and maintained in such a way that they can be properly recognized both by human drivers and by autonomous vehicles.
The 150 x 150 Formula
The European Union Road Federation (ERF) is recommending certain minimum standards for road markings, emphasizing their width and retroreflective quality.
The proposed 150 x 150 formula plays a crucial role in sustainably increasing road safety. It recommends a line width of 150 mm and 150 mcd/m²*lx of retroreflection (in dry weather) as minimum features of markings. In wet conditions, the recommended retroreflection value is 35 mcd/m²*lx.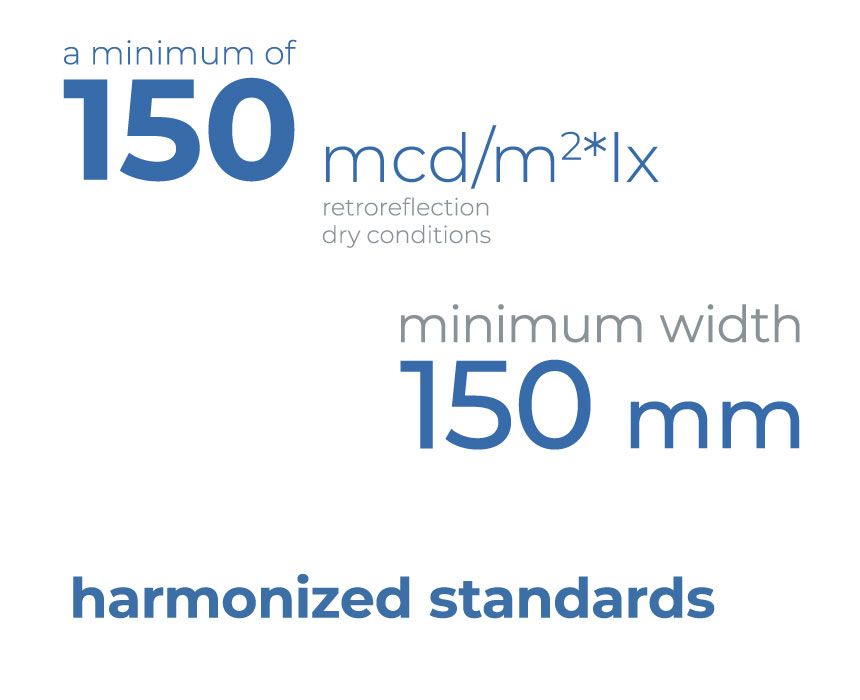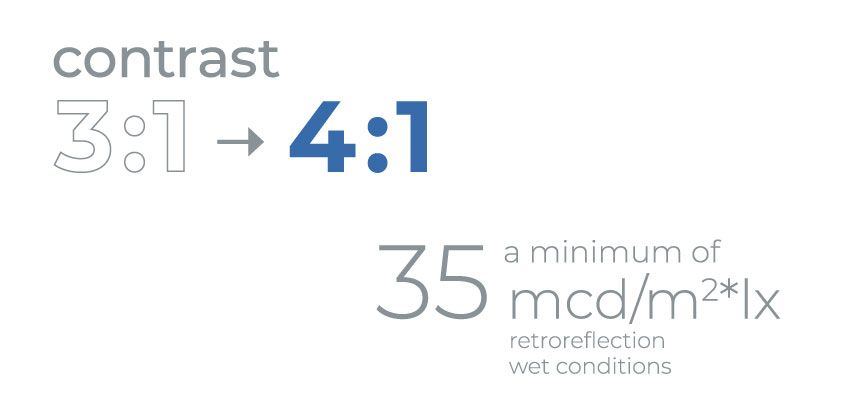 The contrast between markings and road surface should be 3:1, or even better, 4:1. Furthermore, the ERF recommends harmonizing standards across different countries. The North American MUTCD (Manual on Uniform Traffic Control Devices) also requires a minimum width of 150 mm for road markings and the use of standardized markings. Road markings by SWARCO Road Marking Systems already reach retroreflection values of up to 1000 mcd/m²*lx (dry), and provide improved values in wet night conditions. With their high resistance against mechanical impacts, they are sure to have a long service life.