Parking Solutions: Making Parking Easy at Wembley Park
SWARCO TRAFFIC Ltd. and APT Skidata have worked together in close partnership with Quintain, the development and asset management team behind Wembley Park, to support the upgrade and service of the stadium and surrounding area's car park systems.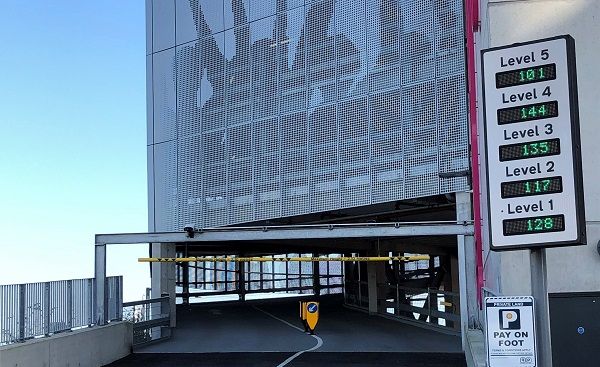 APT Skidata is a longstanding supplier of Wembley Park and has installed the systems for three new car parks as well as upgrading those currently in operation to provide an effective service for the major events held at Wembley, with up to 90,000 fans on matchday and a 12,500 capacity at the SSE Arena.
The solutions provided by APT Skidata include Automatic Number Plate Recognition (ANPR) to allow simple exit and entry, and both ticketed and ticketless solution.
To allow cars and coaches to easily locate parking spaces, while also maximising space available to allow an easy flow out of the car park, Variable Message Signs (VMS) and tidal flow bay monitoring systems were installed by SWARCO TRAFFIC.
The VMS alternate between red crosses and green arrows to control lanes of traffic and parked vehicles and to organise exiting vehicles and enhance the flow of traffic. These can be controlled remotely via a tablet or smartphone, allowing on and off-site control.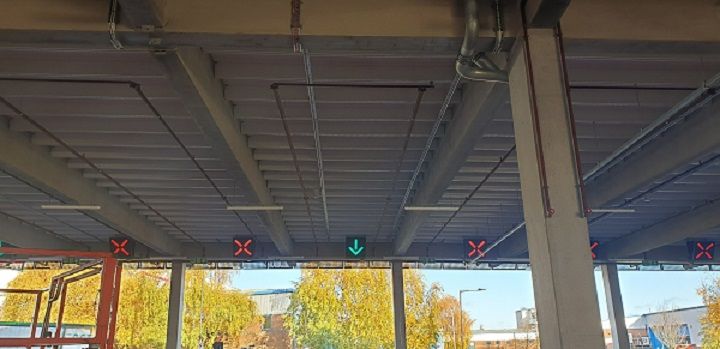 Graham Lake-Grange, Head of Transport & Commercial Parking at Quintain, says the company needed a technology partner whose solutions could support and enhance the wider Wembley system:
"With existing processes already in place, we needed a bespoke solution designed around the unique layout and requirements of Wembley parking. With up to 3,000 vehicles exiting at once, it's crucial that our systems are backed by reliable technologies, as well as a reliable partner."
Chris Keatley, Project Manager for SWARCO Traffic, credits the success of the partnership to SWARCO's full system solution:
"Our work with Quintain and Wembley Park is a demonstration of our holistic service offering. From design to implementation to management, we have the experience and expertise to manage projects of any scale, from start to finish."
Steve Murphy, Managing Director of APT Skidata, says the project shows the strength of SWARCO UK:
"From traffic management to parking solutions, connected driving to road marking systems, SWARCO UK is fully equipped to meet our customers' needs. At Wembley Park, we were able to utilise the expertise of SWARCO Traffic as we helped implement three new car parks, and in our current project of upgrading the whole facility."
SWARCO Traffic and APT Skidata are both part of SWARCO in the UK, and their work with Wembley Park is being rolled out in phases.