Parking solution Skiing Resort St. Anton / Austria
SWARCO makes the parking guidance system of the Austrian ski mecca St. Anton fit for the next season.
In winter, there is not only heavy traffic on St. Anton's slopes, but also on the streets of the well-known Tyrolean ski resort. Finding a parking space in the village, which is often called the "cradle of alpine skiing", is not an easy task – after all, the parking situation for 1,000 cars and buses has to be managed every day during the ski season – and preferably automatically. Furthermore, a solution is needed that can withstand bothe, the harsh winter conditions with temperatures sometimes below -20 °C, and the big run of ski tourists every year. But none of this is a problem if you have the right partner at your side.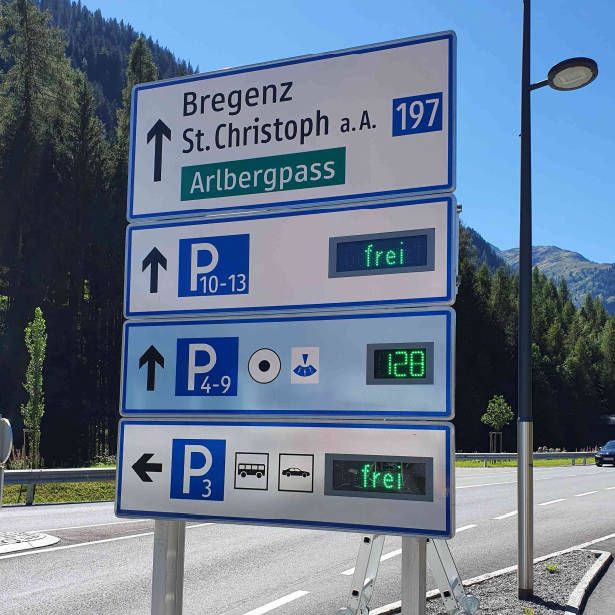 SWARCO's solution: A parking guidance system with variable massage signs (VMS) that permanently display in real-time the availability of parking spaces. The result: parking is now as smooth as the 300 km of slopes in the world-famous ski resort.