Air Quality Solutions
How To Improve Air Quality In Your City.
Poor air quality affects everyone, including pedestrians, cyclists or drivers. It affects our health, environment and also impacts the economy. It's become a priority over the past few years to not only understand the air quality in our cities and urban areas but to implement strategies that can improve it. As transport is a large contributor to air pollution, changes to the way traffic management is implemented can have a big impact on improving air quality.
Sense, Collect, Analyse, Visualise, Act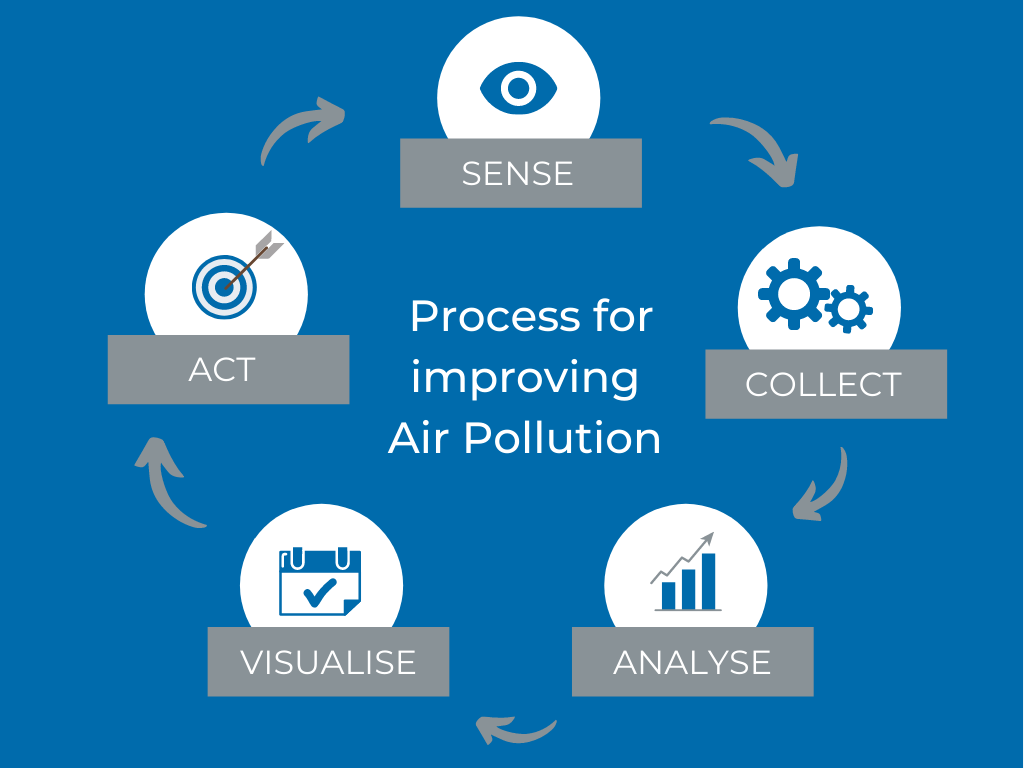 Outdoor air pollution could cause 6 to 9 million premature deaths yearly by 2060 and cost between 1-5% of global GDP, according to OECD reports. The same report states evidence that suggests that the road transport sector is the leading cause with a share of approximately 50% of air pollution-related deaths in the European Union and the United States.
Understanding the sources of air pollution is the first step in addressing the issue. Only then can you analyse, plan and implement strategies to improve air quality, bringing health & environmental benefits to the local area.
Solutions
That Can Help To Improve Air Quality
Improving the air quality in Wolverhampton, England
The city of Wolverhampton, England approached SWARCO to discuss their concerns around heavily congested routes, and how this could affect air quality within the city.

MyCity was identified as a possible solution to the city's issues. They needed a solution that would provide flexible traffic management, was easy to use and provided detailed analysis and reporting tools. MyCity allows the on-street infrastructure to be managed from one easy to use platform. The platform, which is modular allows you to add on the functionality and integrations you need to work with your city or authority.

In Wolverhampton, Variable Message Signs (VMS) were installed to offer drivers parking guidance allowing them to make informed decisions on how to locate the nearest available parking space. Air pollution monitors were also installed across the city, alongside CCTV and traffic monitoring equipment. All of the equipment was integrated into MyCity so that data could be easily analysed and reported on and importantly, action could be taken to alter the traffic management strategies of the city. Helping to prevent a build-up of air pollution and particulates in areas of heavy congestion.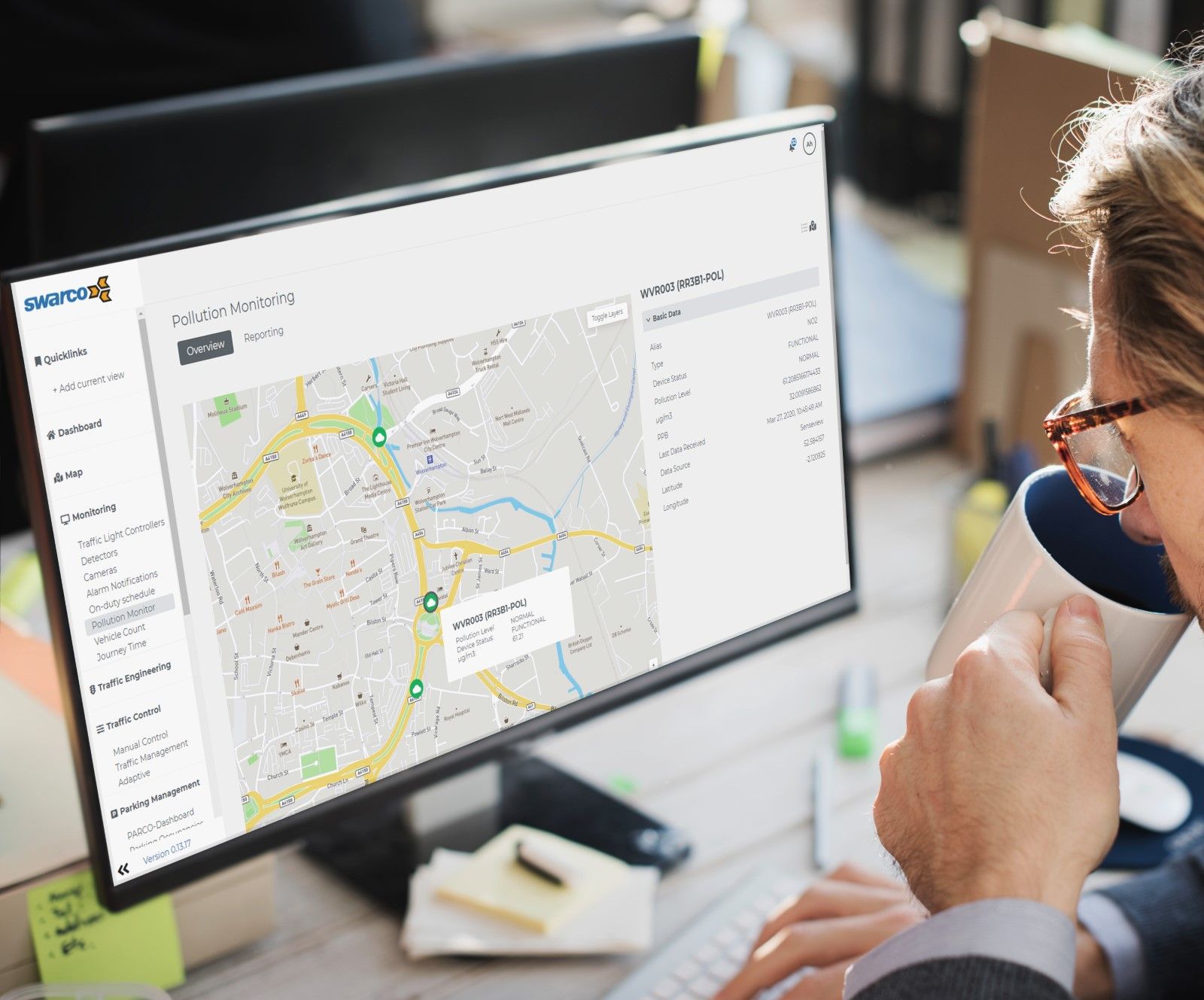 John Charles, Team Leader Road Safety & Sustainable Travel at Wolverhampton City Council, says MyCity provides a raft of information that is affording great control of the city's traffic systems:
"With pollution monitoring that notifies us when NO2 reaches a certain level, vehicle counting for 19 different classifications – including motorbikes, public buses and taxis – a live map view of the congestion of routes and journey times, and in-depth reporting from millions of data points , we are provided with unsurpassed knowledge of how the network is performing.

"This increased intelligence, enhanced communication channels and the ability to automate processes," he says, "allows us to identify and respond more efficiently to incidents occurring across the City, making us better placed than ever to manage the highway network and support the regeneration of a cleaner, smarter city."