SWARCO Refurbishes Traffic Architecture in Florence
Traffic Monitoring and Infomobility Services
SWARCO as builder of smooth traffic flow in and around the Tuscan metropolis. A challenging job with outstanding perspectives for the people and the region.
The city, characterised by masterpieces of art and architecture, recognised the need to technically expand and rebuild its transport system. The desired innovations: A traffic monitoring system and an infomobility service platform for the integrated mobility management of the city of Florence, the surrounding province and the motorway section Florence-Pisa. SWARCO won the tender for this comprehensive project. As a specialist in traffic management, public transport systems and travel information services, we can rely on tons of experience and technical know-how.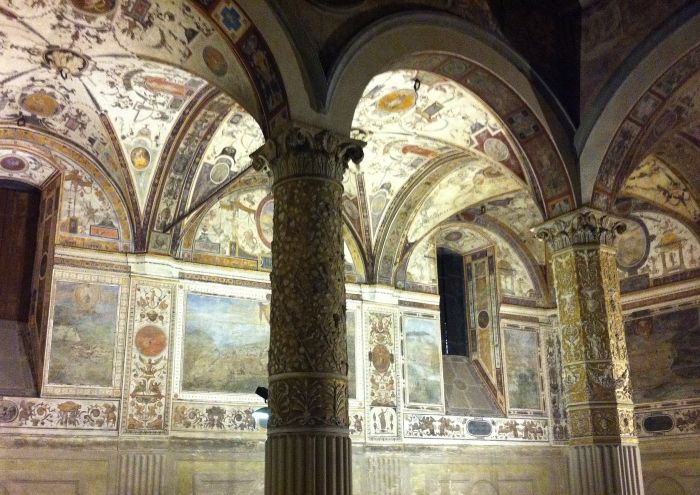 Flexibility as Foundation
In order to best meet Florence's needs and make traffic more controllable and predictable, we designed and implemented an ITS integrated platform for mobility monitoring and infomobility information provision. The platform integrates various external systems (such as UTC, road sensors, video detection, VMS, environmental data assessment, parking systen, construction zone information system, ZTL system, AVM) and information provided by different suppliers to ensure coordinated operation of the entire system. All traffic data from different sources is collected, merged, harmonized and elaborated - with the aim of seamlessly monitoring and presenting the current traffic situation. This also includes the integration of parking systems and parking information as well as the creation of an intelligent traffic model with online services (including traffic forecasts). In addition, the calculation and application of high-level control strategies for the entire urban network and the provision of user information via web and variable message signs (VMS).
Challenges - But No Barriers
However, our tasks also included comprehensive and precise project coordination. This included, for example, developing a detailed project plan, managing all resources (including third-party companies), not exceeding time and budget limits, measuring project performance with appropriate systems, tools and technologies, and establishing and maintaining relationships with third parties and suppliers.
Be at Home in Traffic
The result of the six-year cooperation: Emergency situations of various magnitudes can be dealt with more quickly and accurately, inter-institutional coordination is ensured, a growing and updated database is built up and, above all, more comfort and safety in road traffic for the inhabitants of the metropolitan area.
KEY FACTS

PROJECT DURATION
2011–2017

THE CHALLENGE
Traffic monitoring system and infomobility service platform for an integrated administration of the Florence region

SERVICES
Planning, execution and project coordination

TECHNOLOGY
Integrated ITS platform