SWARCO solutions let cities breathe easier
Air pollution causes about 3.4 million premature deaths per year. Apart from the devastating human cost, the financial cost is roughly €1 trillion annually, yet 49% of cities in high-income countries fail to meet WHO air- quality guidelines.
The Challenge
Rapid urbanization: by 2030, the average population in cities will increase by 35%.
Increase in vehicle numbers: each year more than 3 million vehicles are added to the car fleet in Europe alone.
Day-to-day traffic: transport accounts for 30% of all pollution. This is estimated to increase to 60% by 2050.
Searching for a parking space: the average time to find a space is roughly 8 minutes, which in some cities results in an additional 730 tons of CO2  emissions.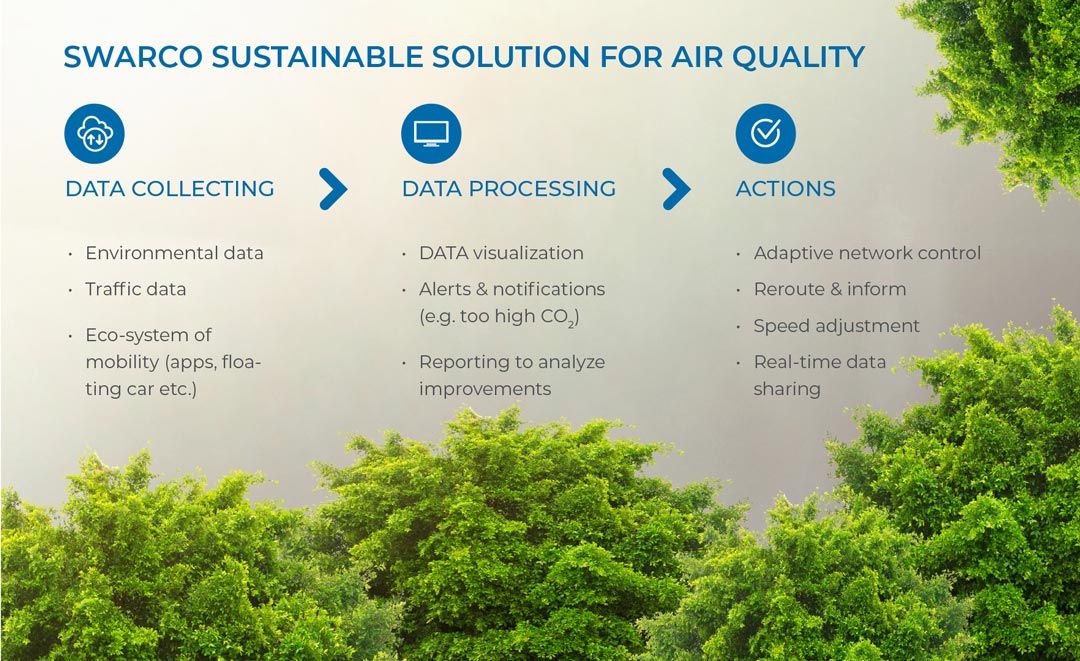 The first step is to collect all pollution- relevant data: data on climatic conditions, data from environmental sensors, and data from weather stations. SWARCO's eco-system of mobility allows you to connect environmental data with data coming from traffic sensors, floating car data, apps, 3rd- party data, as well as parking data, and more.
The data is then stored, processed and analyzed via our mobility management system. The analysis will clearly visualize the situation in your city, identify polluted areas, and support you with actions you need to take to reduce air pollution.
You will receive immediate alerts and notifications when pollution levels for CO2 or NOx are too high. The mobility management system also automates certain actions to prevent the build-up of pollutants in the future. For example, you can use adaptive network control to make the traffic signal green time in the suburbs shorter for cars entering the city to reduce traffic jams in the center. You can also re-route traffic and steer it away from areas that are already congested. Since high-speed cause high CO2 emissions, you can control and optimize traffic speeds and limit pollution that this way. SWARCO's mobility management system also enables you to display real-time data. This can be useful in cities where congestion and pollution charges are in place. The tolls can be dynamically adjusted when and where necessary.
Some cities are aiming to promote themselves as green cities and can use the real-time air- quality data to demonstrate the results publicly. This can be very beneficial for your city and result in attracting more businesses and investment.
Strong Components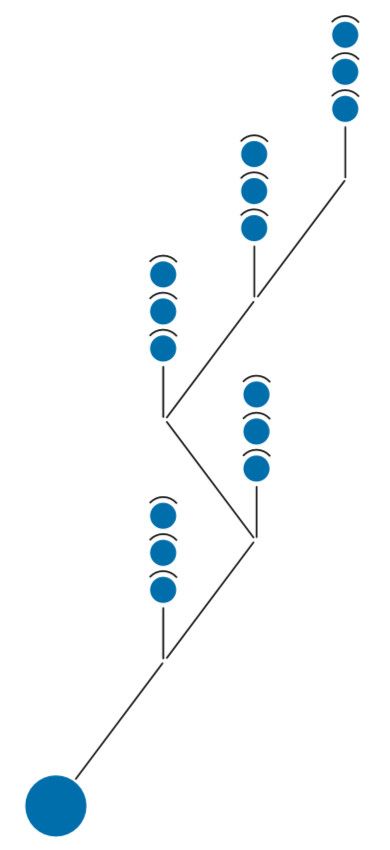 the cost-effective modernization solution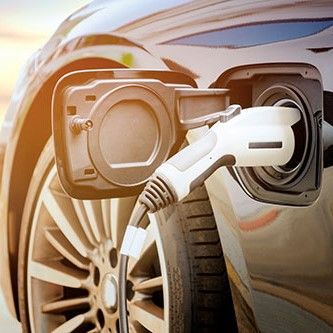 High-end solutions for many areas of application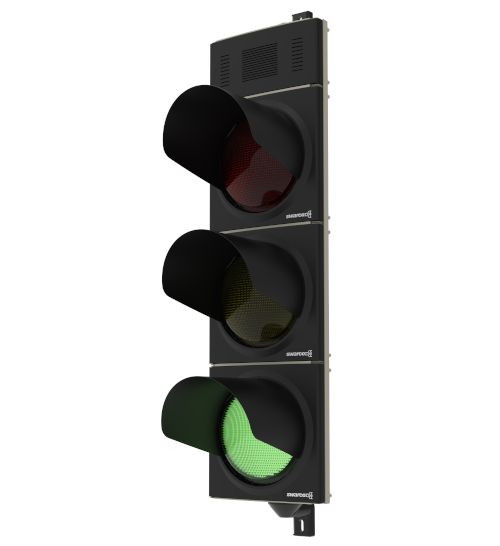 Measurement of air quality & environmental data at intersections
Holistic Urban Mobility Management by SWARCO
GET IN TOUCH!


Would you like to further develop your urban mobility management, increase efficiency and make cities more liveable for everyone? Whether it's about fundamental questions or a specific project, whether you want an informative meeting or a demo, we are at your disposal with our know-how. Just fill out the form below and we will get back to you promptly.

The European Green Deal is a bold and ambitious plan to make Europe the first climate-neutral continent by 2050. To achieve this goal, it aims to transform our mobility habits, reduce greenhouse gas emissions, and thus protect the environment and biodiversity. As part of this effort, SWARCO is committed to supporting cities in becoming part of this european initiative and securing a more sustainable future.