Traffic Management As A Service
(TMaaS)
Traffic management systems are essential tools, supporting city and road managers to efficiently operate their networks and manage ever-changing traffic situations. TMaaS is a new apporach, borrowed from information technology, where the management of traffic is transferred from physical traffic management centers to the cloud.
A significant reduction of initial investement requirements is one of the key benefits of TMaaS, which makes advanced traffic mangement services affordable for medium and smaller cities.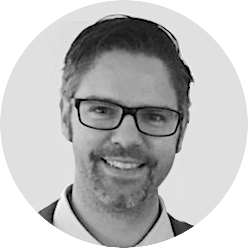 "TMaaS is offered as a cloud based infrastruc­ture to provide a completely scalable solution, including full redundancy and standby options for complete peace of mind and continuous operation. Furthermore, web technologies allow system monitoring to be easily implemented and shared with all stakeholders for maximum engagement. TMaaS is not only a valid and cost efficient alternative to conventional traffic management systems, but provides a number of additional key benefits."
Christoph Stögerer, Head of Technology ITS Division
Tailored to real needs
Every city has its own individual requirements and these need different tools to be efficiently managed.
Through TMaaS, customers will have access to a number of different features and software modules and will be able to choose only those which are relevant for their specific requirements and for the time needed.
The growth of the system in terms of installed equipment or features will not be a problem, TMaaS cloud infra-structure provides a completely scalable solution.
Reduced time to benefit
The TMaaS approach reduces the overall costs and almost eliminates IT needs on the customer side while increasing security.
The system will always be up-to-date, and upgrades are managed on a service basis. The system is able to support different providers and follows an open approach to external suppliers.
It very much increases portability and offers a perfect solution for employees who are increasingly on the move: with anytime, anywhere availability.
Proactive maintenance
TMaaS fully supports equipment monitoring and system maintenance providing all the data to move from a reactive to a more proactive approach optimizing physical presence on site and spare part management.
Consultancy / expert services
This concept enables SWARCO to provide TMaaS to the customer who today does not operate a traffic control system or does not have the staff available for dynamic traffic management. If needed, SWARCO can also provide operational services such as the management and maintenance of breakdown equipment and operational incident management.
Functionality Available as a Service