MyCity Air Quality reference: City of Wolverhampton Council
A well-known issue around the globe is air pollution and outdoor air pollution alone accounts for 3.4 million death annually. It's a huge contributor for heart and lung-related diseases and is estimated to cost cities 1 trillion euros per year. The City of Wolverhampton Council is taking action to improve public health and are aiming to be the leader in solving bad air quality by implementing SWARCO MyCity as a solution with 3rd part integration of their existing data capture solution from "NOW Wireless".
According to the 2019 Air Quality Annual Status Report (ASR)1carried out by City of Wolverhampton Council, the main air quality issues in Wolverhampton relate to emissions of nitrogen dioxide (NO2) from road traffic. The areas most affected are close to busy roads, junctions and parts of the city centre, particularly where the traffic is congested, the roads are narrow, or there is a high proportion of heavy goods vehicles (HGV's).
Even if trend data over the last 15 years show that levels of NO2 in City of Wolverhampton are going down and has led to a significant drop in the number of locations where the annual mean air quality objective for NO2 of 40µg/m3 is being exceeded, several research studies have identified seven remaining hot spot areas that Wolverhampton plan to tackle.
MyCity as a solution to monitor and reduce air pollution
One of the core elements of the implemented MyCity Platform is pollution reduction through enhancing traffic flows to reduce congestion and integrating with pollution monitors to create effective traffic strategies. The solution provides the team at Wolverhampton with the ability not only to identify where air quality is below or within their planned thresholds, but also allow creation of dynamic strategies that can use the data collected and apply targeted actions before the level becomes a critical problem.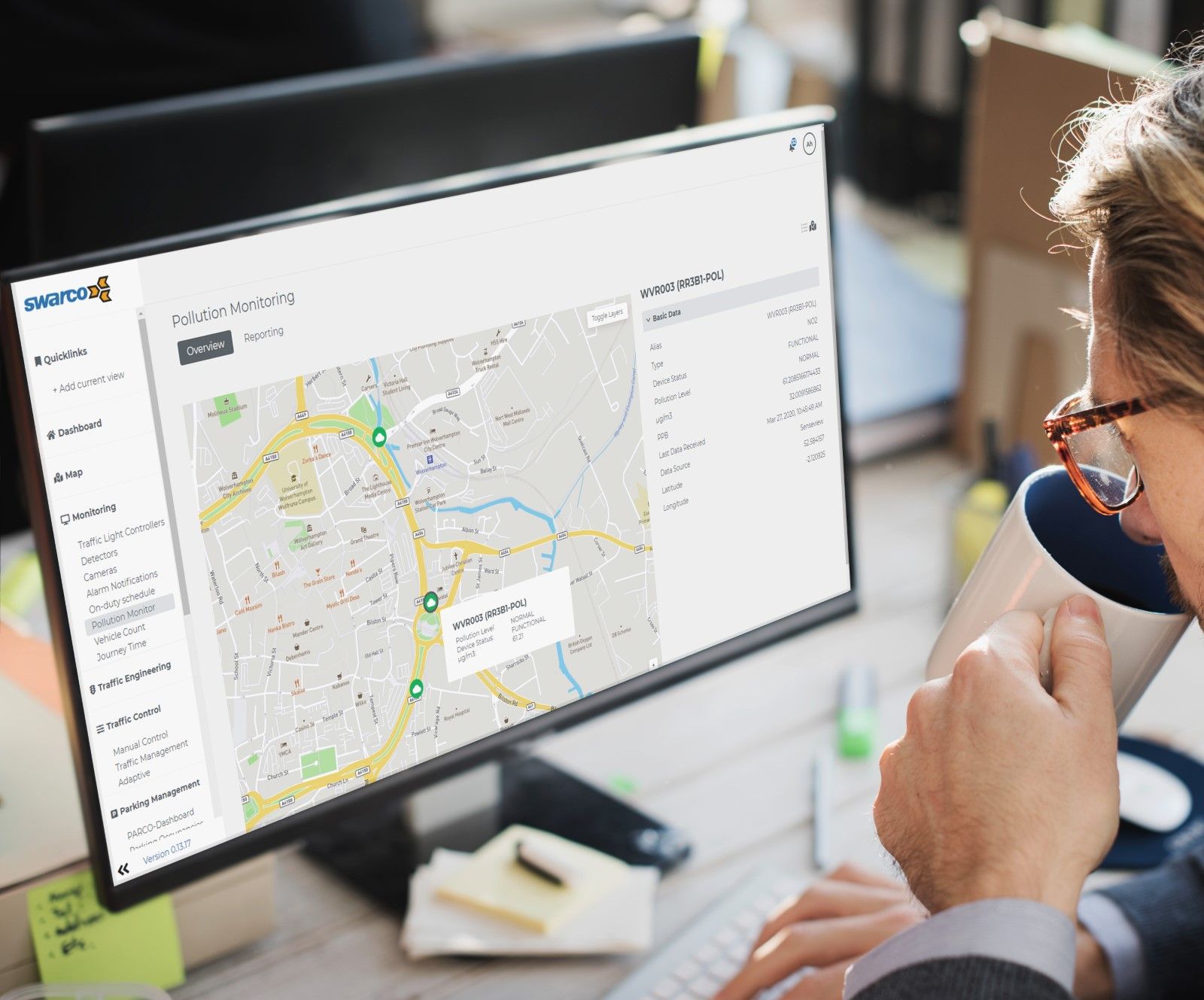 One of the most important factors for the project was the integration of external sources

to be able to meet their environmental goals, which you can easily do with MyCity. City of Wolverhampton can analyze the data because of the user-friendly heatmaps, integrate various sources and make proactive actions to reduce the air pollution and save time and money on monitoring. The lack of resource for monitoring is a common problem which is no longer an issue for the traffic operators in Wolverhampton. Not only are they able to meet their goals, they are also offering their citizens a more attractive and healthier city.
Now, City of Wolverhampton gets real-time overview of current pollution levels, uses strategy management to overcome recognized pollution problem areas and reduces staff cost which were previously used to generate reports from separate sources of data.
Consultation and close cooperation as a SWARCO Lighthouse Customer
2,000 communication network devices were already existing at the combined authority, The West Midlands, and City of Wolverhampton Council could receive information from Pollution Monitors and Bluetooth Detectors. As a Lighthouse Customer of SWARCO, City of Wolverhampton Council were in close cooperation during the development of the solution they actually needed. Our SWARCO team identified how the data sources were being used internally and what Wolverhampton wanted to gain from them. Using this as a guideline, a wireframe of the potential solution was made so that the users could check the viability and highlight any deviations from the way they wanted to interact with it. This incremental process kept the key users engaged in the whole design and ensured the delivered product worked exactly as expected.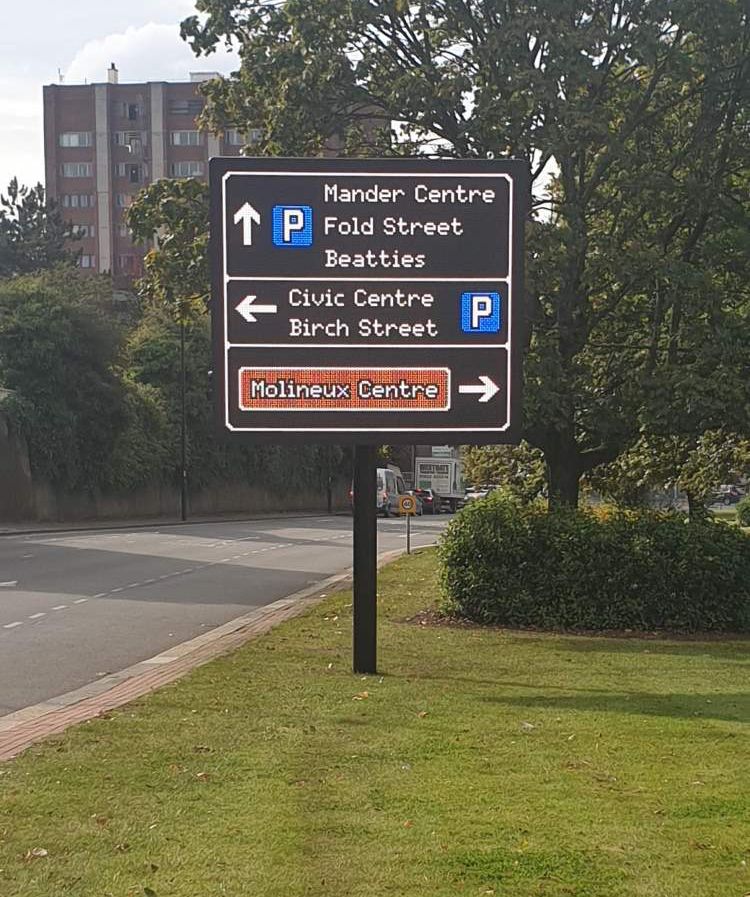 Become a Lighthouse Customer




or a Strategic Partner!
Co-create the future of mobility.
Position your challenges & strategic objectives and co-create the holistic mobility solution.
Join a forward-thinking community of like-minded and enjoy early access to the latest innovation in Mobility Management.
Co-develop a futuristic and user-centric mobility management platform for today's and tomorrow's challenges.
The partnership is not binding and you can opt-out at any time.