Implementing MyCity in Wolverhampton
Cities, local authorities and local highways teams have a responsibility to ensure that the road infrastructure provided for their citizens is efficient, is suitable for all road users and is playing its part in reducing carbon emissions and improving air quality.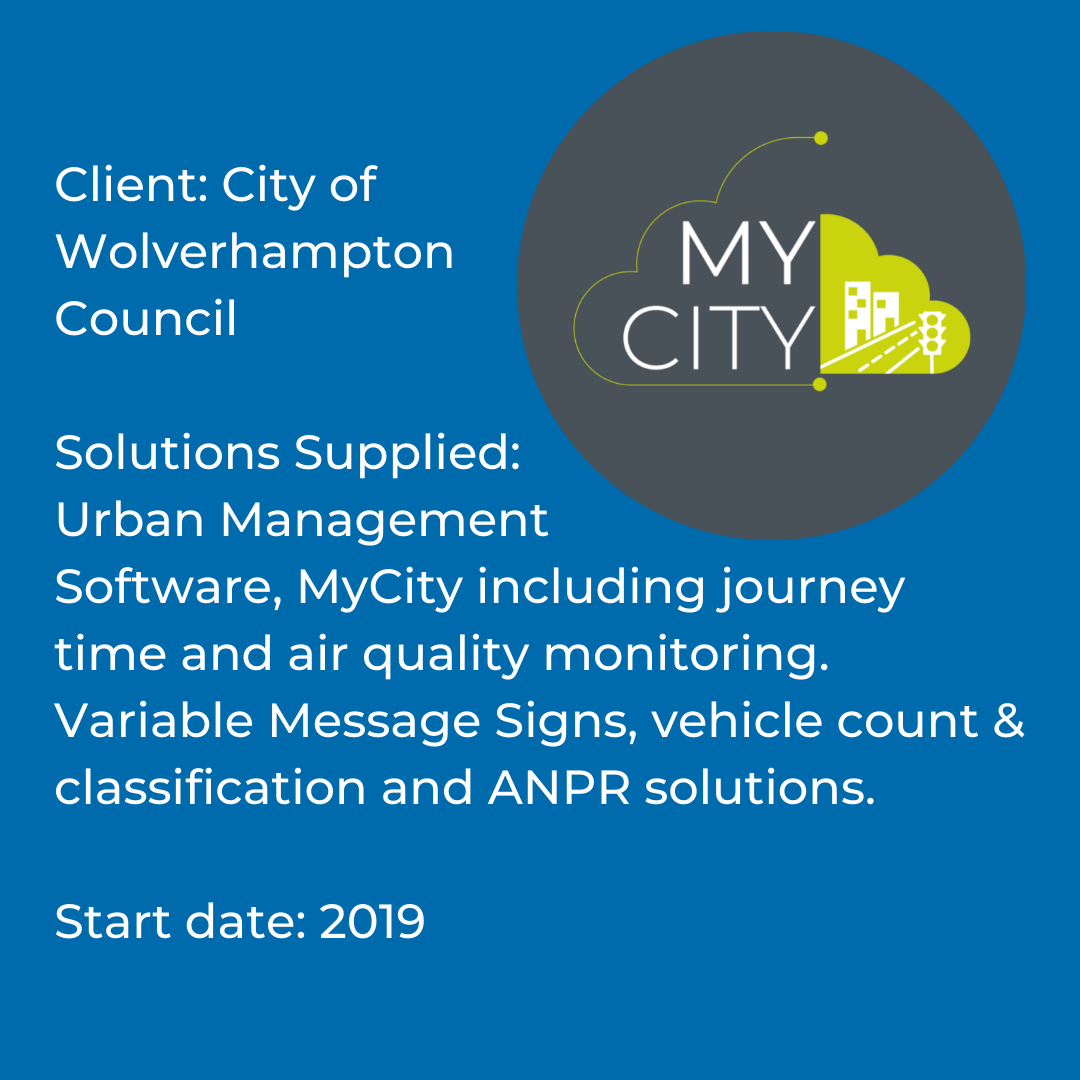 Client Requirements
SWARCO has been working with the City of Wolverhampton Council since May 2019 with a target to streamline the city's traffic management. As part of our Lighthouse Programme, SWARCO's design team identified how the City of Wolverhampton uses data and how the council can use that information to manage the road network. Using this as a guideline, a wireframe of the potential solution was made so the users could check the operational viability and identify any improvements in the way they wanted to interact with the solution. This iterative process kept the key users engaged in the whole design and ensured the delivered solution worked exactly as expected and as needed.
Transport produced 27% of the UK's total greenhouse gas emissions in 2019 according to the Transport and Environment Statistics 2021 Annual report by the Department for Transport
We worked very closely with the client to define their needs and ensure we delivered a solution fully meeting their requirements. The highly configurable nature of MyCity means that users can personalise their own dashboard and only have access to functions necessary for their roles.
The original specification of the project outlined a need for air quality management as well as the management and monitoring of over 150 journey time information and vehicle counting stations. As the project progressed, the client was able to include additional devices such as Variable Message Signs, Parking Guidance information, an additional air quality data feed, and over 100 additional CCTV feeds. All of this is managed by SWARCO's MyCity urban mobility management software, which, being based on open APIs, aggregates all data sources and allows the user to monitor, manage and report from a single, easy to use platform.
We worked very closely with the client to define their needs and ensure we delivered a solution fully meeting their requirements. The highly configurable nature of MyCity means that users can personalise their own dashboard and only have access to functions necessary for their roles.
The Solution
MyCity is a secure cloud-based modular platform so that clients such as Wolverhampton can have as few or as many modules and functionalities as they require. Further modules can be added or removed over time to match user requirements. The web-based nature of the solution means that traffic can be managed from anywhere, at any time, across a range of devices including mobile. Gone are the days of needing full-time control rooms to manage traffic.
MyCity includes live map views of network routes showing journey time with in-depth reporting from millions of data points which provides unsurpassed visibility of the transport network performance.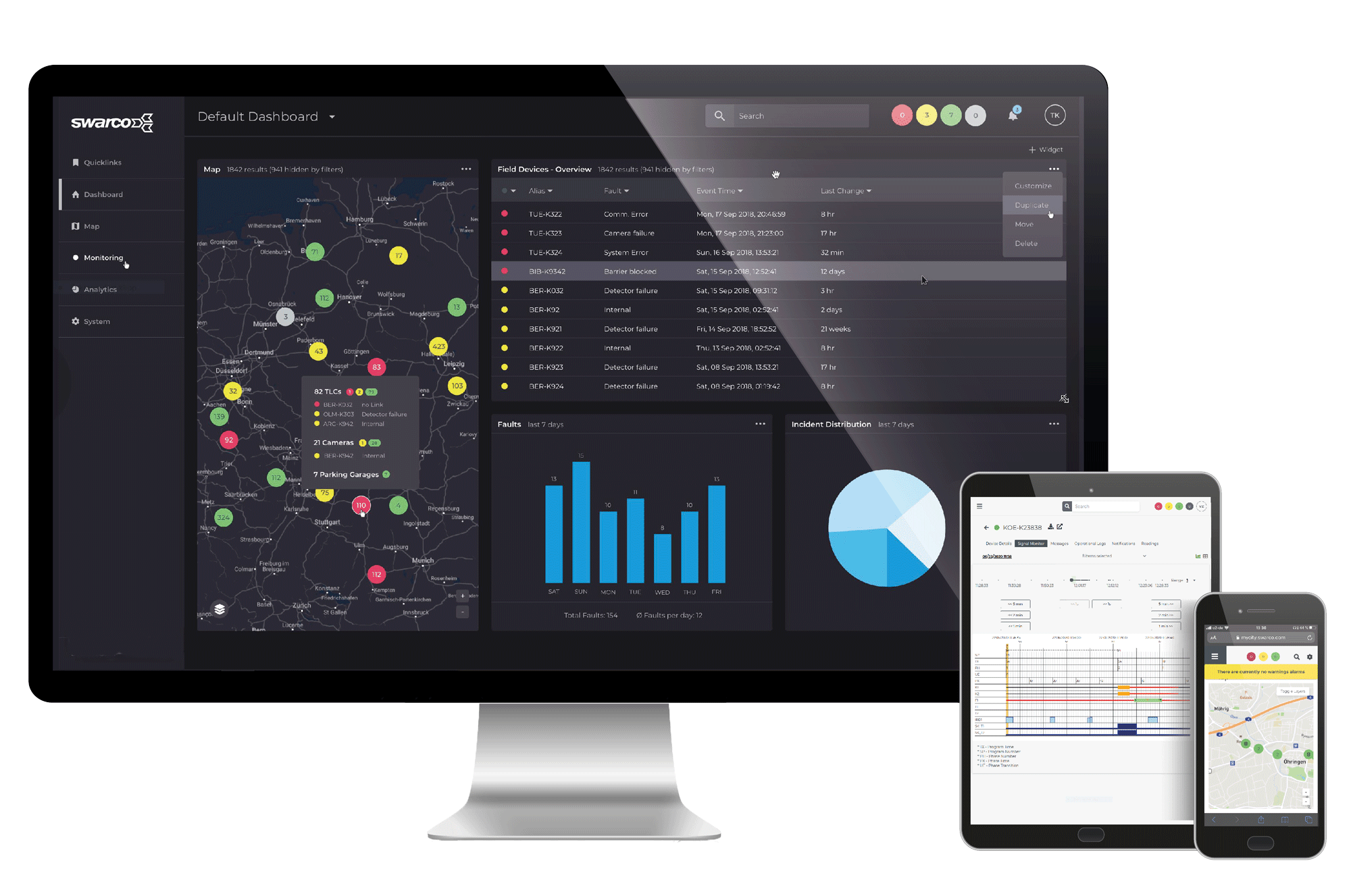 John Charles, Team Leader Road Safety & Sustainable Travel at Wolverhampton City Council, says

''This increased intelligence, enhanced communication channels and the ability to automate processes allows us to identify and respond more efficiently to incidents occurring across the City, making us better placed than ever to manage the highway network and support the regeneration of a cleaner, smarter city."
MyCity also provides live CCTV streaming from ONVIF cameras, complete with PTZ functions. Vehicle count and classification statistics for prescribed vehicle classes are supported by AI cameras for 19 different vehicle classes, including motorbikes, public transport and taxis.
The City of Wolverhampton also manages their legacy estate of VMS from different suppliers in addition to 30 new full matrix full colour VMS from SWARCO, taking the total number of VMS assets to approximately 70 including over 20 vehicle activated speed and hazard warning signs. Several newly installed signs mimic plate signs with car park locations, and display public information or current traffic information messages. There are several bespoke systems being managed by MyCity in Wolverhampton, including full colour VMS with speed radar functionality which interfaces with a vehicle detection system at a signalised junction. A separate VMS with speed radar has been linked to a BOF2 compliant ANPR camera to display bespoke messages and registration numbers.
Challenges Faced
A lot of the challenges involved ensuring that third party data feeds had a well-defined clean API and could sustain supplying vast amounts of data on a regular basis. We have a very close working relationship with our third-party data suppliers and can react quickly as their systems update and extend with the growing needs of the client.
Benefits for the User
By bringing all the data collection into one platform the user is now able to create custom reports on any aspect of their network. Before the implementation of MyCity, a single custom report would typically involve one person manually collating information from multiple sources and took several days to complete.
MyCity now automatically reports on data that has real-time effect on strategy. In contrast, the automated process within MyCity means that these reports can now be generated in less than a minute, are free from human error and can be passed directly into other reporting systems if required. For example, users are now notified when NO reaches a certain threshold, so that real-time mitigation actions can be put in place.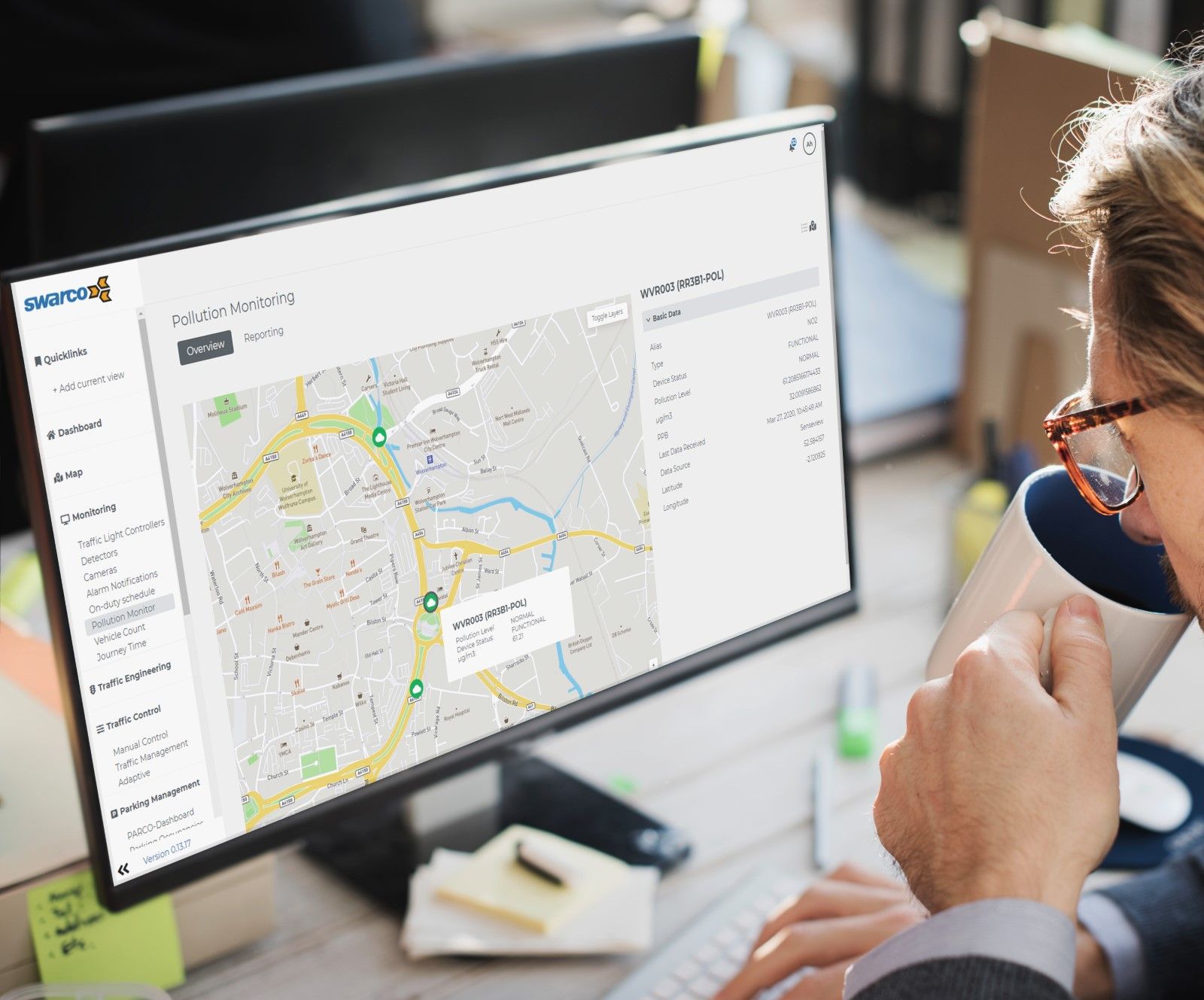 Designed for the Future
SWARCO MyCity is a platform that is continually growing and evolving to meet society's changing needs. Our Lighthouse Programme, which encourages clients to work alongside us at the beginning of the process, enables users to define the functionality within the software. SWARCO MyCity - delivering a mobility management solution which meets immediate requirements and provides a gateway to meeting future demands.
Find out more about our MyCity solutions