Making Public Transport More Attractive​​​​​​​
The year 2011 saw the start of a major project in Haifa, Israel: public transport was to be equipped with a state-of-the-art management and information system. Only one company was considered for the implementation: SWARCO - thanks to the only fleet management system in real time.
About 300,000 people live in Haifa, the third largest city in Israel, after Jerusalem and Tel Aviv. In the greater Haifa area there are even 600,000 inhabitants. How can the public transport network be made as safe and comfortable as possible? - This was the challenge at the end of 2011, when the contract was awarded to SWARCO MIZAR. The innovative SWARCO systems increase safety and quality of life by always providing passengers with the best connection: up-to-date, accurate and stress-free.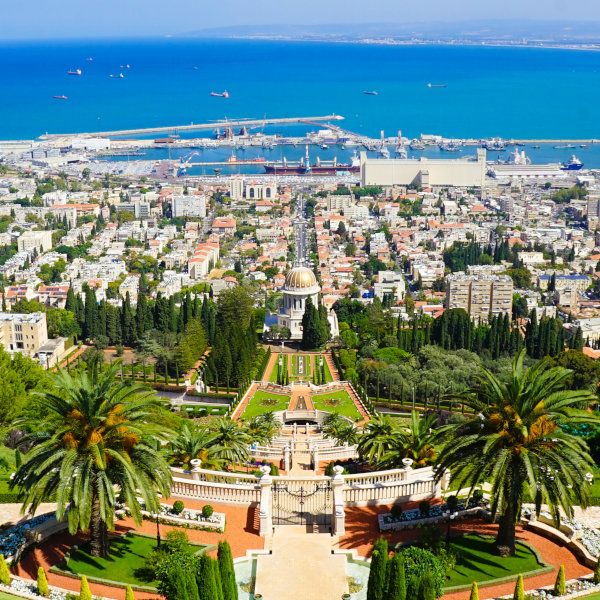 Significant Punctuality Improvement
The integrated solutions that SWARCO offers for modern fleet management make all local public transport more efficient and pleasant. This includes vehicle tracking and localisation as well as the reliable provision of all passenger information and services in real time. Drivers are also kept up to date and informed about current traffic situations in good time. Traffic lights can be prioritized according to the traffic situation, making it easy to get in for a few minutes. FLASHNET is the name of this high-precision management system that connects GPS with other positioning systems and makes public transport clearer and more punctual than ever. In fact, the punctuality of buses and trams increases by 30%!
Dynamic, Transparent and Clear
If FLASHNET is linked to UTOPIA, the traffic control system from SWARCO MIZAR, buses or trams can be monitored and controlled individually or in combination. All information is available to passengers in simple graphics, plans and diagrams. Which station will be served? Is the bus delayed? All relevant information about public transport is displayed in real time. This is what SWARCO understands by a dynamic passenger information system. Optimised fleet management results in perfect utilisation of buses and trams. Last but not least, the data enables precise fault diagnostics, performance statistics and maintenance planning for the operator of public transport in Haifa.
"SWARCO was selected because it provides the only fleet monitoring system that uses real-time information instead of static information."
Martha Macias, SWARCO MIZAR
KEY FACTS

PROJECT DURATION
2011–2016

THE CHALLENGE
Implement of a public transport management system that allows real-time tracking and localisation of PT vehicles

SERVICES
Planning and execution of a fleet management and monitoring system

TECHNOLOGY
FLASHNET and UTOPIA