Traffic Sign Carrier Construction
Sustainable turnkey solutions according to your individual requirements from a single source

Static and dynamic signage on gantries and cantilevers ensure optimal safe traffic guidance, because the prominent traffic sign carriers are a major orientation aid for countless vehicle drivers every day. To guarantee optimum benefit, the constructions must remain stable in all weather conditions, withstand dynamic wind loads, and meet all requirements .

Construction measures in the area of supporting structures and signage require a great deal of experience and precise coordination of the necessary steps. From planning to implementation, a wide variety of experts are involved and exact calculations must be made as well as guidelines adhered to. A competent partner who accompanies you throughout the entire process, takes an holistic view of a project and offers all services from a single source is therefore indispensable.

Benefits for our Customers

customized holistic solutions from a single source

project management & execution
high quality & many years of experience
compliance with all guidelines

SWARCO is an expert in project management and the construction of supporting structures and offers holistic solutions from a single source. We have been successfully implementing individually tailored construction projects for many years. Our customers benefit from the highest quality and reliability. Tailored to the individual requirements of each project, we coordinate every step of the construction project from planning to installation. In the field of integrated solutions for aluminium traffic sign carriers, we are the only full-range supplier in Germany.

Being a leading solution provider in Germany and worldwide in various further areas of traffic engineering, our products are mostly produced in-house, which promotes a smooth project flow. SWARCO is not only a specialist in the design and construction of aluminium and steel supporting structures, but also a manufacturer of aluminium traffic signs and signage of all kinds.

Our solution portfolio offers the full range of products and services for aluminium and steel gantry construction from a single source. SWARCO accompanies you from the very beginning and supports you in an advisory capacity during the planning of your project. Taking into account all necessary specifications and metrics as well as your individual requirements, we provide designs and constructions for you.

If required, we supply the full range of products: from gantries and traffic sign supports via variable message signs and static signage to cantilevers, traffic safety equipment and overhead signage. We manufacture the necessary constructions as well as signboards and take care of civil engineering, logistics and installation on site. After installation of the objects, our service technicians are at your disposal for maintenance. Highest service quality is a matter of course for us.



Aluminium or steel? Find the perfect solution for your requirements.

SWARCO offers traffic sign carriers made of aluminium or steel in the highest quality. Which option you choose depends on your individual requirements and priorities.
Find out about the advantages and differences on the product pages.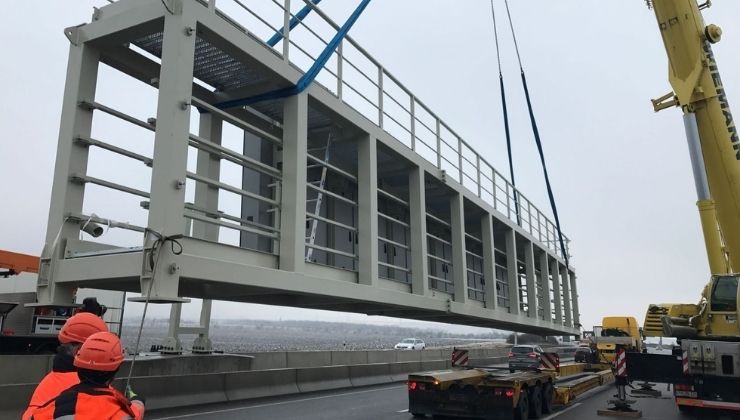 Mounting traffic sign carriers on the highway

Consulting & Planning
A construction project must be planned correctly from the very beginning. Therefore, SWARCO provides advice already during the preliminary planning phase. In compliance with the currently valid guidelines and laws, we support all projects with, among other services, graphics and construction drawings in 3D. You can rely on our decades of experience in planning and design of aluminium and steel constructions.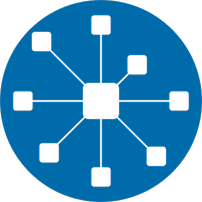 Project Management
The installation of supporting structures requires an holistic approach. We therefore take over the complete project management for your construction project and assign you a permanent contact person. Tailored to your wishes and requirements, we coordinate and manage every step of the construction project.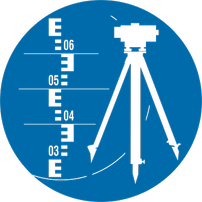 Surveying Technology
State-of-the-art surveying technology is the prerequisite for a dimensionally accurate execution and combining of foundation and supporting structure. Our construction managers find the right solution for every individual requirement.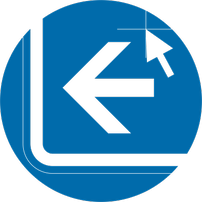 Design of Road Signs
The complete design of the road signs is carried out digitally in house. In the process, the individual wishes of the customer and the specifications of the respective valid guidelines such as RWB / RWBA flow together to achieve the best possible result.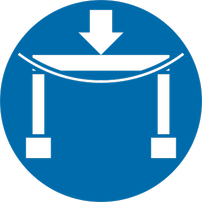 Statics & Structural Design
Our structural engineers and CAD designers ensure correct dimensioning and make sure that the constructions withstand the stresses. The calculations include all necessary verifications and take into account the local conditions according to the valid guidelines.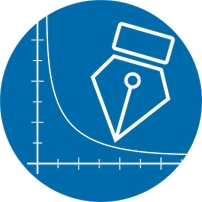 Construction
Our construction drawings digitally bring together signage, supporting structure and foundation. At the same time, we implement the specifications of the ZTV-ING standard and DIN EN 1090 as well as the static requirements.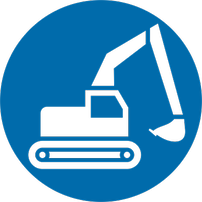 Civil Engineering
Civil engineering objects are hardly visible and yet carry the greatest load of the construction. High precision is required during their installation. Thanks to our many years of experience, we install construction objects of the highest quality that you can rely on.
We also implement special depth foundations with drilled or driven piles, sheet pile foundations or various types of excavation shoring.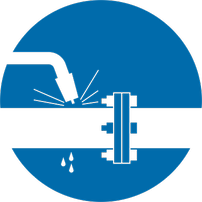 Production of Carriers
SWARCO is the leading manufacturer of aluminium gantries, which are unrivaled for their elegance and long durability. We manufacture all aluminium carriers ourselves and install only products from our own company to provide you with the best possible quality. Of course, you can also get all versions of gantries, cantilevers and construction devices made of steel, as well as steel girders.

In particular, we offer walk-on traffic sign carriers in exclusive quality without bolted joints, even for very large spans.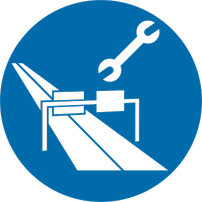 Logistics & Assembly
In order to keep deployment times on highways to a minimum, dynamic traffic signs are already fully wired and tested during pre-assembly. Using state-of-the-art specialised vehicles, we ensure that the components for your project reach the right place at the right time. Of course, we also ensure that the construction site is properly cordoned off, because the safety of all road users and our employees has the highest priority.

On site, our technicians ensure that everything runs smoothly. The installation of the supporting structures including the signage requires a lot of experience and technical skills. SWARCO ensures the best installation and assembly quality with low operating time on the road - the closure time on the highway takes only a few minutes to avoid obstructing road traffic as much as possible.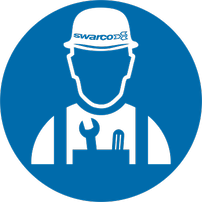 Maintenance
Proper maintenance and comprehensive service are the prerequisites for product longevity and trouble-free operation. Our network of specialized service technicians is the guarantee for service quality at the highest level.
Since most parts of our solution are manufactured in-house at SWARCO, spare parts supply is ensured even after years.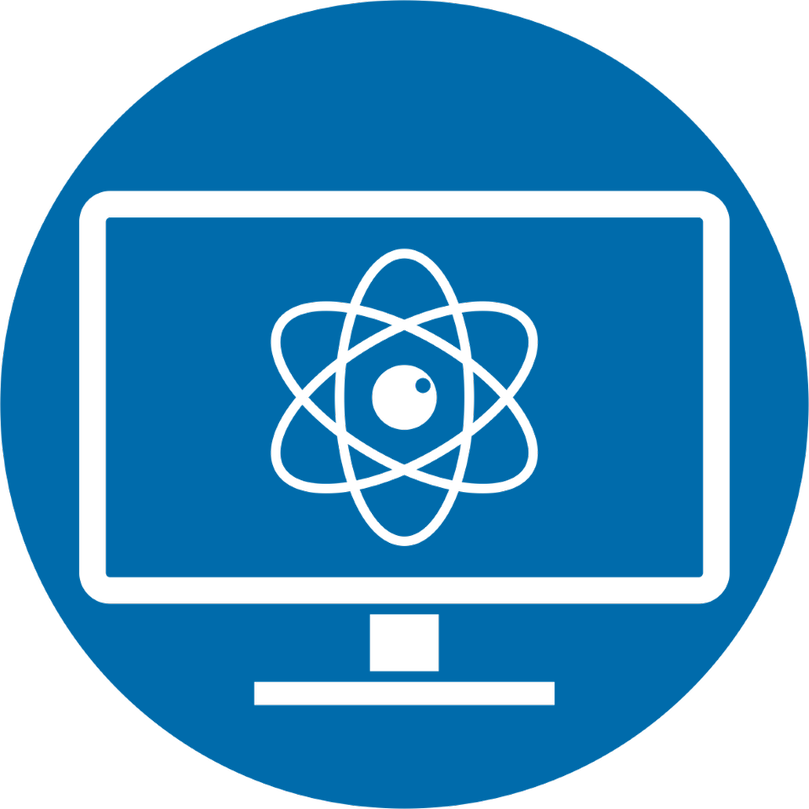 Hardware & Software
SWARCO is a system integrator and a global leader in various areas of traffic technology. This also applies to a wide range of hardware and software, which we also produce in-house.
Therefore, we can also realize wishes that seem utopian to others. Do you have a special problem or a visionary idea? Ask us first - we will be happy to advise you, create individual solutions and help you implement them.
Images: The process of traffic sign carrier construction