Mobility App PARCO
Mobile parking, parking guidance system and event-driven information in one app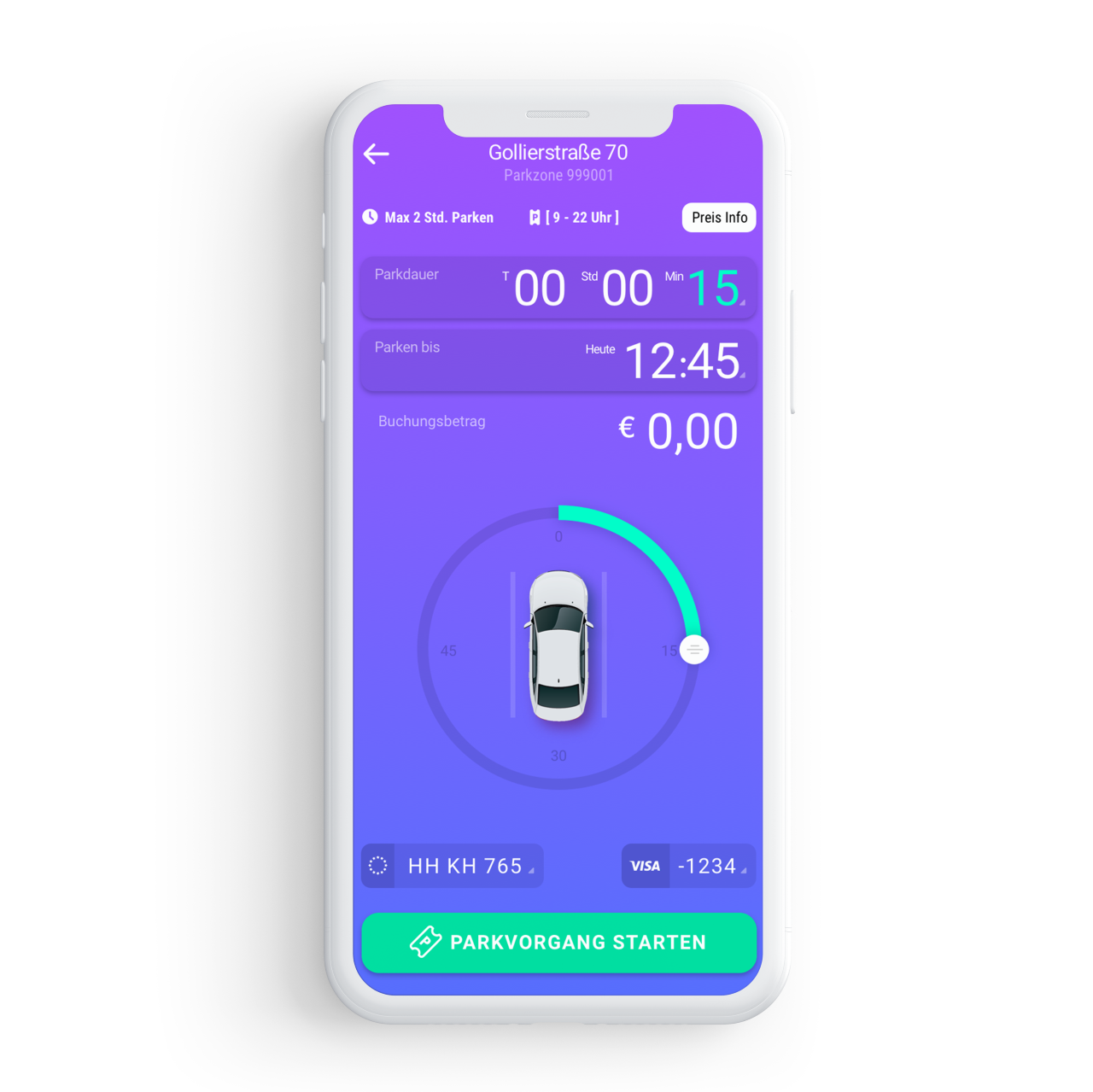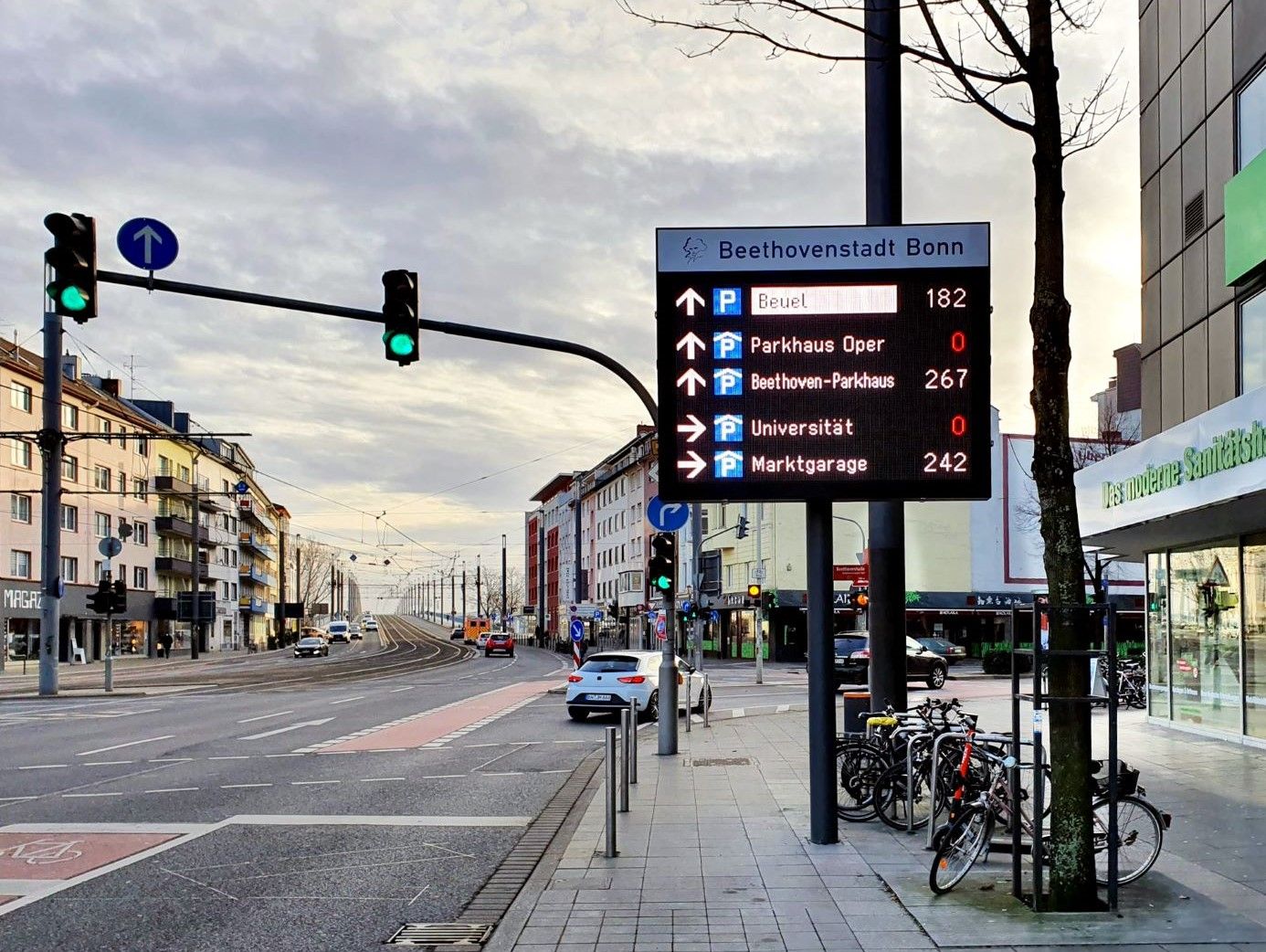 More than just a mobile parking app
"PARCO" is your first step into the digitalisation of your urban traffic and parking management. The end customer app PARCO is not only an application for mobile parking, but can do much more: it serves cities as a digital complement and extension of the parking guidance system, can display event-driven traffic and parking information and, as a virtual parking guidance system, enables an uncomplicated, affordable entry into parking management. In combination with the City Dashboard, it also enables advanced analysis, control and optimisation of urban parking space utilisation as well as parking search traffic.
PARCO is a consumer app for mobile parking (also known as parking app or valet parking app) and is already in use in more than 180 cities in Germany and Austria. The application is available for the operating systems Apple iOS and Google Android and can be downloaded free of charge from the Apple App Store and Google Play Store.


Wide range of applications for cities
Display of parking data and finding a parking space with PARCO
PARCO provides comprehensive parking information to help people looking for a parking space to quickly and easily find a suitable parking space near their destination. This includes the distance to the destination, the type of parking space, the availability of e-charging spaces, the parking fees for the first hour as well as other tariff information and information about the park object. In addition, the app can also provide a forecast of parking availability or the current number of free parking spaces if it is linked to a parking guidance system or a separate parking detection system.
Navigation to the destination with PARCO
Once users have selected a parking space according to their individual preferences, they can be conveniently navigated there. PARCO suggests the best route to the destination using a navigation app already available on the mobile phone. If Android Auto or Apple Car Play technology is supported in the vehicle, the navigation apps Apple Maps, Google Maps and Waze will guide road users to their destination directly via the car navigation system using PARCO.
City authorities are able to influence the displayed route according to defined traffic- or environmentally-sensitive criteria. Furthermore, the routes can be dynamically optimised if the app is linked to the municipal traffic controller. This allows a reaction to current events or the current traffic situation.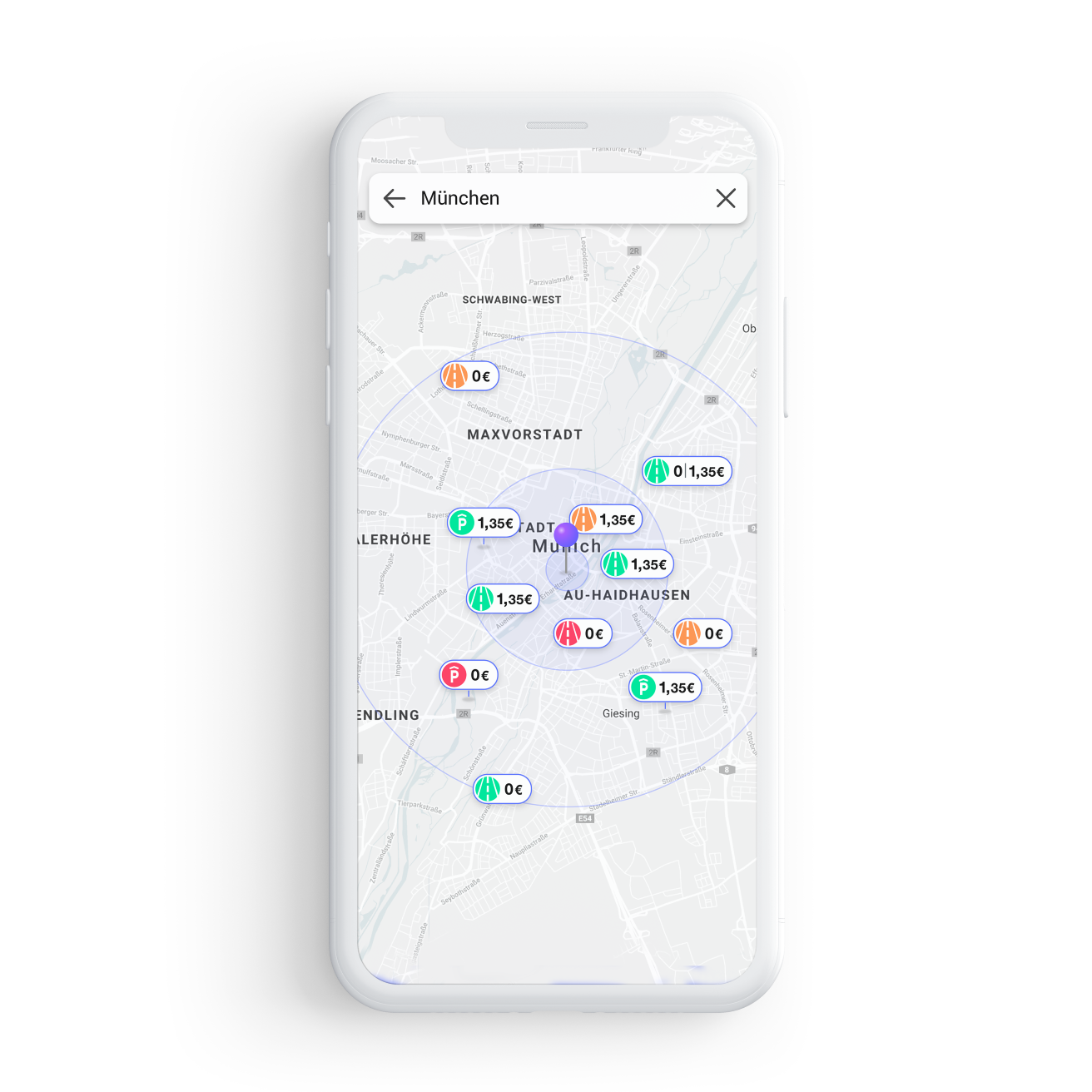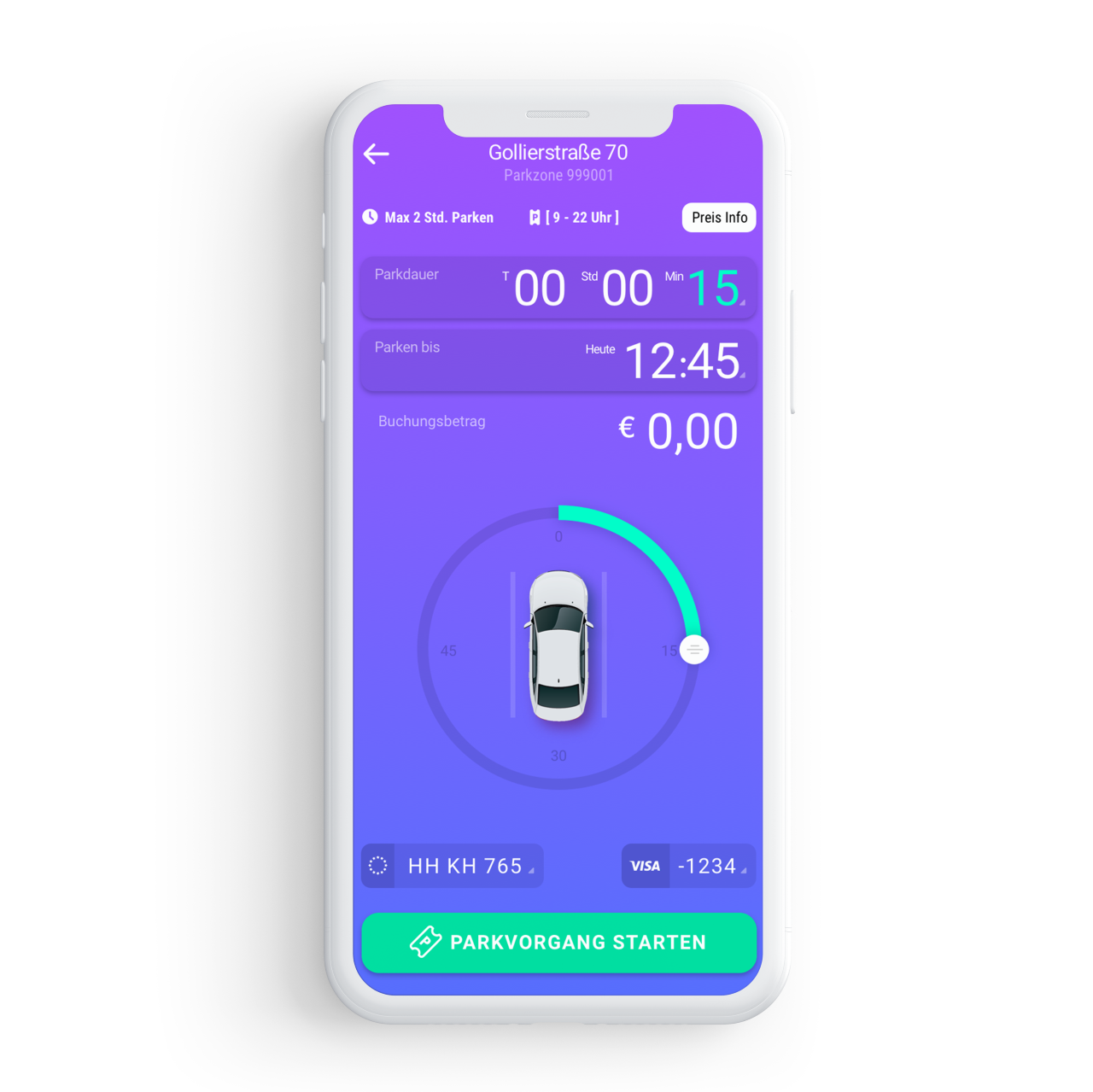 Mobile parking with PARCO
PARCO digitises the payment and billing of on- and off-street parking. With the mobile parking function, users pay the applicable parking fees paperless, cashless and contactless with their smartphone. Payment options include Goolge Pay, Apple Pay, credit card, PayPal, or SEPA direct debit. With the app, road users park by the minute. An extension up to the maximum parking time or an early termination of the parking process is possible for parkers at any time.
For cities, mobile parking offers cost savings in parking operating costs (printing costs, costs for coin collection, reduced personnel expenses). Depending on the city's preference, the billing of parking fees with PARCO can be provided as a transaction-based or licence-based model. Cities manage all parking transactions and customers in the city dashboard, where customised reporting can also be configured. Park transactions are still controlled by mobile devices of the public order office and the generated revenues are collectively transmitted to the operator of the parking facility on a monthly basis.
Extension of an existing parking guidance system by connecting PARCO
The data of an existing parking guidance system can be integrated into the PARCO app, whereby the occupancy status of the parking objects is displayed in real time in the app. Road users thus receive additional information on which parking space is currently free in the area of their destination. Furthermore, static and dynamic parking data from external sources can also be integrated to make the chances of parking availability visible in PARCO. These links can sustainably reduce parking search traffic.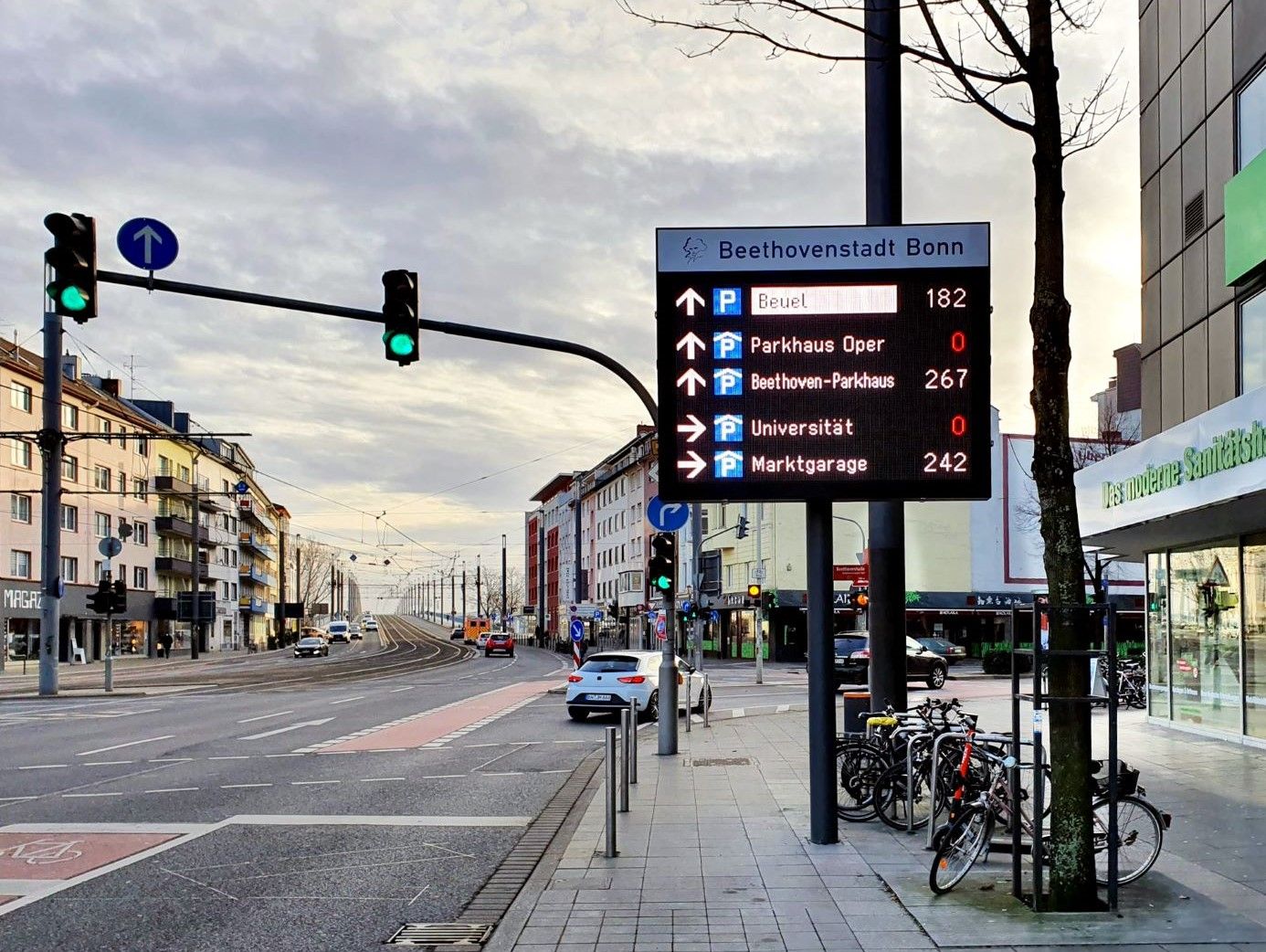 Event-driven information in the PARCO display
The PARCO app display can be used as a mobile traffic sign or display board. Event-driven traffic and parking information can thus be displayed in the app, which is supplied by a strategy or scenario manager. It is also possible to send geo-referenced push notifications. This means that road users receive information about the traffic situation, road works or major events that affect traffic - and PARCO becomes an extension of the existing traffic management system.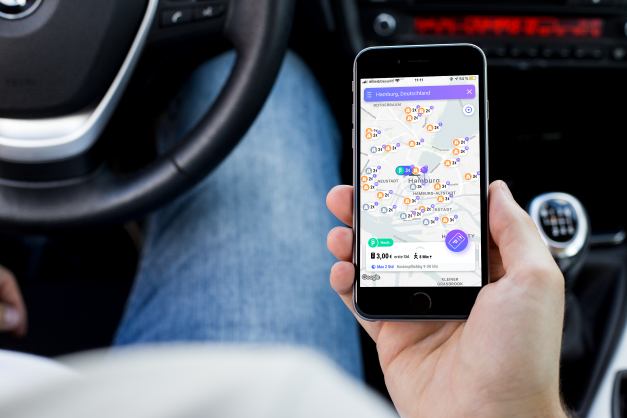 PARCO as a virtual parking guidance system for people's pockets
PARCO can also function as a complete virtual parking guidance system that does hardly require any hardware in the form of static or dynamic display panels. In this case, users receive the parking space data of all connected parking facilities via the app. Of course, cities also have the possibility to influence the routes of road users in a traffic- and environmentally sensitive way or to promote multimodal transport solutions by displaying alternative offers. The virtual parking guidance system is an affordable and uncomplicated entry into holistic parking management, for example for small and medium-sized cities.
PARCO as a multimodal mobility app
The software architecture of the PARCO app makes it possible to expand it from a mere navigation and parking app to a multimodal mobility app. Existing apps from other providers as well as other mobility services can be integrated into the PARCO app. For users, the advantage of this combination is that the entire range of different mobility solutions is accessible via one app.
Extension and complementation of traffic and parking space management
Integration with existing infrastructure
Affordable, uncomplicated start into parking management
Cost savings in parking operation costs
Reduction of parking search traffic
Traffic control according to the city's targets
Optimised distribution of road users to existing parking areas
Reduction of CO2, NOx and particulate matter emissions
Support of multimodal transport solutions
Encouraging a modern city image
Reduction of stress & resentment about the traffic and parking situation
Faster and smoother parking process