How Glass Cullet Turn into High-Grade Industrial Products
At SWARCO Indusferica, upcycling breathes new, high-grade life into used materials.

Instead of producing flat glass by melting primary raw materials, SWARCO Indusferica sources high-grade recycled glass from the flat glass industry, which uses 50% less energy. This is upcycling – that is, the qualitative enhancement of used materials – in its purest form!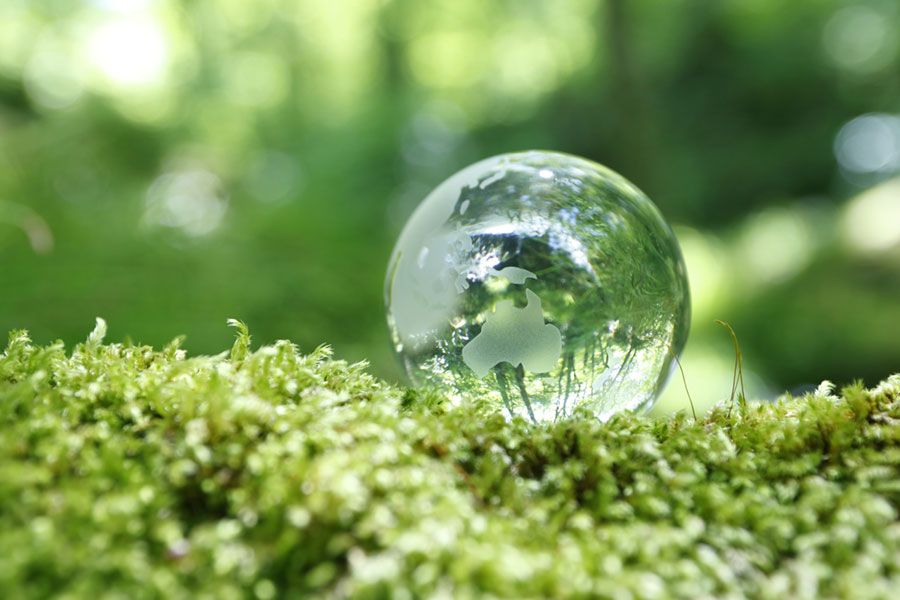 SWARCO Indusferica relies on upcycling as part of the circular economy to make micro glass beads from glass cullet for special industry applications.

The recycled material used for the production of micro glass beads consists solely of cuttings and scraps from high-quality industrial glass. SWARCO Indusferica has the necessary know-how to produce high-grade glass beads from these recycled products. Also, the origin and trajectory of the glass are entirely traceable. To avoid transport over large distances, it is purchased in the region near the different production facilities. "For SWARCO, one of the world's leading manufacturers of micro glass beads, flat glass cullet is the product from which micro glass beads are upcycled in sizes ranging from 0.001 to 1.4 millimetres in diameter," explains Andreas Peham, in charge of Business Development at SWARCO Indusferica. Glass filler beads, filter beads and blasting beads are used to modify materials or treat surfaces in many industrial areas. "We leverage the universal benefits of glass beads for special industry applications in energy-efficient ways," he continues.

Optimal Recycling
Glass cullet is crushed in jaw crushers and hammer mills to obtain glass granulate. Subsequently, this fine material is pre-sieved in order to decide on the later grain sizes of the finished micro glass beads. Then, this material is melted in a shaft furnace. Thanks to the surface tension of the melted glass, it takes the ideal desired shape – a sphere – automatically during this process. At SWARCO, about five million round micro glass beads are produced from glass fragments per second using this method.
Energy Efficient around the Globe
SWARCOBLAST blasting beads, SWARCOFORCE glass filler beads and SWARCOCLEAR filter glass beads are used all over the world. Be it as a mineral fine blasting medium made of lead-free hardened soda-lime glass that is used in surface finishing for treatment of workpieces, such as of metal, cast, wooden or 3D printed parts, or as high-grade filling agents that contribute to improving the physical properties of plastics, resins, paints, varnishes, coatings and building materials, SWARCO Indusfericas' products meet the highest standards in each of their applications. They stand out thanks to their high-grade quality, are reliable, and energy efficient!

About SWARCO Advanced Industry Systems
As part of the international SWARCO group, SWARCO Indusferica leverages the universal benefits of glass beads for special industry applications. In 1969 SWARCO started out with the manufacture of tiny reflective glass beads for road markings. Today, the group has grown into one of the world's leading manufacturers of micro glass beads, with production facilities in Europe, the United States and Saudi Arabia. Micro glass beads serve as high-grade filling agents for industrial applications and as blasting media for surface treatment applications. In traffic technology, micro glass beads which are embedded in the marking materials reflect the beam from the headlight back to the driver, making road markings visible; this enhances road safety, especially at night.

For further information visit: www.swarco.com/indusferica