Typ-II-Marking Systems
Visibly Better at Night and in Wet Conditions
State of the art in modern marking systems: So-called type-II markings also demonstrate their visible strength at night on wet roads. Compared to type I, this means ever greater traffic safety, particularly on motorways.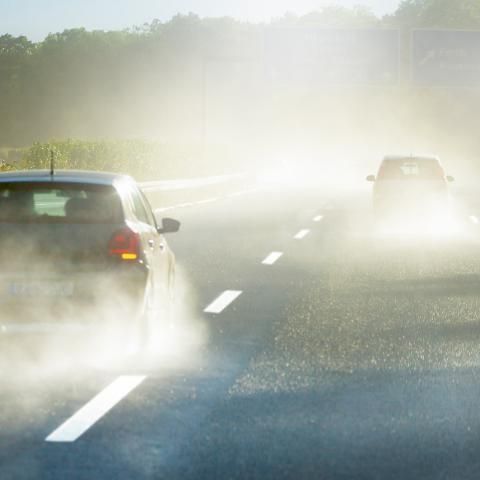 The principle:
Type-II systems optimize the retro-reflection of the headlight beam. This is because the glass beads are embedded in such a way that they protrude from the film of water. This can be achieved in three ways:
Agglomerate marking systems with a structured surface
Profiled marking systems with haptic and warning effects
Plain line systems with coarse drop-on materials
Even more visible, even safer:
Thanks to their open structures, agglomerate marking systems are characterized by excellent drainage properties. This guarantees the utmost safety in wet conditions.
Agglomerate Markings
The structure makes the difference: Type II agglomerate markings with a structured surface deflect the wet better than any other system.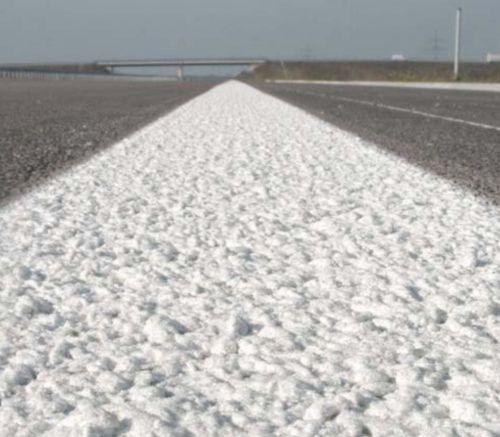 This results in an unbeatable combination of road safety, economic efficiency and sustainability. After our many years of research and development, these innovative markings are among the most sought after Type II systems in Germany today.

Good to know: Depending on the application technique, a distinction is made between a regular and a stochastic structure. We will be happy to advise.
Application of Thermoplastic