Glass Beads
Small Beads, Great Effect
SWARCO has been manufacturing reflective glass beads for road markings since 1969. There have been drastic changes in mobility over those five decades. Having said that, the vision we had back then is more true now than ever. Ensuring safety and comfort for all road users is fundamental to every road around the world.
The Principle
The principle behind our reflective glass beads is as simple as it is brilliant: The micro glass beads which are embedded in the marking materials reflect the beam from the headlights back to the driver illuminating the road markings. This enhances road safety substantially, in particular in the dark and in wet road conditions. In a nutshell, retro-reflective marking systems guide the traffic, keeping road users safe.
Worldwide
SWARCO is one of the world's leading manufacturers of reflective glass beads, with production facilities in Europe, the United States and Saudi Arabia. Our glass bead products can help you improve the reflective power of the markings on your roads and increase the safety of all road users.
Retroreflection Scenarios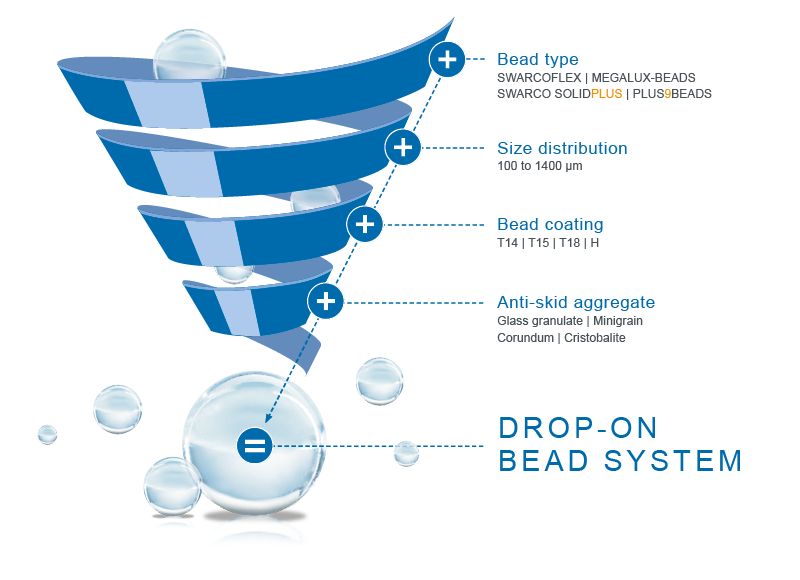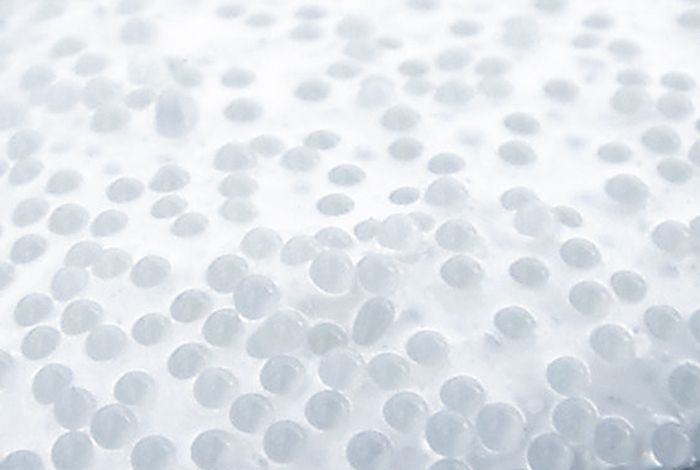 Each Bead is Unique
The Combinations are varied and individual
There are different types of reflective glass beads. Our smallest micro glass beads only measure a few thousandths of a millimeter, while the maximum diameter is 2 millimeters. Our product range consists of five different types of beads to satisfy all requirements.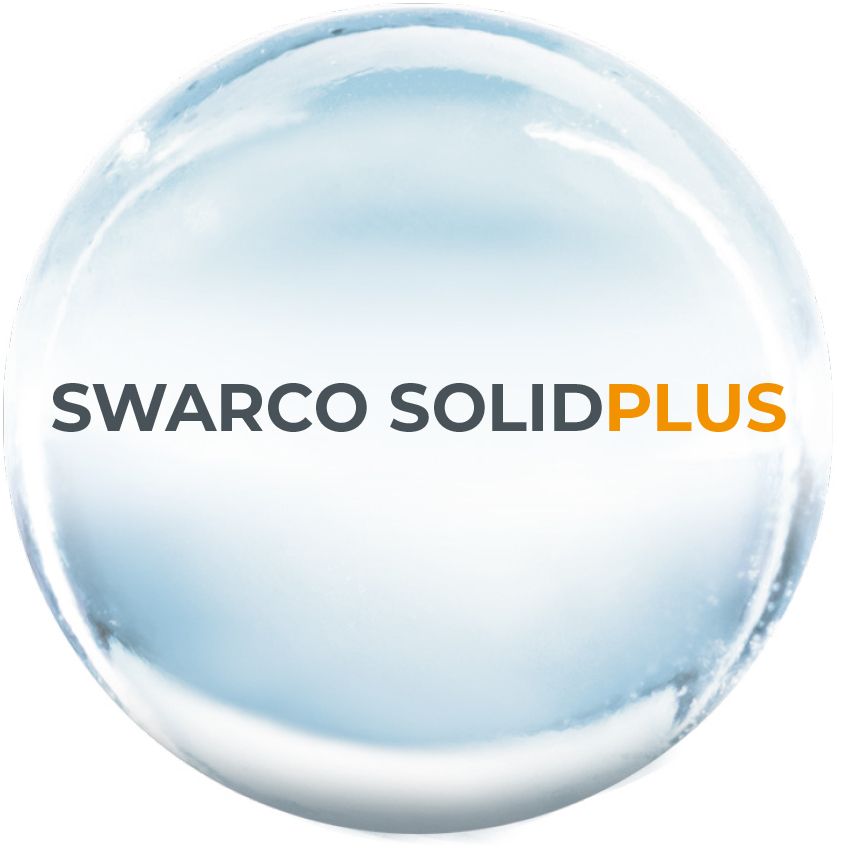 The next generation of glass beads.
Our high-performance glass beads, SWARCO SOLIDPLUS achieve excellent retroreflection values of over 1000 mcd/m2*lx.
Even after several years of traffic exposure the required standard values get significantly exceeded. Suitable for all road marking materials.
Features
Diameters from 212 to 1400 µm
Excellent retroreflection values
Special glass composition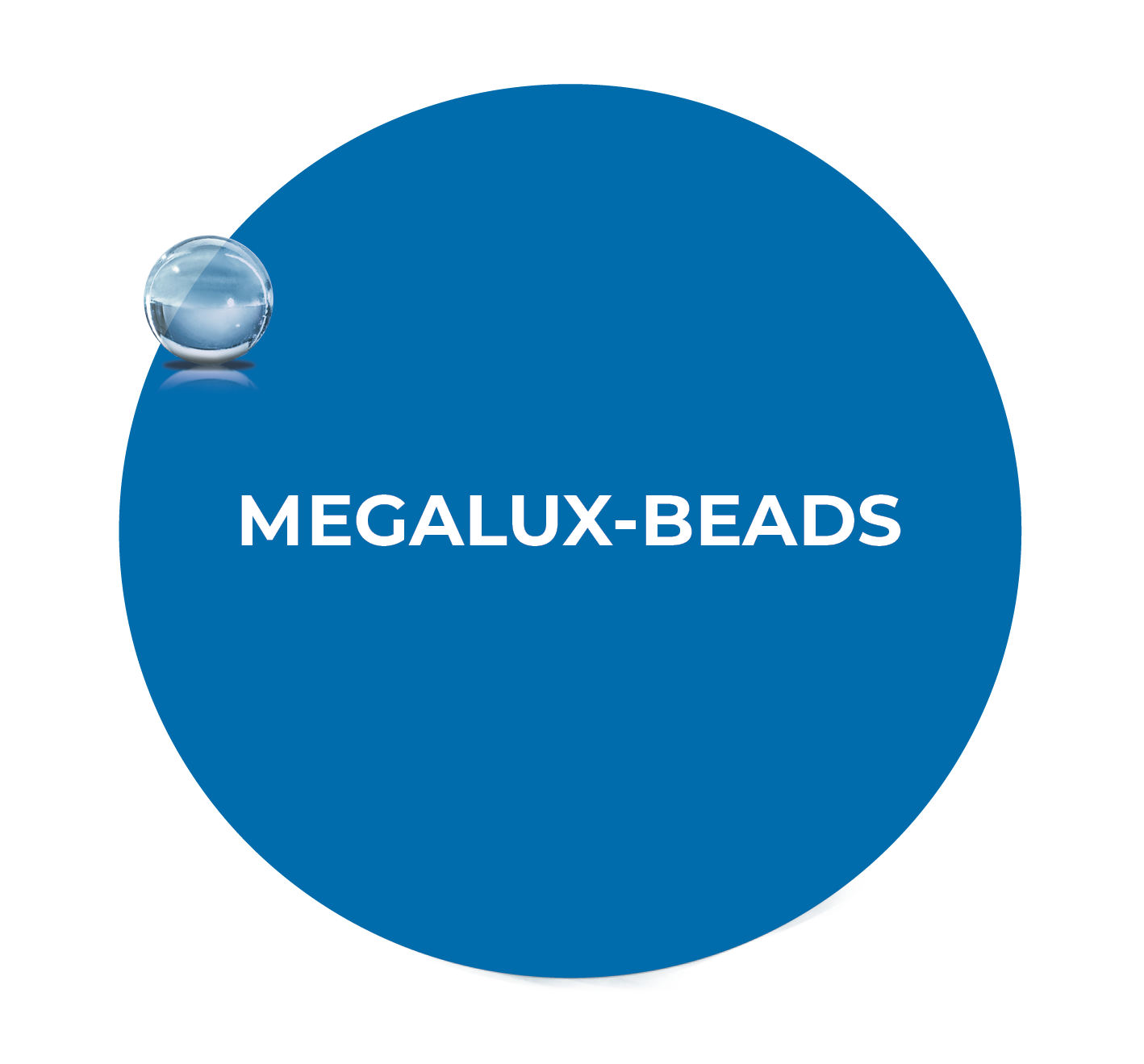 Larger beads for enhanced wet night visibility.
Diameters from 600 to 1400 µm
Increased retroreflecive values under traffic load
Enhanced wet night visibility
Retroreflectometer Measurements