Infrastructure Solutions
Smart Approach, Sustainable Solutions
SWARCO has extensive experience with UAV GC contracts. We are active in various specialised fields: Control systems (controlling bridges, locks, tunnels, traffic centers and airports), Public Lighting, Smart Mobility Solutions and Traffic Systems.
Within a project we are involved in consultancy design, engineering, project management, installation, commissioning, maintenance and asset management. We have the knowledge, experience and capacity to take on multidisciplinary projects.
We serve our clients throughout the entire solution: from design to realization to management and maintenance.
Our Approach to
Infrastructure Projects
We work in multidisciplinary teams from the tender stage onwards and that we allow project leaders and implementation staff to join forces in the design phase to ensure a smooth transition to the realization phase. In review rounds, the implementation team assesses the design for important implementation aspects.
In addition, we are regularly hired as subcontractors to realize mobility solutions for large-scale projects. Despite our formal role, we enter into a partnership with all parties involved. We combine knowledge, work closely together and aim for the best possible result in terms of innovation, sustainability, traffic safety and traffic flow.
Renovations
In addition to the realization of new infrastructural objects, we are involved in renovations and transitions from existing to new systems. In renovation projects, it is necessary to maintain objects until the renovation work is completed. Therefore, we draw up an object-specific maintenance regime and carry out tailored preventive maintenance. Even during the renovation work, we apply an adapted maintenance strategy for the (sub)installations and objects that must remain available.
In addition, we are building a test environment to test new installations before they are replaced and, wherever possible, we carry out renovation work in the evenings, at night and on weekends to minimize disruption to users and local residents.
Management and Maintenance
After completion, our asset management team takes over the maintenance of the systems we deliver. Our asset management team uses extensive risk and data-driven analyses to achieve optimum availability of the area. In order to organize the management and maintenance as efficiently as possible, the asset management team is involved in the project as early as the design phase.
Bridges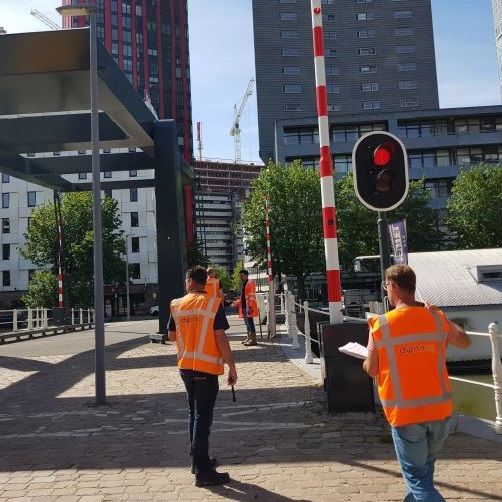 Tunnels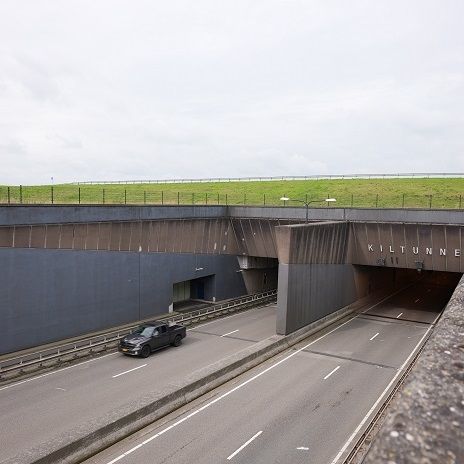 Airports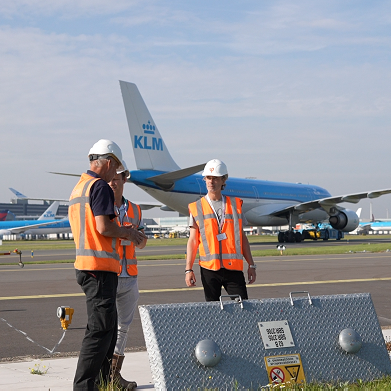 Floodgates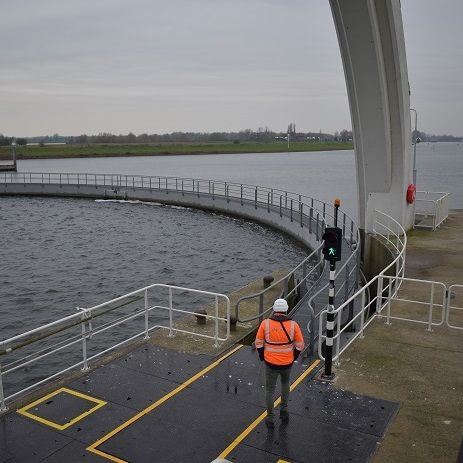 Highway Systems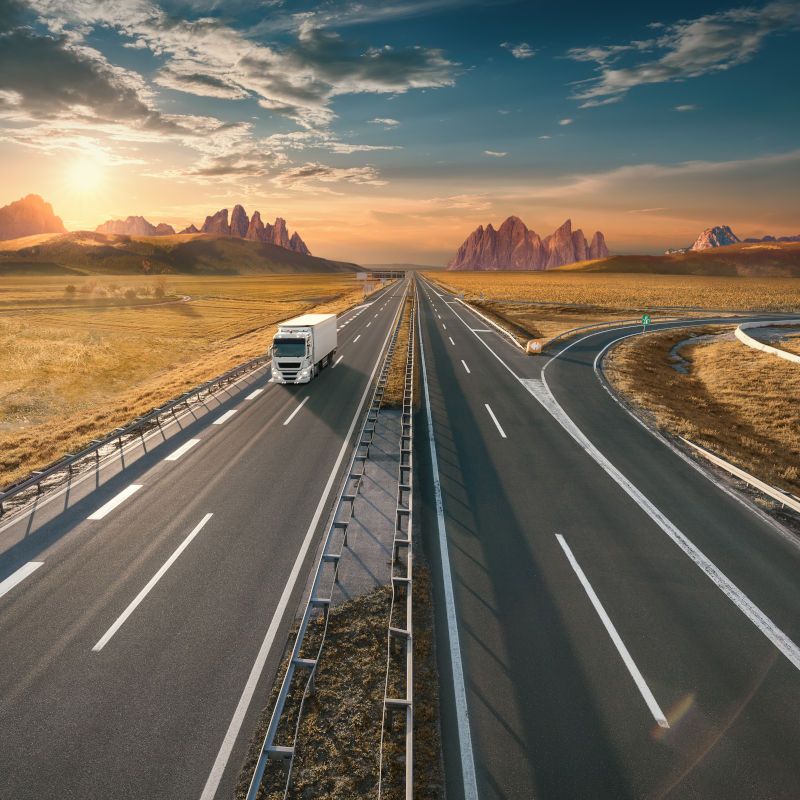 Traffic Control Systems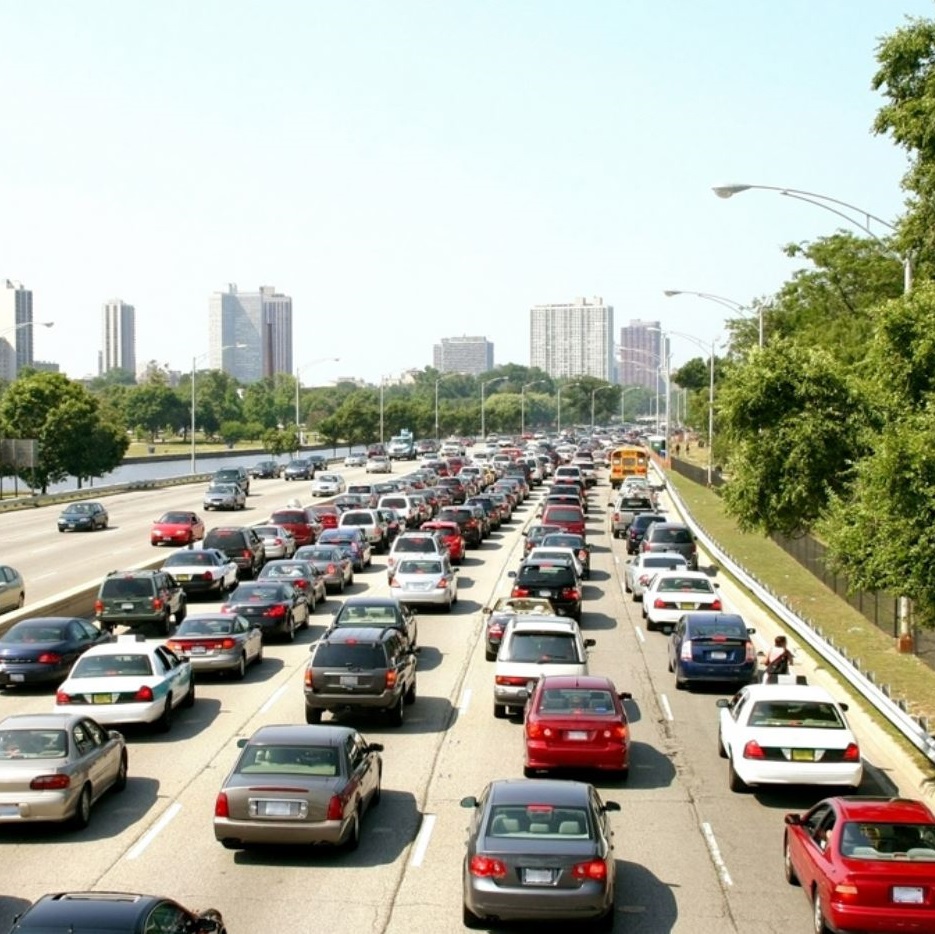 Infrastructure Project: together with SWARCO
By combining the years of expertise and experience of all the disciplines, we arrive at a feasible design.
Implementation in various solutions: control systems, public lighting, smart mobility solutions and traffic systems
Performing consultancy design, engineering, project management, installation, commissioning, maintenance and asset management
Object-specific maintenance regime in renovation projects
Successful collaboration in partnership with all parties involved, also taking the role of subcontractor when needed
Some of our Infra projects
N470: The N470 is an important link between the A4, A13 and A12 motorways. We are responsible for all traffic and energy systems of this road full of innovations. We ensure that the road generates and saves energy and improve safety and traffic flow with our smart mobility solutions.
Groningen southern ring road: For more than 12 km of motorway, we replaced traffic control systems, tunnel installations, traffic management systems and public lighting from design to completion.
A6: As a subcontractor for the contractor combination Parkway6, we are responsible for the traffic systems and public lighting in this DBFM project. Now that the construction phase has been completed, we are responsible for the maintenance: 15 years for the traffic systems and 20 years for the public lighting.
VIT 2IA: VIT stands for replacement investment in tunnels. In this project, we are responsible for renovating the technical automation of eight tunnels (Beneluxtunnel, Drechttunnel, Noordtunnel, Eerste Heijnenoordtunnel, Tweede Heijnenoordtunnel, Sijtwendetunnel, Schipholtunnel and Wijkertunnel).