Terminal Management
Improve Capacity Utilization.
In urban areas space is scarce and reserving large areas to public vehicle terminals is almost never an option. Inner-city terminals are expensive and difficult to expand. Terminal management systems optimize terminal capacity and utilization. The possible improvement is considerable. In some cases terminal capacity can even be doubled.
Drivers are guided all the way in and out of the terminal. Passenger information displays, apps and webservices keep track of arrival and departure times and inform about the bays used by each bus route.
Terminal management helps to reduce emissions and travel time. In connection with surveillance cameras, safety and security are improved and access control keeps unauthorized traffic away, reducing the risk of disturbances.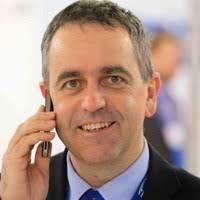 "Optimizing a terminal leads to better usage, less travel time for passengers and less driving time, which in turn reduces emissions."
Fabrizio Biora, SWARCO Solution Manager for Public Transport


Terminal Management With Passenger Information
Key Benefits
Suitable for Single Terminals and Entire Regions alike.
Distribute Arrival / Departure Time Information.
Support Travellers with Real Time Updates.
Supervise Signs, Monitors and Acoustic Messages.
Provide dedicared Driver Information at Gates.
Get Dynamic Platform Allocation.
Advantages Of Dynamic Platform Allocation
Dynamic platform allocation is an intelligent system that automatically allocates gates for departing or arriving vehicles. This function is completely automated. The system can handle a complete bus terminal with platform allocation using given parameters. The system automatically redirects delayed vehicles to free gates according to a given priority list and updates the presentation information on displays. However, operators may override the automatic functionality in order to direct vehicles manually.
Overall, with the help of dynamic platform allocation, the traffic at a terminal can be optimised and gates can be used in a very efficient way.


Dynamic Platform Allocation
What You Get
Increased Terminal Utilization
Automatic Gate Allocation
Reallocate if Gate is Busy at Arrival
Up-to-date Information for Travelers
Guide Driver to Alternative Gate
Operators can make Manual Interventions
SERVICES
Additional Services
Consulting, Planning, Installation, Service and Maintenance.
We offer a wide range of services to help you with your projects. Rely on us for an entire project or just a part of it and we are happy to take over service and maintenance.