Road Works Warning
With SWARCO's Smart VMS Trailer.

SWARCO's smart warning trailer is an intelligent, IoT-enabled VMS trailer that is used for driver information via variable message signs (VMS), travel time estimation, speed reduction detection, traffic monitoring and vehicle communication. This is especially useful at road works.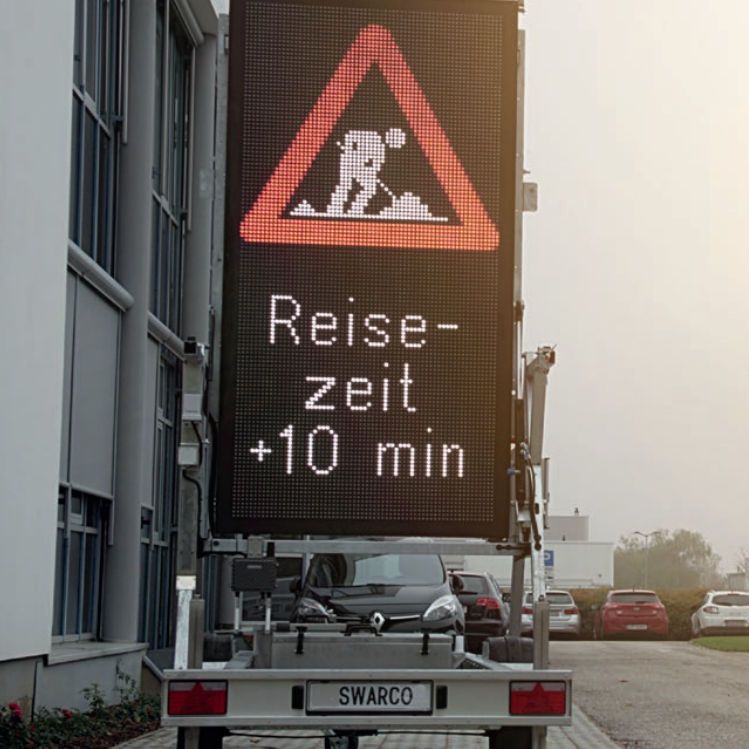 Main Components
Full-colour LED matrix display
ITS-G5 interface transmitting display information to vehicles
Bluetooth sensors to determine the travel time
Radar sensor as collision protection against trucks
Communication and control of the trailer, on-site or remotely
Radar sensor for speed reduction detection
ROAD WORKS WARNING
Learn More About MiTra.
SWARCO'S SMART TRAILER.