TRAFFIC DELINEATOR POSTS AND BARRIERS
Structural Elements to Safely Guide Traffic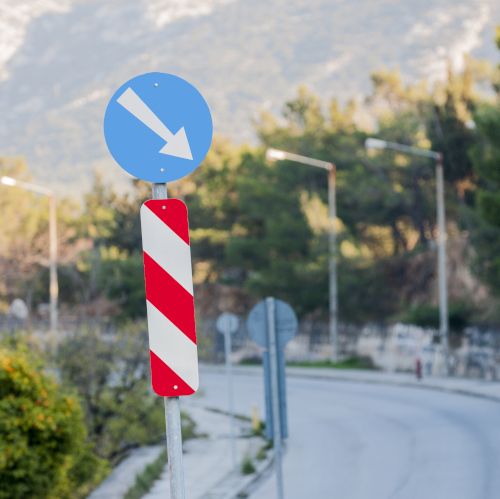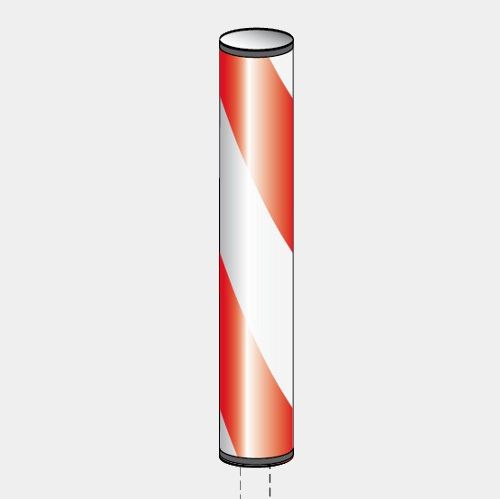 SWARCO's traffic delineator posts for improved traffic safety.
Delineator posts
The posts are made of aluminium and are hollow, either with a round or elliptic profile. Depending on the application the symbols 605-14 or 605-24 (foil type RA 2) may be attached, symbol 605-30 (foil type RA 2) also in the case of oval posts, which provides good visibility even from unfavourable viewing angles. The posts are shipped ready to mount, including Ø 60 mm brackets (without positioner).
Traffic delineator posts
The design of SWARCO's traffic delineator posts is based on round and hollow aluminium profiles,
Ø 160 mm, height 500 mm or 750 mm respectively.
The post is available as left and right direction version in correspondence with symbols 605-14 and 605-24. The Ø 60 mm posts are mounted with two internal clamps which are part of the package unit. The installation is very easy.
Top and bottom of the delineator are edge-protected to prevent injuries. Conventional delineators tend to hide children from the driver's view, which is not the case with SWARCO's solution.
Dimensions
Delineator Ø 160 mm, VZ 605-24 or 605-14, TWIGGY
Height 500 mm
Height 750 mm

Design of curved delineator posts

The curved design traffic signs (605-14, 605-24 or 605-30; foil type RA 2) provide improved visibility from extreme viewing angles. Avaiable as edge-protected flat sign or ALFORM sign.

Dimensions

Round delineator post: Ø 300 mm, height 750 mm
Oval delineator: 450 x 220 mm, height 750 mm
ALFORM, curved

Size: 750 x 500 mm

Size: 750 x 500 mm