TRAILER VMS
The Smart Messenger is a trailer mounted full colour matrix sign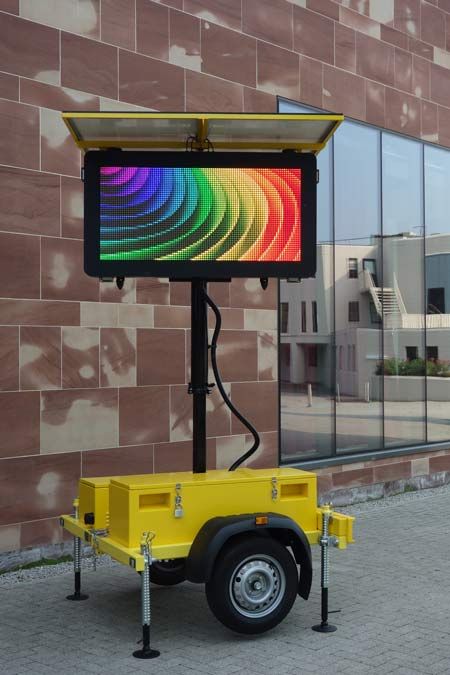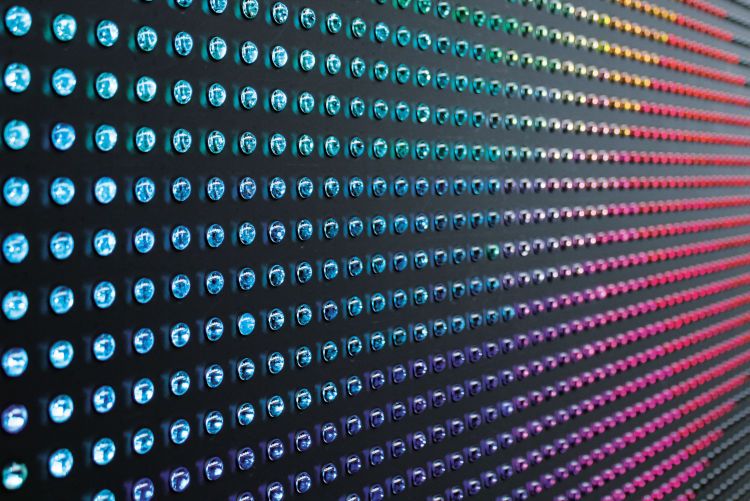 SWARCO's Smart Messenger trailer combines the technology of SWARCO's full colour matrix VMS with an easy to deploy moveable trailer. The sign can display full colour pictograms, images and text, ideal for advising of upcoming events or traffic information. The Smart Messenger collection can also be used in conjunction with radar detection for speed warning and recording vehicle speeds.

With the option to power the sign by fuel cell technology as well as solar we can offer uninterrupted operation from March to September. This low maintenance solution reduces the need for regular and costly maintenance visits to simply change batteries.
The unbraked trailer weight is less than 750 Kgs and features a detachable towing bar, a small footprint and is capable of 360° sign rotation.

The EN12966 certified sign can be controlled using UTMC or SWARCO's Zephyr system using 2G/3G/4G Communications. SWARCO's Zephyr system enables users to easily set messages and edit message timetables. This can be accessed remotely and features a dynamic zoom and pan map with location tracking of your assets.


Find out about Zephyr here
Alternative Power Supplies
Key Benefits of using SWARCO's Trailer VMS;
Easy to deploy
Small footprint allowing installation in towns and cities
Removeable towbar to reduce footprint and improve security
Electric mast to lift sign alter display height
Less than 750 Kg unbraked trailer, able to tow with most vehicle types
Simple to integrate
Sign can be controlled via existing UTMC system
Sign can be controlled using SWARCO's management system, Zephyr
2g/3g/4g Communications
Unbeatable Operation
Solar power offers uninterrupted operation March-September as does fuel cell operation
Battery only supply can last for up to 7 days in the field
Communication

GPRS / 3G / 4G

Protocol

UTMC Compliant Mib Version 3.01

Matrix Display

104 x 48 pixel full colour RGB LED display, EN12966 Certified Performance L3, R3, B3, T1

Remote Monitoring

LED's, communications and battery condition all monitored

Size Options

1. 12mm Pixel Pitch, 84mm Character Height

2. 16mm Pixel Pitch, 112mm Character Height

3. 20mm Pixel Pitch, 140mm Character Height

Power Options

1. Battery Only

2. Battery plus solar

3. Battery, solar plus fuel cell

Height

Travel position 2185mm

Operating position 3200mm (max)

Variation options

Mounting:

two-point-fixation by means of brackets in different lengths of 105 mm, 183 mm, 240 mm with L-shaped brackets

one-sided fixation, either on top of a pole or hanging from a cantilever DSI bracket

two-point-fixation on cantilever bracket backing

Boards:

special lateral profiles available for fixation of backing boards