ELECTRO-MECHANICAL BARRIER
Robust Barriers for Access Control and Parking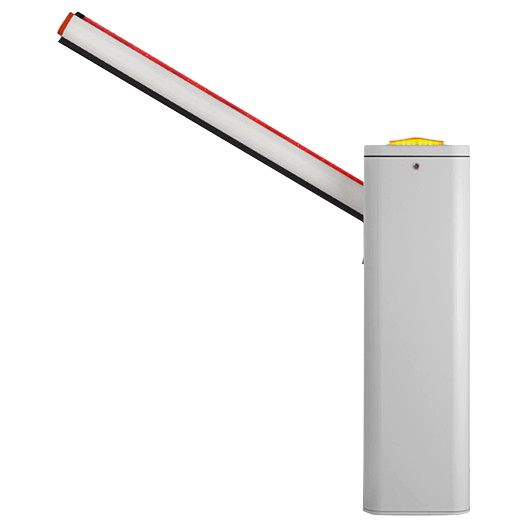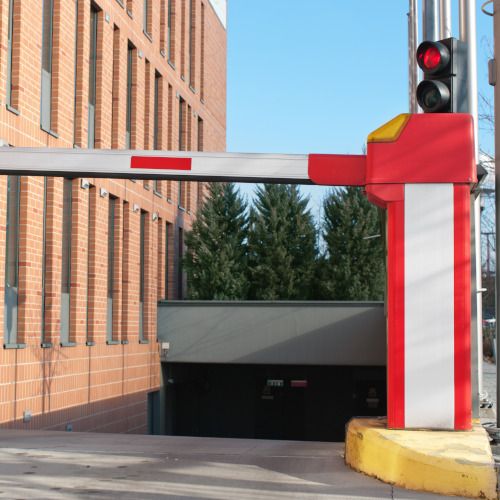 Robust construction coupled with modern design and suitability for a variety of applications. These are the main features of our barrier systems.
The basic construction of steel and aluminium ensures a long service life. The barriers are protected against manual unlocking. The motorisation is carried out either via 230V alternating current or 24V direct current motors. The barriers are designed for easy connection to external devices.
Depending on the variant, the barriers offer additional functions such as speed adjustment during opening and closing, crush protection and remote control.
Product Benefits:
extremely durable construction
robust materials: anodized aluminum and powder-coated metal
appealing and modern design
flexible motorization (24V low voltage up to 230V)
flexible mounting options
integrated electronic control
adjustable opening and closing speed
Opening times from 4 seconds with 3m and 4m bar length
anti-crushing protection
Protected manual release
automatic reset
energy-autonomous operation possible (PV, wind, gas, battery)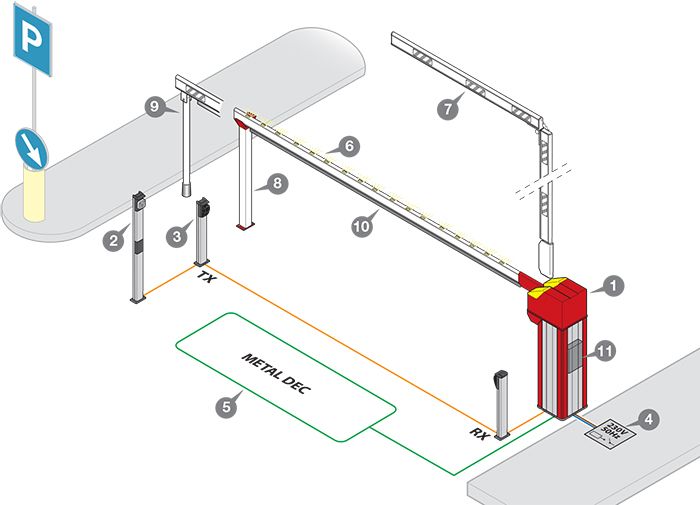 1 barrier
2 key switch
3 light barrier
4 all-pole switch
5 induction loop
6 standard beam
7 hinged beam
8 fixed support
9 swinging support
10 rubber profile
11 control unit
GENERAL PROPERTIES




EL3424 3m

EL3424 4m

ELX3000




grid power supply

Vac

230

230

230




current consumption

A

0,9

0,9

1




power consumption

W

250

250

220




duty cycle

%

90

90

70




gear speed

rev./min

14

10

3,2




opening time (90°)

s

1,5

2,5

5




maximum torque

Nm

157

109

80




operating temperature

°C

-20°…+55

-20°…+55

-20°…+55




degree of protection

IP

54

54

54



MOTOR PROPERTIES

motor power supply

Vdc

24

24

24




power consumption

W

120

120

60




current consumption

A

3,2

3,2

1,5



BUILT-IN RECEIVER

receive frequency

MHz

433,92

433,92

433,92




Number of storable code numbers

N°

300

300

300




Number of channels

N°

4

4

4




Number of functions

N°

1

1

5



SPECIFIC BATTERY

model




Pb

Pb

NiMH

































GENERAL PROPERTIES




710/EL313C

710/EL413C

710/EL613




power supply

Vac

230

230

230




frequency

Hz

50

50

50




current consumption

A

2,7

2,7

2,7




power consumption

W

600

600

600




duty cycle

%

70

70

70




maximum torque

Nm

110

200

400




gear speed

giri/min

10

5,5

2




opening time (90°)

s

2

4

10




capacitor

µF

20

20

20




degree of protection

IP

54

54

54




max. bar length

m

3

4

6