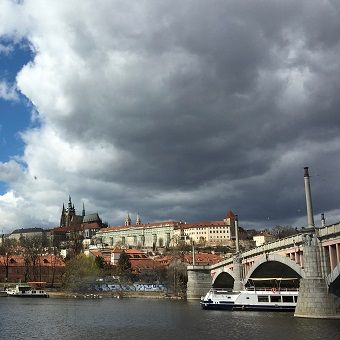 SWARCO TRAFFIC CZ s.r.o.
SWARCO TRAFFIC CZ s.r.o., as a subsidiary of SWARCO TRAFFIC AUSTRIA GmbH, is a mamaber of the SWARCO Group. Company covers all the Czech Republic related sales, project and service activities within traffic management business, in e.g. Urban, Interurban, Parking, Public transport, e-Mobility, Communicative systems e.g. C2C, C2X etc. market segments.
Besides the capital city of Prague, SWARCO TRAFFIC CZ is active in more than 20 other cities throughout the Czech Republic.


Place of Registration: Prague
Company Registration No.: 25680595
VAT Identification No.: CZ25680595
Court of Jurisdiction: Municipal Court in Prague, Section C, rider 60652
Alternative dispute resolution for consumer disputes
Czech Trade Inspection Authority
Inspectorate for the Central Bohemian Region and the Capital City of Prague
Štěpánská 567/15
120 00 Praha 2, Czech Republic
Tel.: +420 296 366 111
Company Policy
Continuous improvement of the customer experience
Consistent delivery of high quality products and services for traffic management and traffic data processing
Continuous expansion of the provided technologies and systems
Growth and development opportunities and employee engagement
High personal responsibility of employees for the quality of their work
Care of the environment and minimizing the negative impact of the company on the environment
Regulatory compliance
Certifications
Quality and Environmental Management
LL-C (Certification) Czech Republic a.s.
Quality Management System
Environmental Management System
Issued on: 28 March 2021
Validity date: 27 March 2024