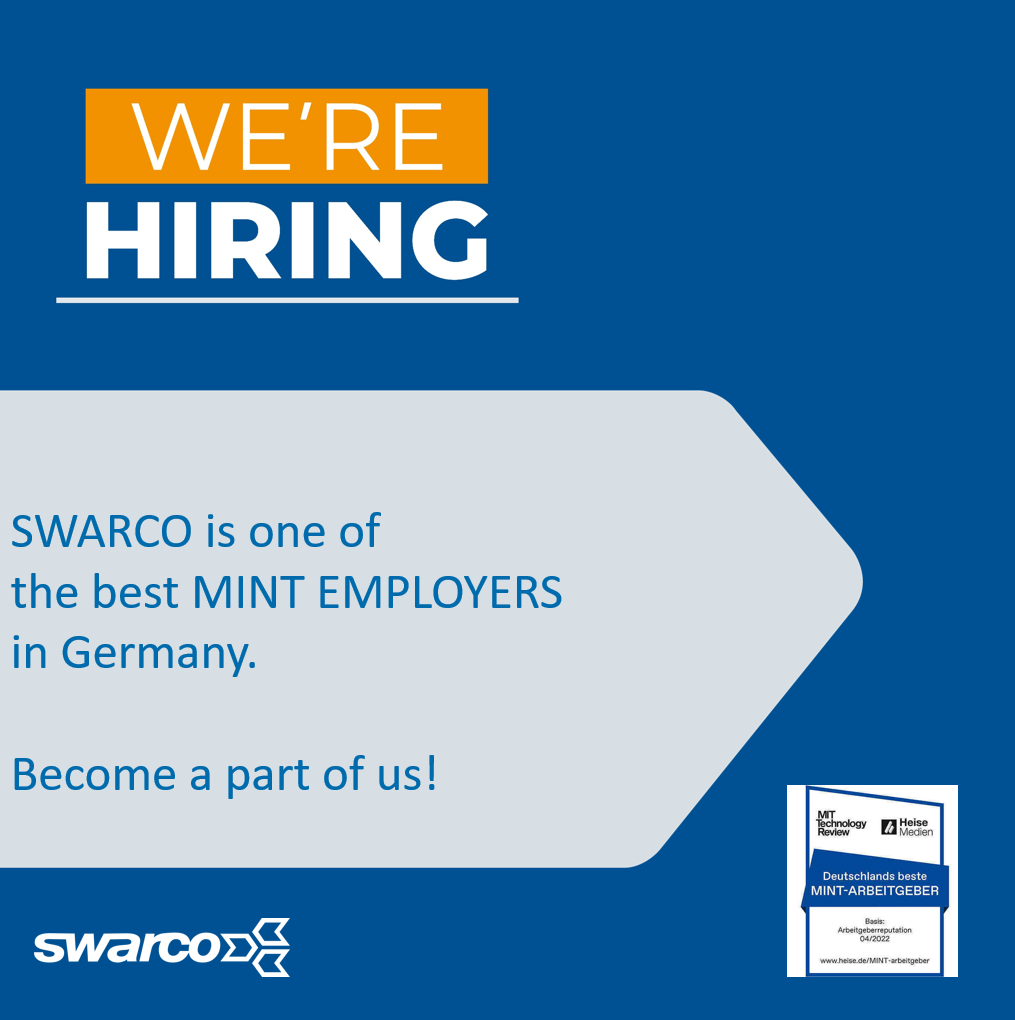 Thank you for the laurels... on which we do not rest!
We are pleased to announce that SWARCO Traffic Systems GmbH has been placed on the list of the most attractive employers for technically and scientifically trained applicants by the innovation magazine MIT Technology Review. The magazine evaluated the company's reputation and its activity and rating on the job market. Since many colleagues tirelessly give their best in these areas, we are even more pleased! Thank you to all our colleagues who drive SWARCO forward in various departments! List of winners: Technology Review selects Germany's best MINT employers | heise online
#JoinSWARCO - Discover the many opportunities to make a difference at SWARCO in Germany. Become part of the team and make traffic safer, comfortable and more environmentally sound with us.
We look forward to meeting you.