Traffic Safety all along the line
Race Track Markings increase track safety for participants in dangerous track sections.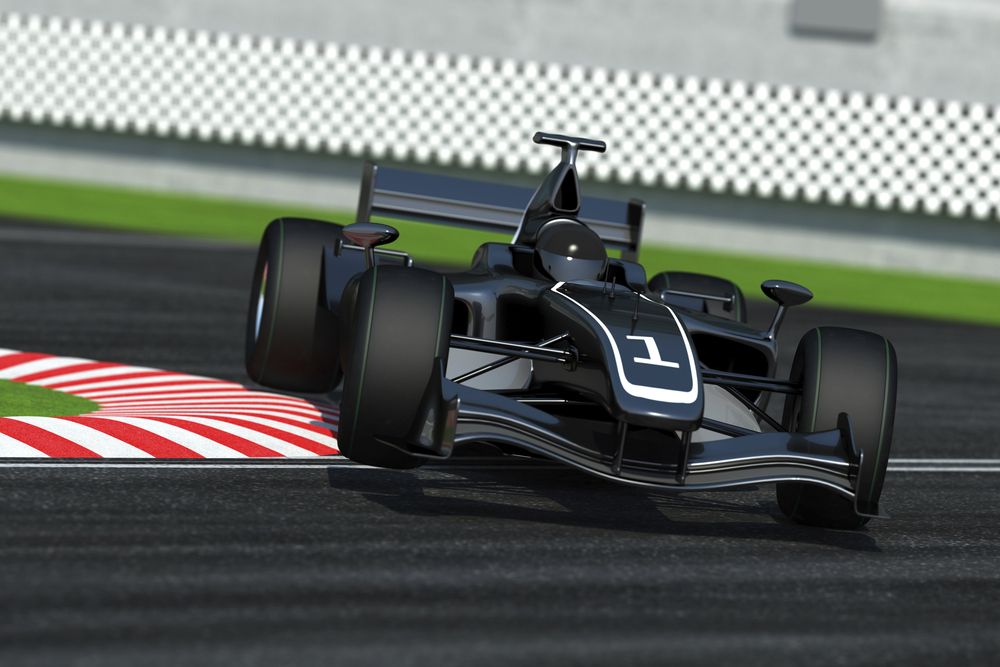 Racing car going over chicane
Race Track Markings have a more important role for drivers than you may think.
They increase track safety for participants in dangerous track sections, while acting as distinct delineation guidelines to negotiate the track at high speeds.
Special requirements on Racing Circuits
Race Tracks must adhere to the highest safety standards of the FIA (Fédération Internationale de l'Automobile). The Federation was established in 1904 to represent the interest of automobile organizations and motor car operators. It's most prominent role is licensing, sanctioning and establishing standards for Formula One, World Endurance Championship, World Rally Championship and other top sports car and touring car series.
Interestingly, the FIM (Fédération International de Motocyclisme), the global governing/sanctioning body of motorcycle racing, was the first federation to set the criteria for standardizing paint on race tracks and initiated instructions for Race Track Markings.
These specific regulations for race track markings were subsequently adopted by the FIA for automotive races.
Race Track Markings from SWARCO Road Marking Systems

For obtaining the official certification for these specific waterborne paints on race tracks, the marking material was previously tested for the requirements of the FIM regulations.

After a positive result, SWARCO Road Marking Systems is proud to be one of the few companies which received the FIM certification to offer and distribute race track markings.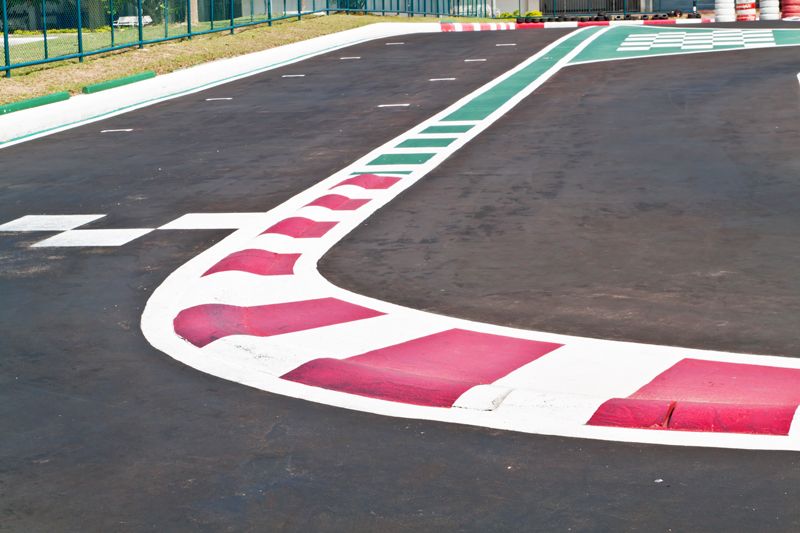 Our products Ultra Race Circuit Coatings URC-100 Series and F1-200 Series and SWARCO LIMBOROUTE Circuitline WBP, represent the absolute finest in highly durable, fade resistant coatings designed specifically for race tracks. These products offer outstanding adhesion, moisture resistance and durability while providing bright, vivid lines required in numerous racing circuits. This makes our coatings ideal for continuous lines, starting grids, checkered patterns and stencils.
So even for extreme conditions on race tracks – SWARCO Road Marking Systems is able to provide customer-specific Race Circuit Solutions all over the world.
Corporate data
Quality products and services from SWARCO Road Marking Systems guide traffic safely from A to B, day and night. On all roads. In all weathers. From a single source. More than 5,000 customers in more than 80 countries rely on it.