The high-performance marking system combining SuperStripe thermoplastic and SWARCO DURALUX reflective glass beads makes for particularly good visibility. This is demonstrated by the impressive results of measurements taken after an application in the US Federal State of Indiana.
Numerous US striping companies already value the advantages of the marking system which uses SuperStripe thermoplastic together with SWARCO DURALUX. With this combination, it is possible to enhance the visibility of the markings, markedly increasing road safety while saving time and money, too.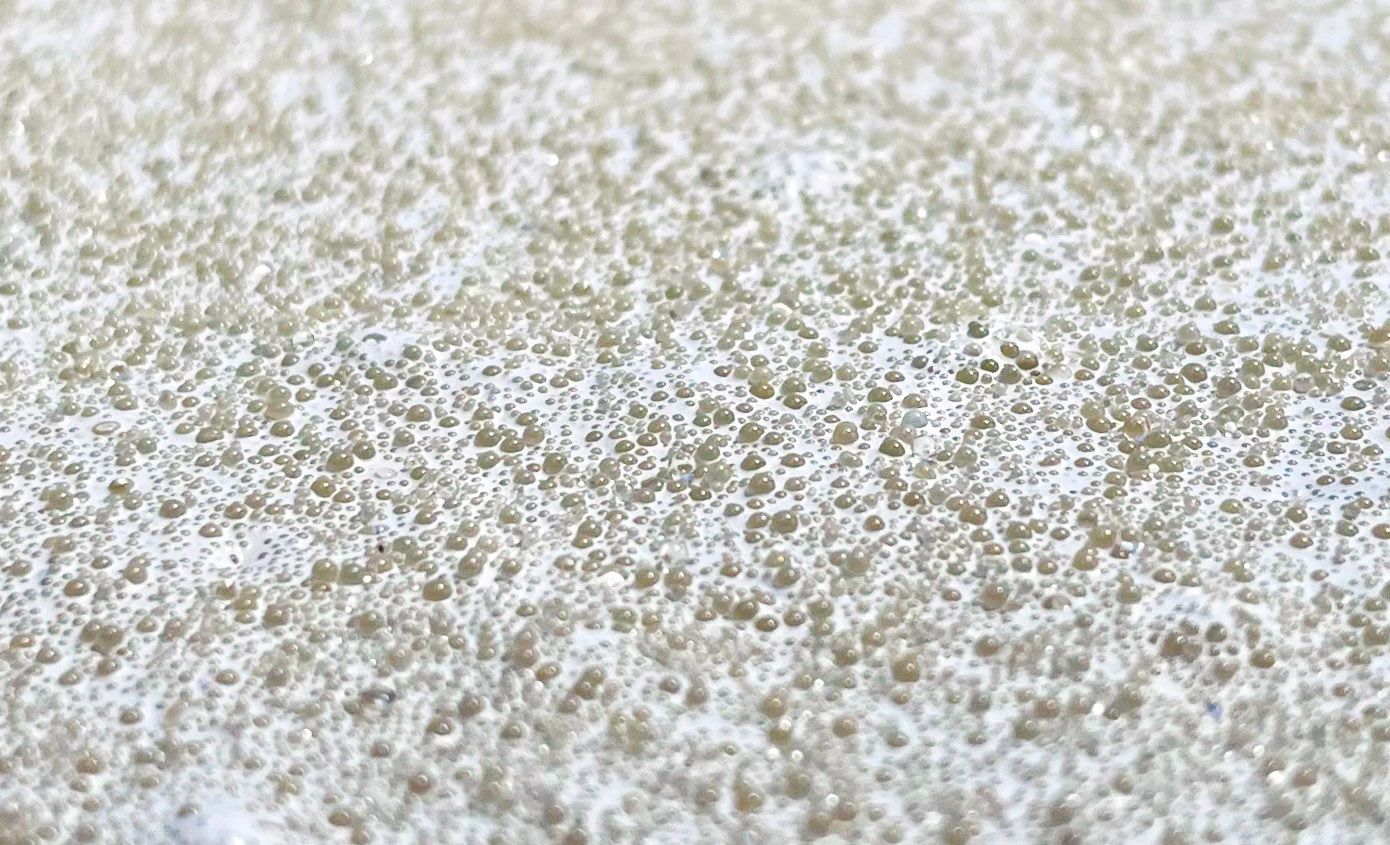 Combined with SUPERSTRIPE thermoplastic, SWARCO DURALUX reflective glass beads demonstrate their strengths. Using this system, markings have consistently proven to be clearly visible and durable.
Photo: Indiana Traffic Services
Values measured in labs are one thing, real-life measurements another – this also applies to lane markings. That's why the results consistently achieved by the combination of the SuperStripe thermoplastic, developed in the United States, and SWARCO DURALUX glass beads are all the more impressive.
Enthusiastic Responses across Other Continents
In the meantime, word has already spread across continents. Last year, high-performance lane markings that were applied using this system in Australia, for example, caused a media sensation. And in the United States, the SuperStripe thermoplastic's country of origin, this marking system has also yielded demonstrably outstanding results, as recently shown in the Federal State of Indiana.
Excellent Retroreflection
There, the company Indiana Traffic Supply used the marking system made of SuperStripe thermoplastic and SWARCO DURALUX for an extensive project. After applying the system successfully to the road, the company's employees were thrilled with the retroreflection values obtained: measurements of the white markings yielded up to 1279 mcd/m²*lx.
"Indiana Traffic Services, LLC used SWARCO DURALUX glass beads along with SuperStripe thermoplastic on a job in southern Indiana. The beads went down in the same manner that standard beads are placed and provided a higher reflectivity. ITS will use these beads again," says Julie Sobczak, Vice President of Indiana Traffic Services, emphasizing a distinct advantage of this marking system. The high retroreflection values increase the markings' visibility and thus the safety of road users.
Key Advantages
In addition, SWARCO DURALUX is exceptionally durable thanks to its special glass composition. The resulting long service life reduces remarking costs significantly. These properties are especially effective in combination with the SuperStripe thermoplastic, increasing the markings' durability on the road and lowering maintenance costs. Advantages that Erik Maki, Deputy General Manager of SWARCO REFLEX, underscores as follows: "The combination of SWARCO DURALUX and SuperStripe thermoplastic provides a high level of performance for extended periods of time compared to standard thermoplastic and glass bead applications." All of this shows that there are good reasons why clients around the world are delighted with this marking system.
Corporate Data
Quality products and services from SWARCO Road Marking Systems guide traffic safely from A to B by day and, above all, by night. On all types of roads. Whatever the weather. From a single source. Over 5,000 customers in more than 80 countries place their trust in them.
For further information visit: www.swarco.com/rms