SWARCO Debuts C-V2X Roadside Unit Solution for CONCORDA Amsterdam
New Cellular-V2X solution for ITS delivers many services expected to save lives and improve traffic efficiency.
Traffic technology group SWARCO has successfully deployed its hybrid Roadside Unit Solution (RSU) based on C-V2X with the partners in CONCORDA Amsterdam, such as the Province of Noord-Holland and Rijkswaterstaat, the Directorate-General for Public Works and Water Management in the Netherlands. CONCORDA stands for Connected Corridor for Driving Automation. SWARCO already cooperated successfully with Rijkswaterstaat and V-tron in the Vienna-Rotterdam C-ITS Corridor project with RWW and IVS in 2017, setting up ITS 5G.
Rijkswaterstaat selected in-car service provider V-tron for after-market OBU equipment for the CONCORDA pilot Amsterdam, equipping a small number of cars for testing purposes. Together with V-tron, SWARCO have demonstrated to the CONCORDA partners that C-V2X is effective for short-range communication. The evolution to support full autonomous driving, including wireless short-range communications (ITS-G5), was previously operated in the area with a number of use cases like RWW, IVS, DENM, CAM, TJA (Traffic Jam Ahead), SSV (Slow and Stationary Vehicle), SPaT/MAP.
The technology enables a number of use cases, including Roadworks Warning, which will help to improve traffic efficiency and road safety for all travellers. SWARCO in Denmark developed a new platform used in the C-ITS Corridor project to run RSU applications. The software development involved implementing an ITS stack on the WNC module for C-V2X and integrating the existing RSU software package onto a single platform done by SWARCO in the Netherlands. The RSU also supports cellular connectivity according to the Talking Traffic program from the Dutch Ministry of Infrastructure and Water Management.
SWARCO now works with the Qualcomm® 9150 C-V2X chipset specifically designed to empower automakers and roadside infrastructure providers with enhanced V2X capabilities for safety and autonomous driving.
Freek van der Valk, Managing Director of SWARCO Nederland BV, comments: "We're delighted that Rijkswaterstaat brought V-tron and SWARCO together to achieve our common goal to share the successful live testing of our Cellular-V2X solution for ITS and to get not only RWW but all mentioned use cases as on ITS-G5. It's a fantastic collaboration that will only get stronger with time. The deployment of this technology is expected to improve traffic efficiency, helping to make the roads a safer place for everyone. Now that we have the basic infrastructure for C-V2X operational, we have the opportunity to expand the potential use cases beyond road safety to other areas to help improve our society", says van der Valk.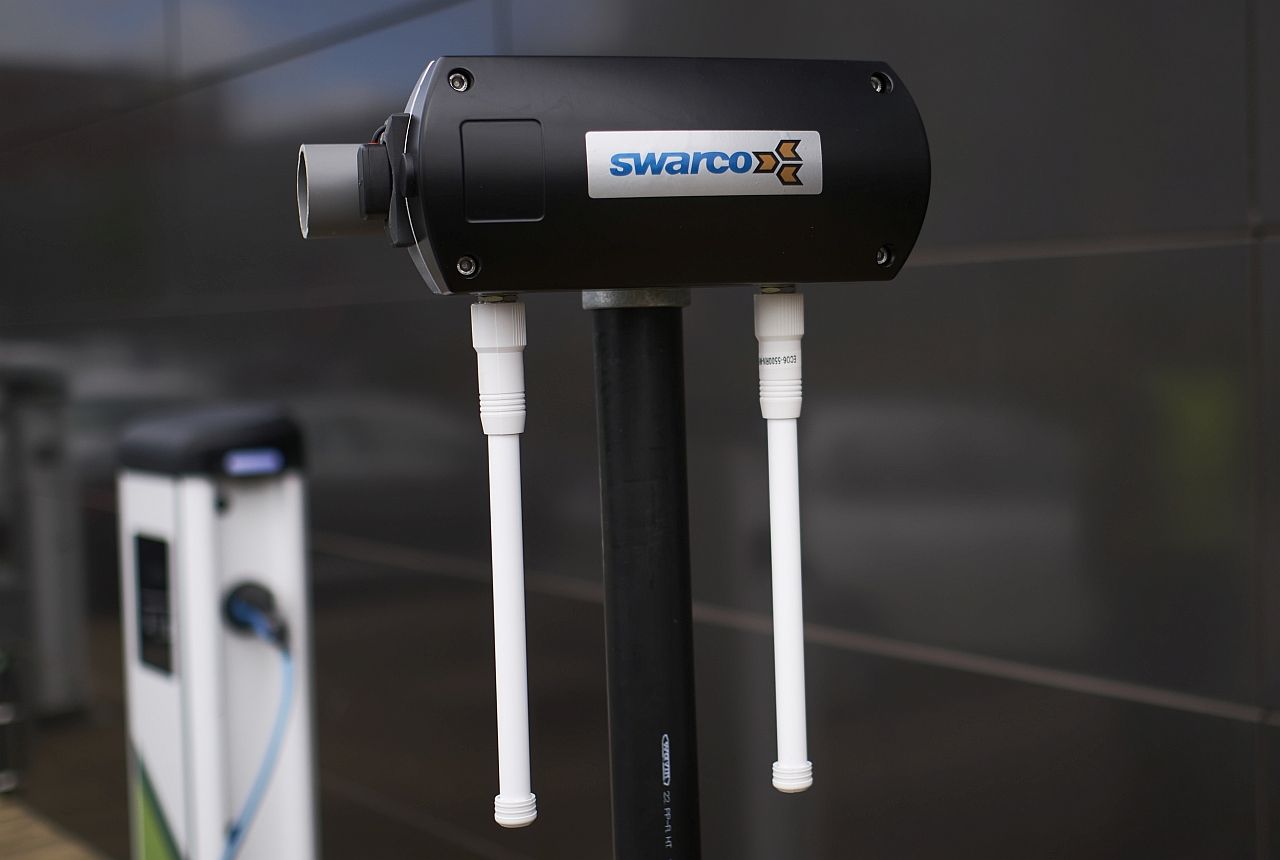 RSU (Roadside Unit)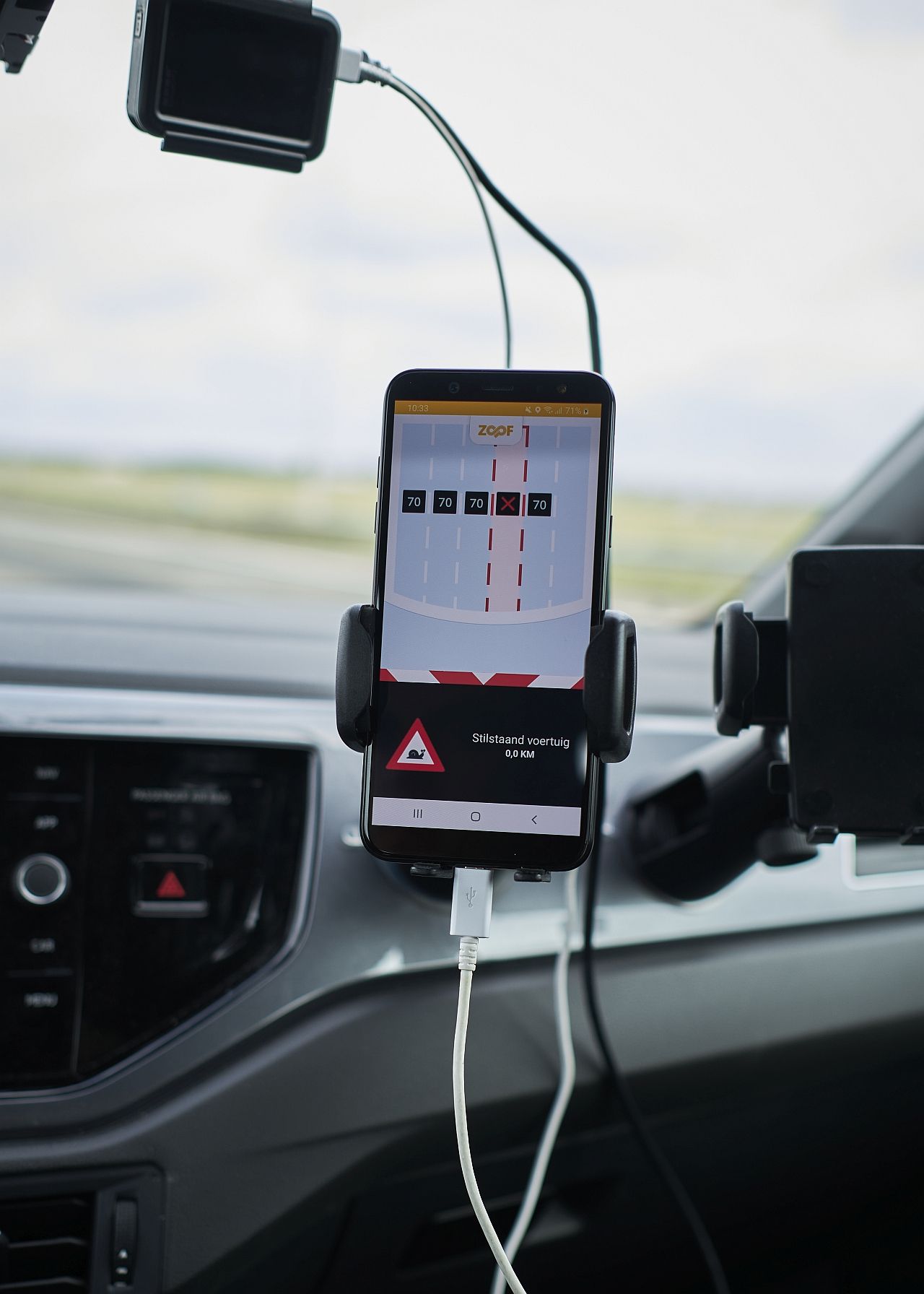 OBU (On Board Unit)
Ronald Adams, Project Manager Amsterdam Practical Trial (APT) at Rijkswaterstaat, adds: "Through our cooperation with SWARCO and V-tron in APT CONCORDA Amsterdam, road authorities and private partners can investigate and test the potential of new communication technologies together in a live traffic situation. As road authorities, we are not in the first place concerned with which technology is better. In order to make mobility better, safer and cleaner, we want to gain experience with all available techniques that facilitate road users in their driving tasks."
C-V2X establishes the foundation for safety use-cases and a continued 5G NR C-V2X evolution for future autonomous vehicles. The technology enables advanced range and reliability for direct communication, without network assistance.
Following the successful test, SWARCO will be going live with the solution during the next CONCORDA Amsterdam test week on 16th July. The mentioned road authorities participate in this European project to contribute to the preparation of European motorways for automated driving.
There will be limited commercial availability on short notice of this solution for demonstration projects only.