A 99 Munich Ringroad
Smoothly Running Motorway Traffic
The A99 motorway, also known as the Munich motorway ring, is Bavaria's busiest motorway. And to prevent traffic from coming to a standstill during the expansion, SWARCO was commissioned to carry out the adaption of the traffic control facilities.

An average of 160,000 vehicles per day - with an upward trend: a good reason to expand the Aschheim/Ismaning junction and, at the same time, to adapt signposts, sections with flexible release of the hard shoulder and the associated video components. The aim of the project was to prepare and re-use traffic system components wherever possible and to maintain the hard shoulder use during road construction and facility conversion works.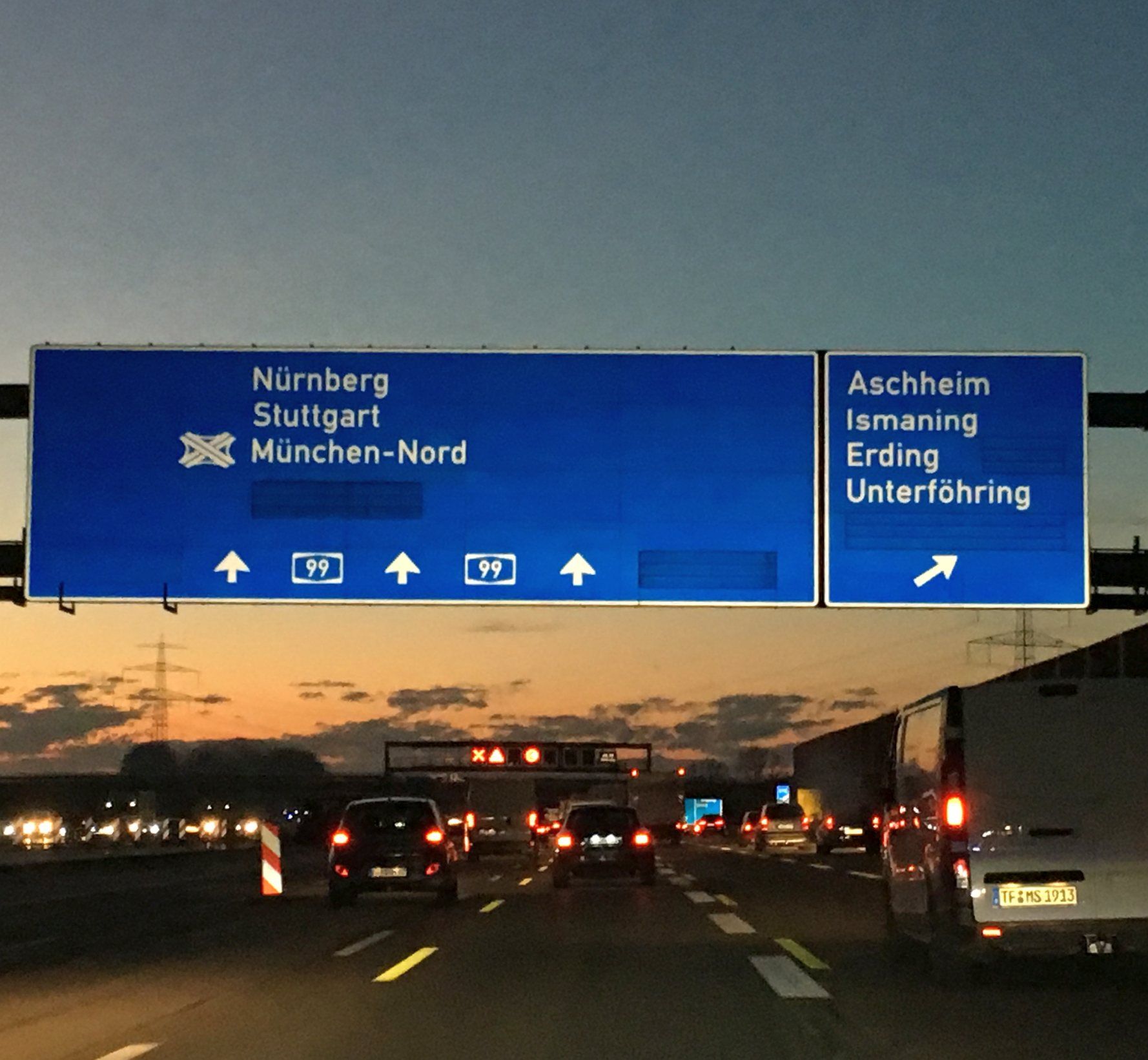 A Round-up of the SWARCO Solution
The affected section of the motorway guidance system comprised the bi-directional carriageway, each with three lanes, and the hard shoulder, which was also used during the construction work for temporary release during peak traffic hours. In the course of the work, the overhead signs of the Aschheim/Ismaning junction were dismantled and rebuilt in line with the relocated junction. The gantries were adapted to the changed requirements. The release runs for the hard shoulder use also had to be adapted to the new location in cooperation with the traffic computer centre. In addition, the video cross-sections were also adapted to the changed locations and visibility conditions.
Our Scope of Work
1. Dismantling, building and if necessary interim storage, refurbishment and re-installation of:
10 new gantries
2 refurbished cantilevers
5 overheading routing signs (refurbished)
1 new overhead routing sign
28 new variable message signs in LED technolgoy
4 traffic rerouting panels (rotating prism and LED technology)
8 video cameras (refurbished)
2. Delivery and installation of:
11 new outstation in line with TLS 2012
11 control cabinets
3. Installation of all set-up devices
Thanks to SWARCO's solution traffic was largely running smoothly, taking away stress from the motorists and reducing costs for our customer.
KEY FACTS

PROJECT DURATION
2014–2016

THE CHALLENGE
Keep traffic in motion during construction work, wide re-use and refurbishment of existing motorway guidance system components

SERVICES
Planning and execution

TECHNOLOGY
10 gantries, 2 cantilevers, 6 overhead rerouting signs, 28 LED VMS, 4 variable traffic guidance panels (prism and LED), 8 video cameras, 11 outstations TLS 2012, 11 control cabinets