Green light for busses in Hørsholm
Hørsholm municipality has in close cooperation with SWARCO implemented a new bus priority system that gives priority to busses and extends the green-light time, reducing delays and ensuring that passengers beat the traffic and reach their destination quicker.
Hørsholm municipality has optimised traffic lights on the highway Usserød Kongevej that is the busiest road in the municipality, especially in the afternoons when there is a lot of traffic and a risk of congestion.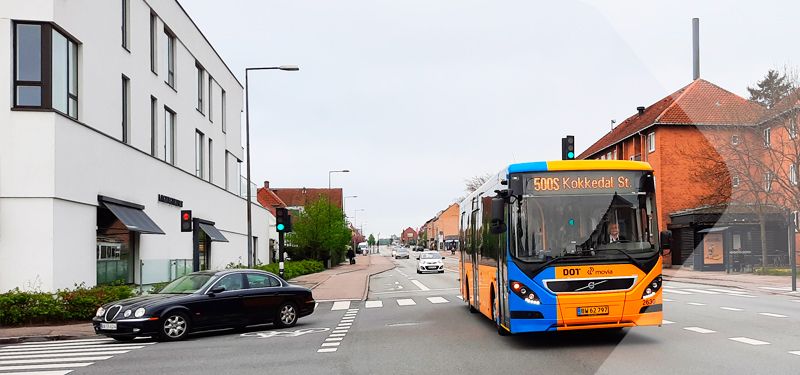 Improvements on bus route 500s
Transit agency Movia and The Capital Region of Denmark have initiated a joint project with the objective to optimise accessibility for, among others, bus route 500S which runs on the highway Usserød Kongevej. That is why they contacted SWARCO regarding the implementation of Smart Priority that is a state-of-the-art bus priority system based on cutting edge technology.
Our system is implemented in the traffic lights, and by means of a GPS-communications unit installed on the bus the GPS position is sent to a cloud computed central system which then transfers a priority request to the controller. The bus priority can both extend and shorten the green wave for busses to maximise the green-light time for busses.

Positive results
The system has been installed in 10 intersections on the relevant leg, along the highway on Usserød Kongevej and Rungstedvej – and up until now, Hørsholm municipality has only obtained positive results. "We can see that Smart Priority gives priority to busses and extends the greenlight time, which is a huge benefit for busses commuting and for the passengers that get to their destination quicker", says Louise Hvingtoft Hansen who is Project Manager and road engineer at Hørsholm municipality and adds:

"This was a new product on the main island of Zeeland, and we have therefore spent more time on implementing it and getting busses to communicate with the traffic lights, but the project did succeed, and we have had an excellent collaboration with SWARCO to make it to the finish".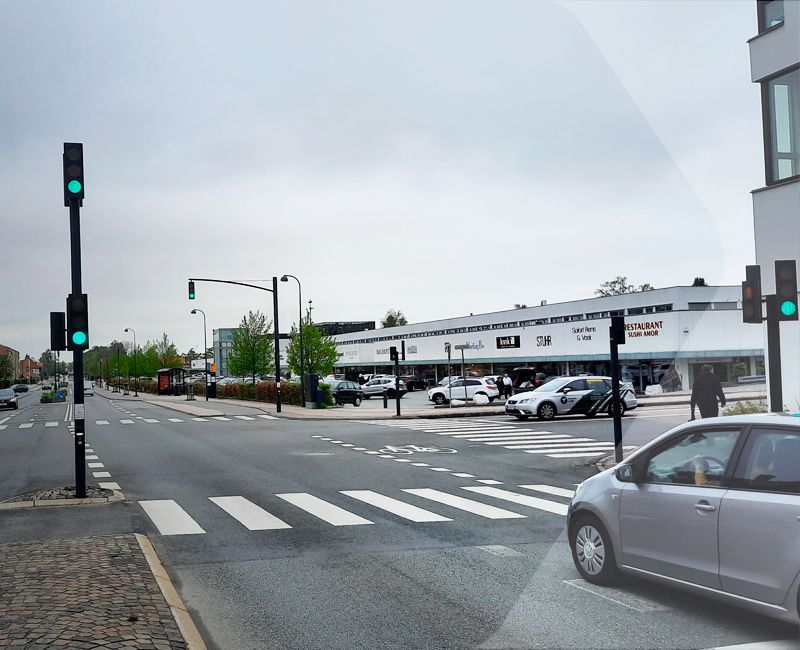 Want to know more?
As the population and the number of travellers increase, modern and effective mobility solutions are crucial to be able to ensure a high level of mobility and more sustainable cities.
An important parameter to this regard is to enhance public transport and make it more attractive to the citizens, which will reduce traffic congestion and guarantee environmental benefits.