SWARCO SOLID
PLUS
The next generation of glass beads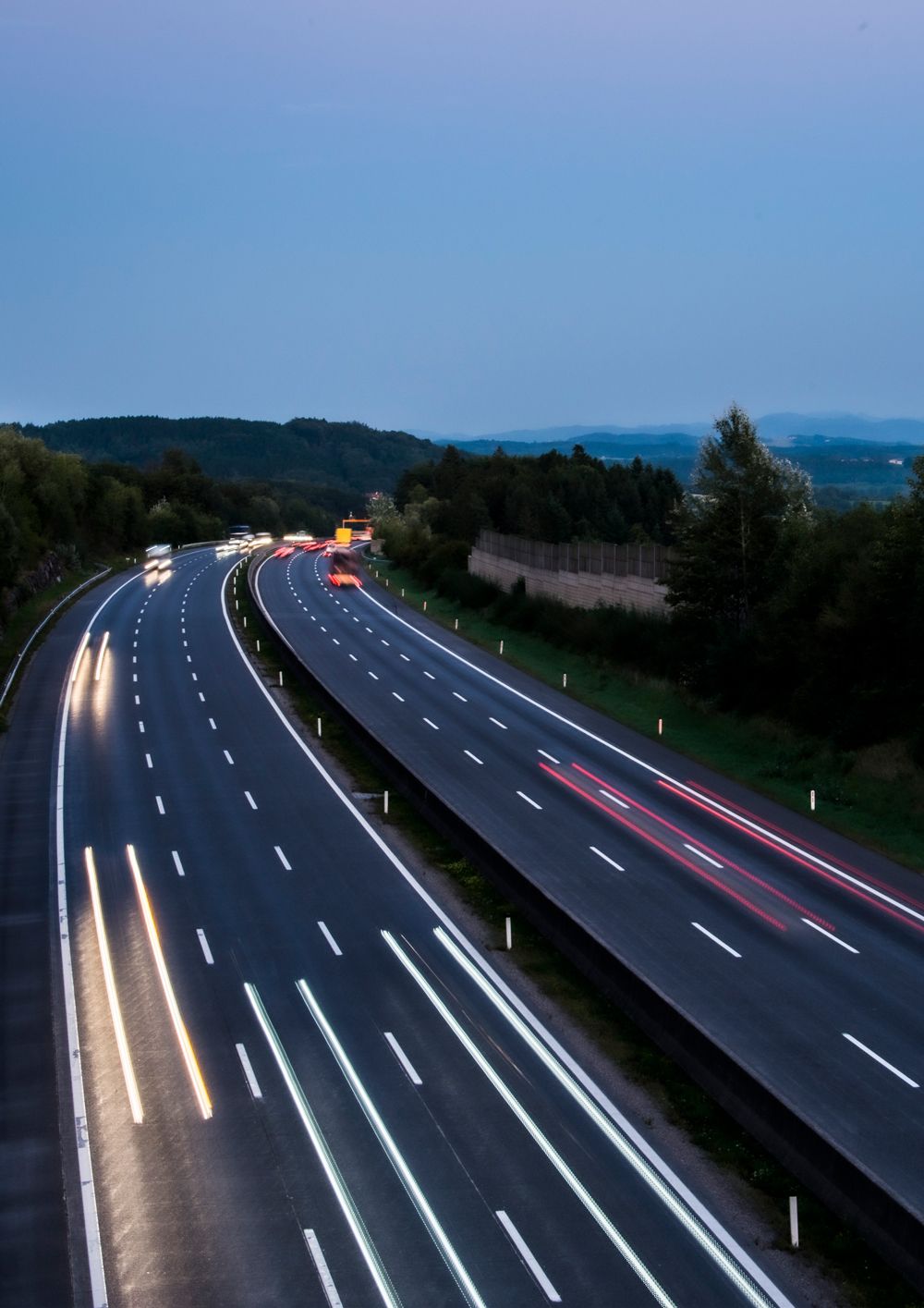 Our guiding principle
As a premium reflective glass-bead product, SWARCO SOLIDPLUS is particularly durable, simple to apply, and ensures increased road safety thanks to its exceptional retroreflection.
Our vision
SWARCO SOLIDPLUS sets the economical and technical benchmark worldwide for the next generation of reflective glass beads, with maximum performance in wet and dry conditions.
Our values
Innovation, Sustainability, Reliability
Our motto
SWARCO SOLIDPLUS
The next generation of glass beads
The unique glass formulation combined with a state of the art beading process SWARCO SOLIDPLUS is the result of many years of research and development – an innovation from the SWARCO Road Marking Systems Division's Competence Center for Glass Technology and Marking Systems.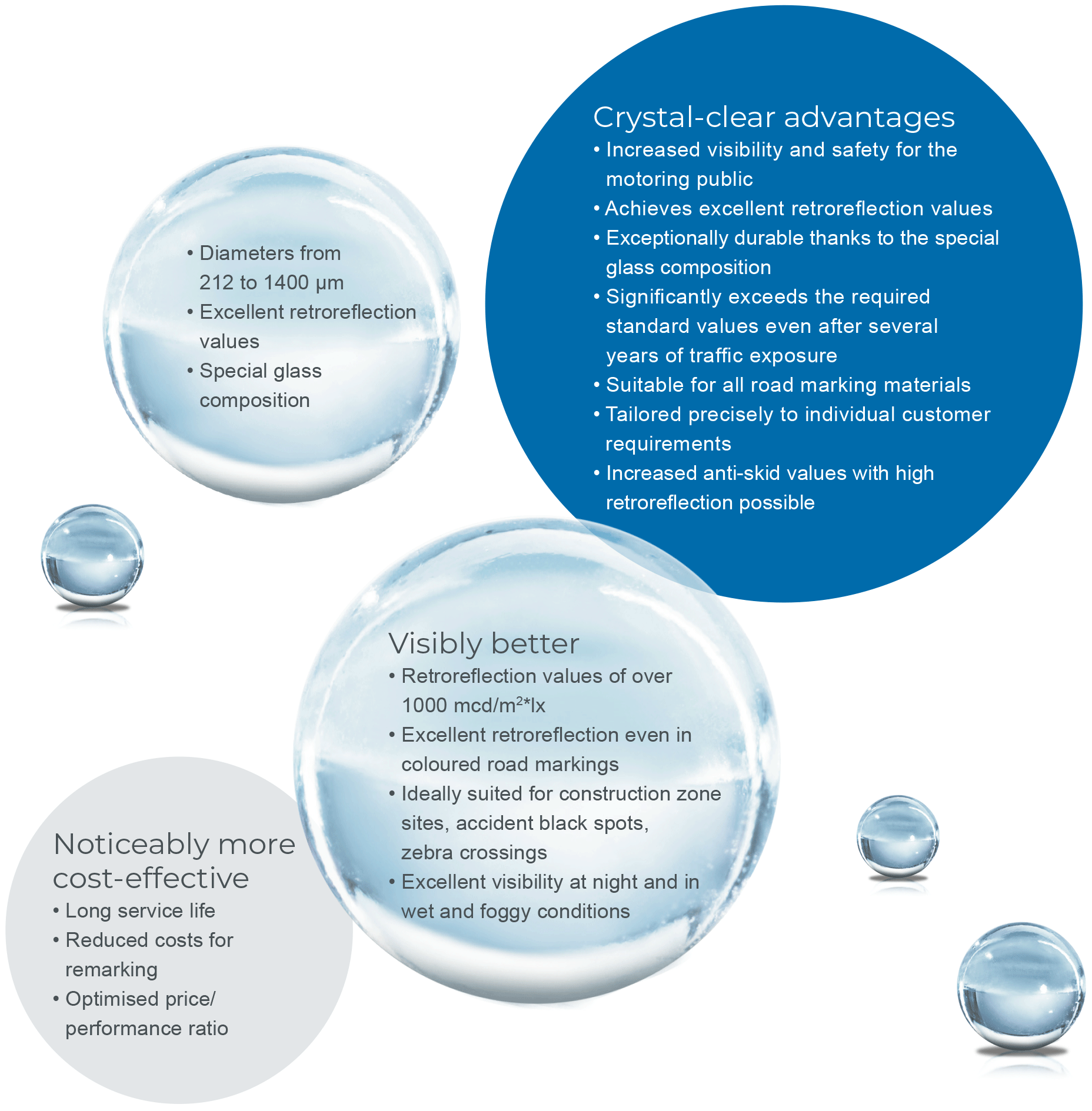 Excellent Retroreflection
Higher retroreflection means lower accident risk
The study "Investigation of longitudinal pavement marking retro reflectivity and safety" (Carlson, Park & Kang, 2013) verifies that every 100 mcd /m²*lx increase in retroreflection reduces the risk of accidents by up to 8.6 percent.

The SWARCO SOLIDPLUS bead brings the results of this study to the road. Thanks to its excellent retroreflectivity, this bead substantially increases road safety and can save lives. Particularly at night and in foggy or rainy weather, road markings can be
seen much more clearly – precisely when they are most important to road users! The reflectivity (RL value) of SWARCO SOLIDPLUS is outstanding.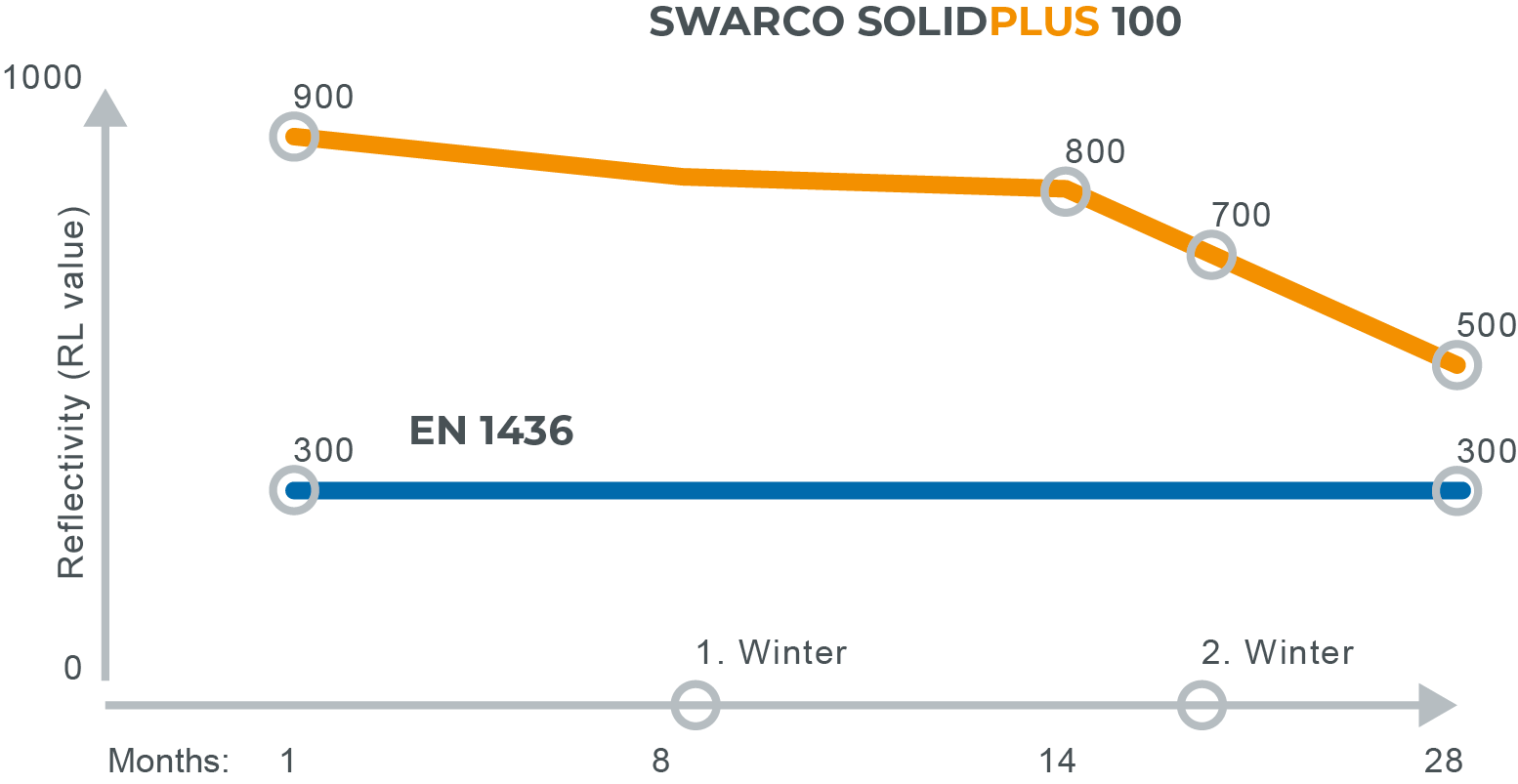 The chart proves impressively that the reflectivity of SWARCO SOLIDPLUS beads far surpasses even the strictest requirements of EN 1436 Class R5 over a period of 28 months. A first measurement was carried out one month after marking with SWARCO SOLIDPLUS beads. Further tests were performed after eight months, 14 months, and 28 months. They show clearly that the SWARCO SOLIDPLUS bead still has excellent retroreflection values even after several winters.
Very durable
SWARCO SOLID
PLUS
SWARCO SOLIDPLUSimpresses also in the abrasion test. This test was conducted on a rotating machine with three different bead types under identical conditions.
SWARCO SOLIDPLUS beads are not only more durable than standard and high-index beads, but also measurably more durable. SWARCO SOLIDPLUS beads therefore not only increase the safety of road users over a longer period, but also offer clear economic benefits.

The test also shows that SWARCO SOLIDPLUSbeads have practically no defects, flaking, or signs of wear. All factors that underline the exceptional durability of SWARCO SOLIDPLUS beads. They are far tougher than other bead types.

Roadmarking professionals can be certain that they will achieve the required values, and sustainably increase road safety thanks to the higher retroreflection.

Standard glass beads

High-Index glass beads

SWARCO SOLIDPLUS