Plastics & Composites
SWARCOFORCE glass filler beads as filling and reinforcing agents in plastics
In the plastics industry, SWARCO Indusfericas' SWARCOFORCE glass filler beads are important filling and reinforcing agents. In thermoplastics, they are incorporated through compounding. Here, the purpose is primarily to optimize mechanical properties, such as rigidity, pressure resistance, heat deflection, and many other attributes.
How do SWARCOFORCE glass filler beads enhance the properties of materials?
Increased scratch resistance

Improved abrasion resistance

Optimized rigidity and pressure resistance

Improved heat deflection

Reduced warping and shrinking behaviour

Enhanced haptics

Higher surface quality

Used as anti-blocking agents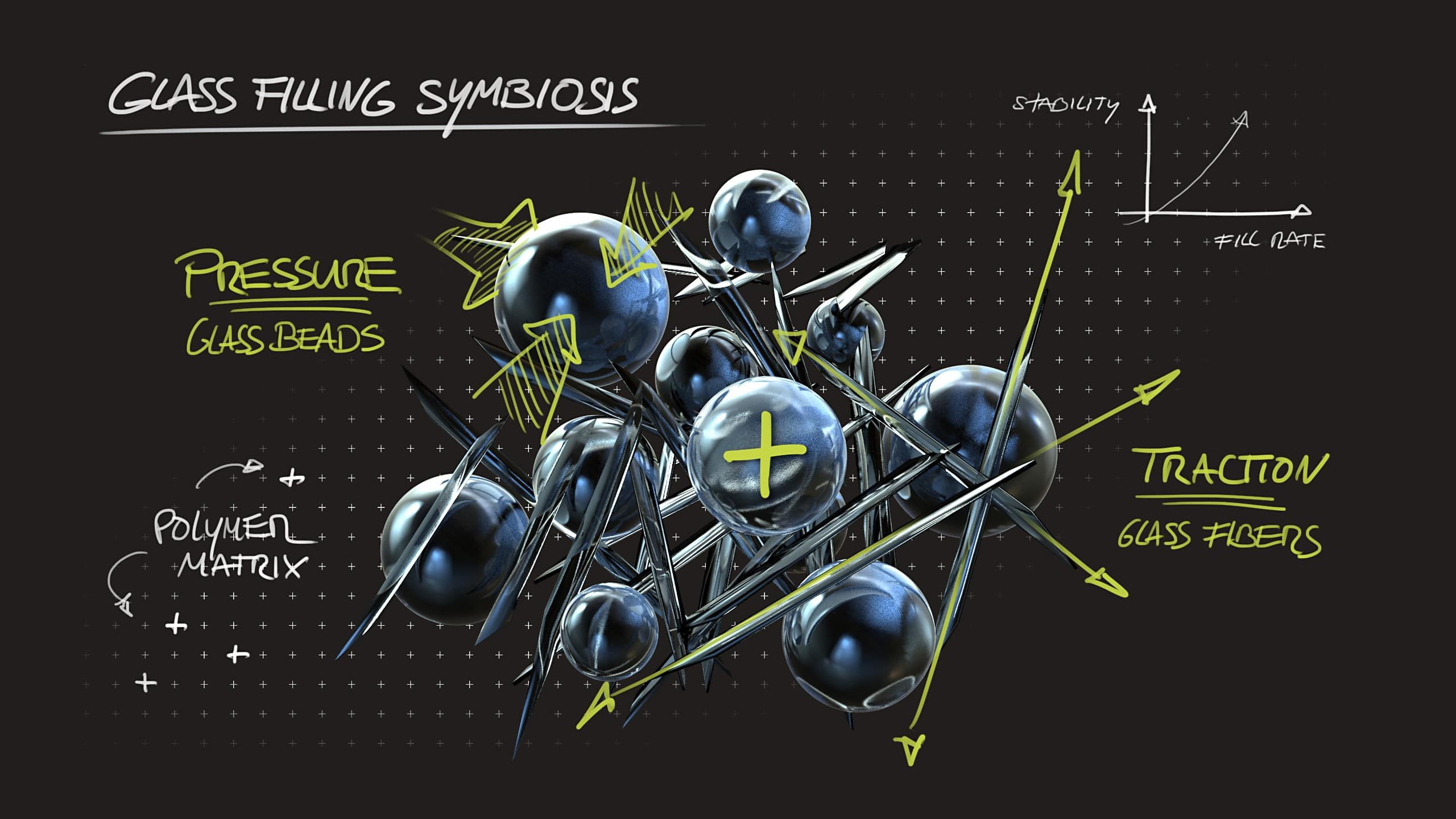 Hybrid Combinations to Reduce Warpage
Hybrid combinations of glass-fibre and glass-bead reinforcements in particular combine greater rigidity of the plastic compound with a reduced tendency to warp. Injection moulding materials also benefit from less warpage, as well as reduced shrinkage, the prevention of sink marks and shorter cycle times. When used in technical components, automotive parts, and 3D printed materials, this is particularly essential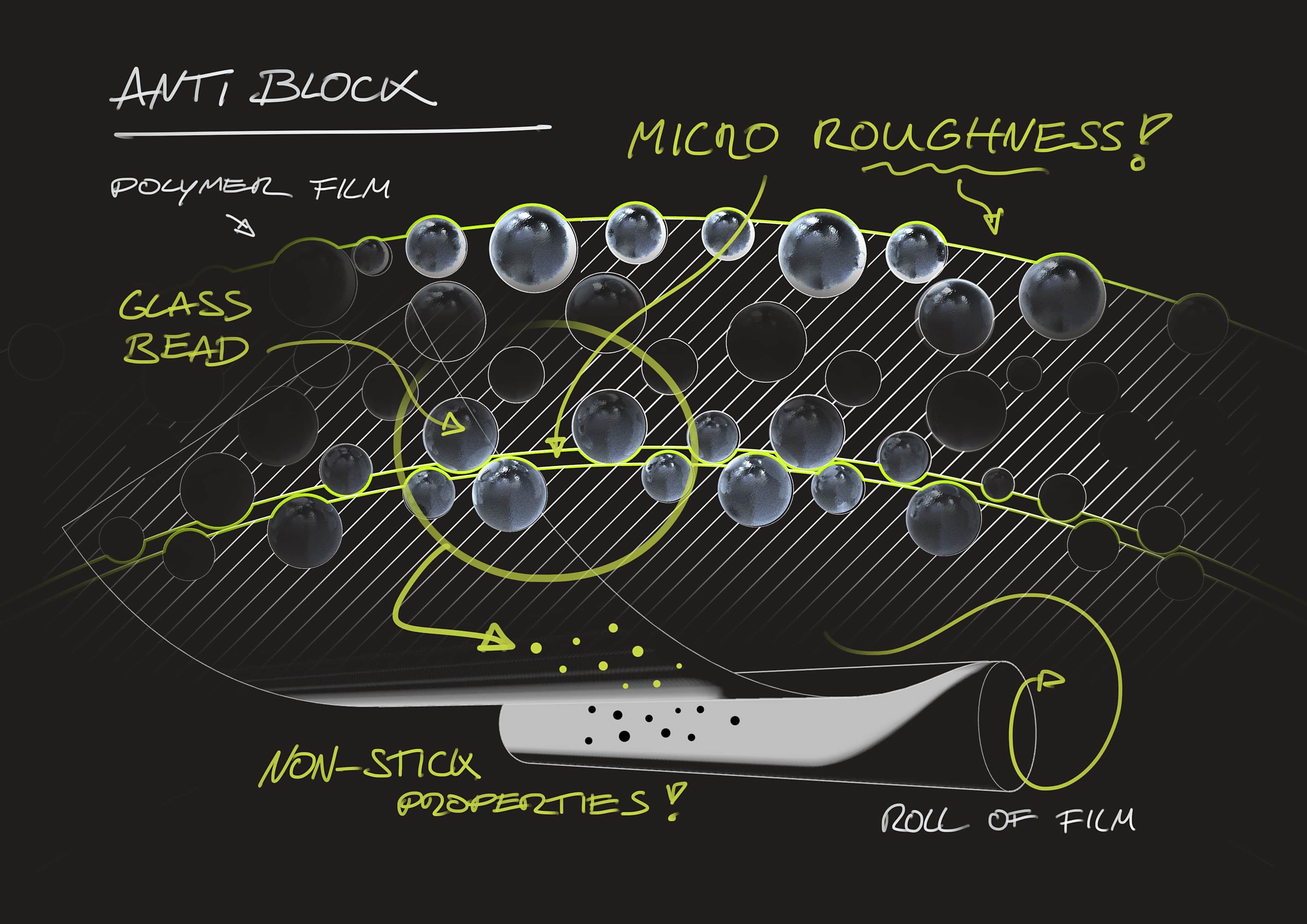 Glass Filler Beads as Anti-Blocking Agents
Films, especially polyolefin films, tend to stick together or adhere to metal surfaces. Anti-blocking agents reduce this effect, enhance slip characteristics and improve winding behaviour – making this another ideal area of application for SWARCOFORCE glass filler beads.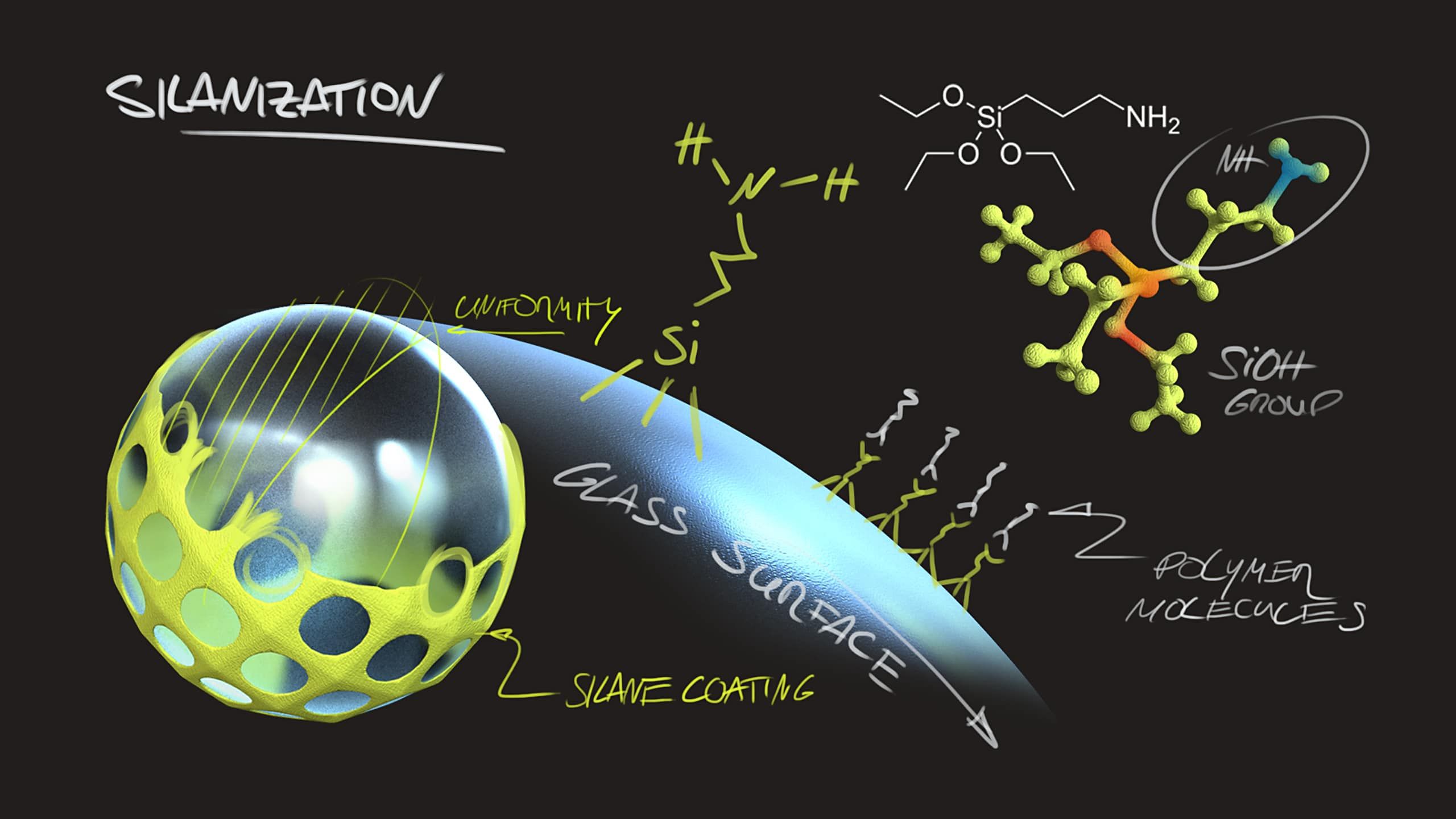 Silanization of Glass Filler Beads
SWARCOFORCE and SWARCOFORCE REFLEX glass filler beads can be customized with a broad range of coatings. This defines the interaction between the glass and the matrix material used. Furthermore, SWARCOFORCE glass filler beads can be coated with silane, adapting them precisely to the plastic in question. Glass filler beads modified in this way make it possible to considerably improve the final properties of the plastic.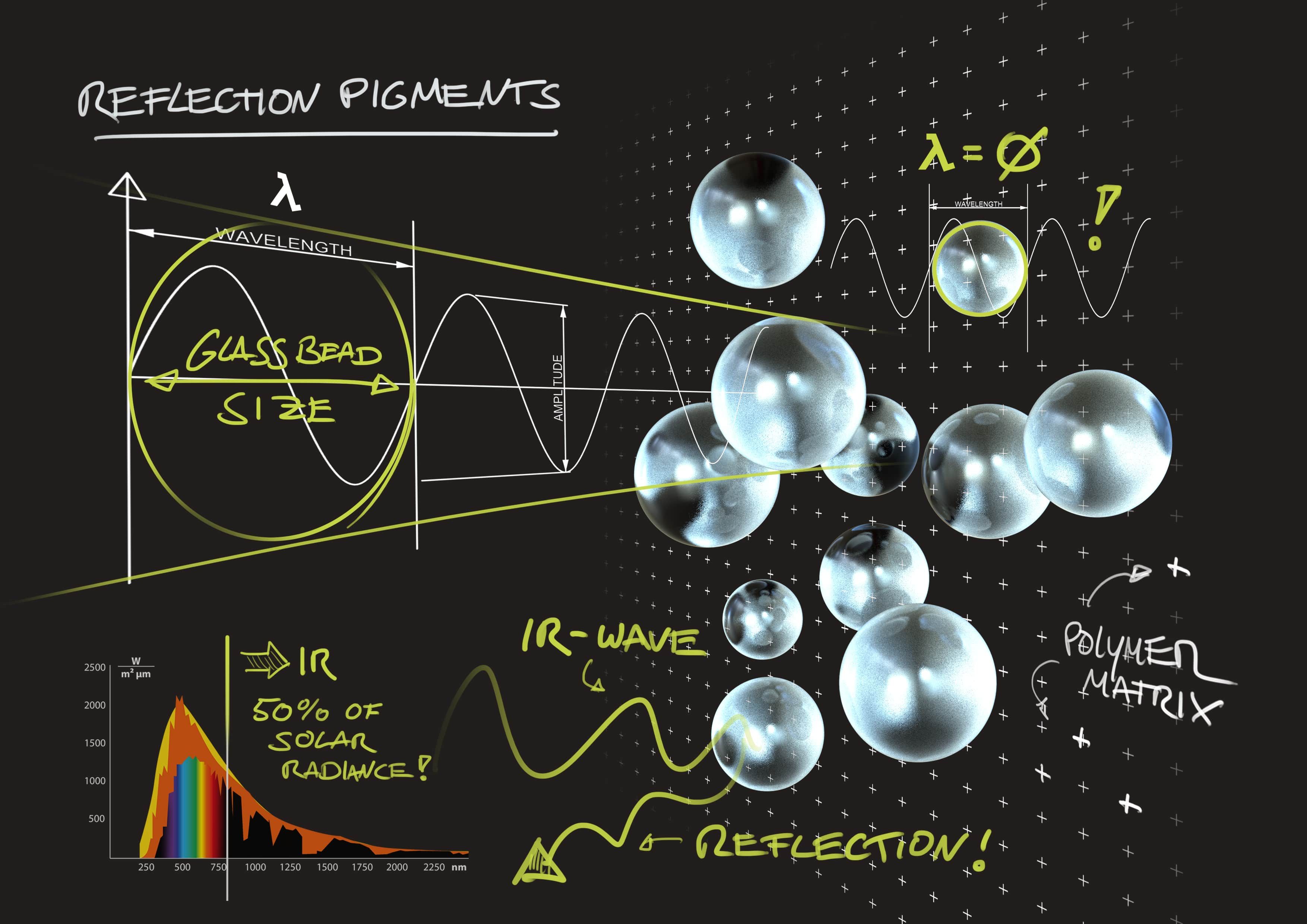 Optical properties
Glass filler beads with a high refractive index are ideal for use in plastic films and multi-wall sheets, making this a perfect area of application for SWARCOFORCE REFLEX. The glass filler beads prevent overheating during the day and reduce heat loss at night, which is ideal for greenhouses, for example, or other areas protected from the sun. Furthermore, by scattering the light, glass filler beads can create diffuse light conditions while hardly lowering transparency.
Tailor-made solutions for customer needs
SWARCO Indusferica is the competent partner for individual solutions in the industrial application of micro glass beads as filler. Particle size distribution, silanization characteristics and filler content influence the properties of the final product. By precisely studying these ratios and their effects, products can be optimized and further developed in a targeted manner. Many different particle sizes are available. The production process ensures tight screening curves. On request, screening curves are also possible according to individual customer requirements; these are adapted exactly to the customer's needs.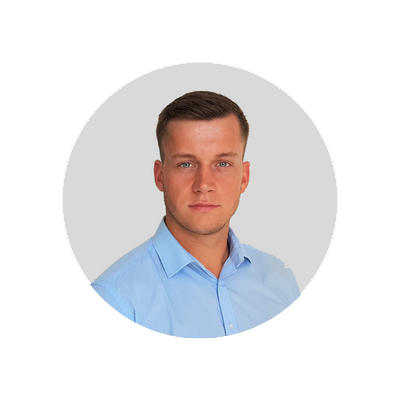 Contact us
We strive to provide our customers with tailor-made solutions in order to meet their individual needs.
Andreas Peham
Business Development