Wig-Wag Signal
Stop Signal to Call Attention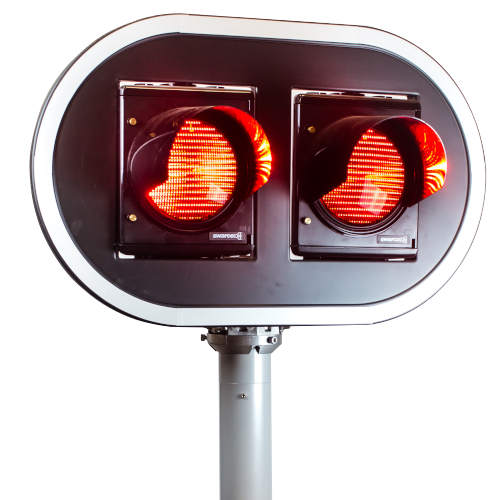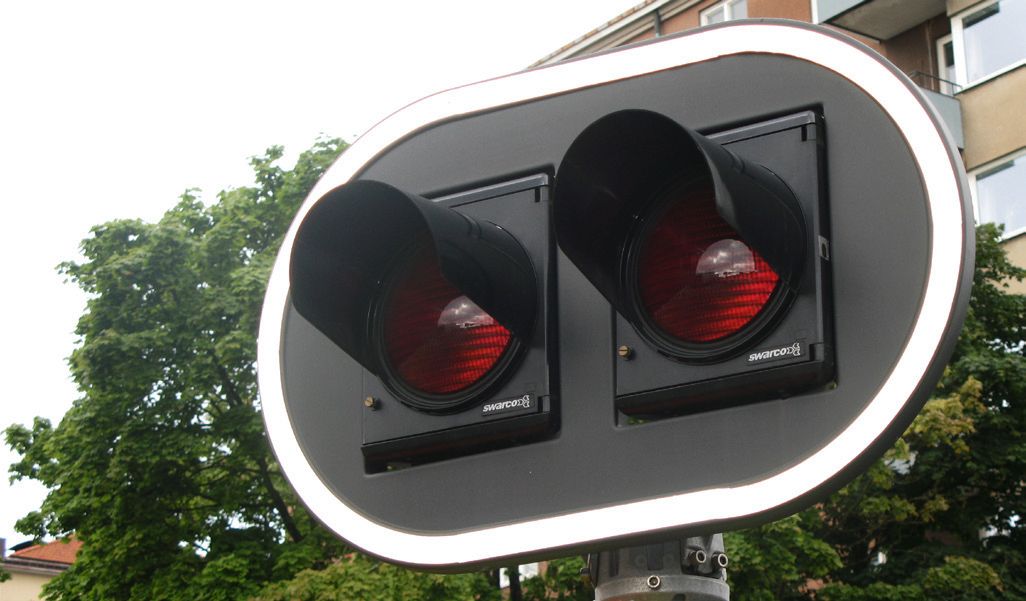 SWARCO's Wig-Wag signal is a standardised set of traffic signal equipment for a variety of applications, including emergency signaling at rescue stations, folding bridges, highway tunnels, sluices, and tram transitions.

SWARCO's Wig-Wag signal is designed to meet the requirements of road owners and transport authorities regarding visibility, dimensions, heights, choice of material and environmental requirements. The signal is equipped with FUTURLED-6 LED modules, which are Sweden's most common LED modules for traffic signals. FUTURLED-6 is completely maintenance-free and has a very long life cycle, resulting in low maintenance costs and high reliability, combined with optimum optical properties for increased road safety.


Typical applications:
Traffic lights on highways, bridges and tunnels

A

ccess control for office complexes

Maritime applications, bridges, sluices, etc

Traffic management at rescue and

fire stations

Aerodrome applications, helicopter landing sites

Tram signalling
Meets highest optical standards according to SS-EN 12368
Maintenance-free,
no lights to change
Suitable for Nordic
climates
Red or yellow light
Robust and proven design
Highest optical standard according to SS-EN 12368
LED technology with very long life cycle
Maintenance-free
Standard dimensions for poles and fittings
Simple connection – phase and zero
Suitable for Nordic climate
Material
UV-resistant polycarbonate
Diameter
210 mm
LED-module
Futurled 6
(see separate product sheet)
Protection

IP 54, LED unit: IP 65

Power
ca 5 W
Backplate size
955*600 mm (b*h)
Pole material
Galvanized steel or aluminum
Pole length
2600 mm (=standard)
Optical properties acc. to EN12368

Phantom class 5

>200 cd, B2/1, W

Temperature range

enl SS-EN 12368 Class A, B, C (-40˚-+60˚)

Supply voltage
230V
Mounting
1. Mount brackets against top bracket as shown.
2. Mount the signal housing on the brackets.
3. Attach the backplate to the signal housing with self-drilling screw
4. Snap on shades
5. Mount the signal on the signal pole


Connection
The LEDs are connected as a regular lamp, i.e. one phase and one zero to each LED device. Grounding is not necessary, as the LED unit is double insulated. The cabling is connected to the signal pole terminal block.


Control

For simpler applications, we recommend our flash relay, which has an adjustable flash time and is activated by an external signal, for example, a push button. For more advanced applications, e.g. where monitoring is required, we recommend our controller device ITC-2.