ITC-3 TRAFFIC CONTROLLER
Traffic Controllers For The Future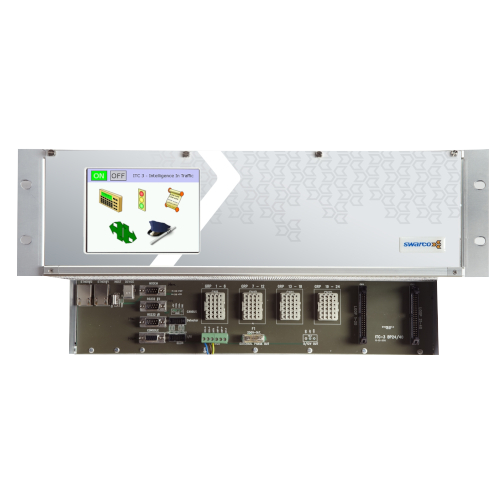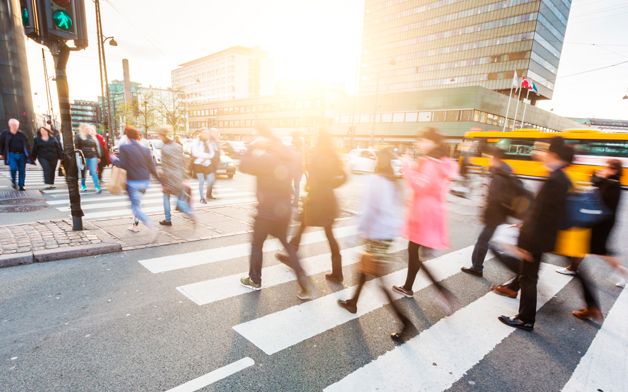 With the new ITC-3, you will get a traffic controller that is built for the future. Many of the old components are replaced with more sustainable parts. This increases product lifetime, compatibility, and makes it easier to connect between units.
SWARCO's ITC-3 is the central part of an intersection with traffic lights. It consists of a cabinet with an ITC controller inside, handling the traffic control. It may be connected to OMNIA for supervision and management.
There are multiple options for adding useful functions to the installation, like detection and traffic engineering tools, which will have benefits like better traffic flow and less queueing and waiting time for the drivers and pedestrians.
Benefits
Full scalability, from small stand alone intersections to larger complex systems for smart cities.
Control traffic signal systems to ensure the most optimal conditions for traffic in intersections.
Easy and powerful traffic planning, with ITC-PC.
Adaptive local control. Let the intersection optimise your traffic flow.
Coordination with other controllers.
SMART CORRIDOR allows you to easily set up a dynamic green wave.
Connect your ITC controllers to the web based supervision/management system OMNIA.
Connect your ITC controllers to a cloud-based traffic light priority solution SMART PRIORITY.
SOFTWARE FUNCTIONS

The ITC-3 controller is designed for serviceability and flexibility, and is thus highly configurable. The ITC-3 controller can easily be expanded with external modules, and supports daisy-chaining of up to 4 racks

ITC-3 RAC 24/40: 19" rack model, max 24 signal groups and 40 loop detector inputs

ITC-3 RAC 6/16: 11" rack model, max 6 signal groups and 16 loop detector input

The main units of ITC-3 controller are:

Front panel with display and programming facilities

CPU card with an ARM CPU running LINUX, and two safety processors

Signal group cards with integrated safety processor, 3 signal groups per card (max 8 cards)

Detector cards for inductive loops, 8 loop inputs per card (max 5 cards)

Modem with GPS, I/O card, 4 input and output ports (max 1 card. Combined option available)

Power supply

Backplane, providing a variety of interfaces for internal and external equipment




Certifications:

The ITC-3 controller has been tested, and certified to meet the following European electrical and safety standards:




EN 12675:2000 Traffic signal controller, functional safety requirements
EN 50293:2012 Road traffic signal systems, electromagnetic compatibility
EN 50556:2011 Road traffic signal systems
EN 60950-1:2006 Information technology systems, safety

Safety:

The ITC-3 traffic signal controller is designed for controlling traffic signals with maximum safety under all possible conditions. To ensure safe operation a number of safety functions have been implemented.

Software verification with checksum tests

Program operation with watchdog monitoring

Data storage in non-volatile memory and password protected

Battery backed up real time clock

Supply voltage monitoring

Independent green conflict supervision

Signal output current and voltage supervision

Design with two redundant safety processors according to EN61508 SIL 3