SWARCO Smart Green
Great efficiency. Little expense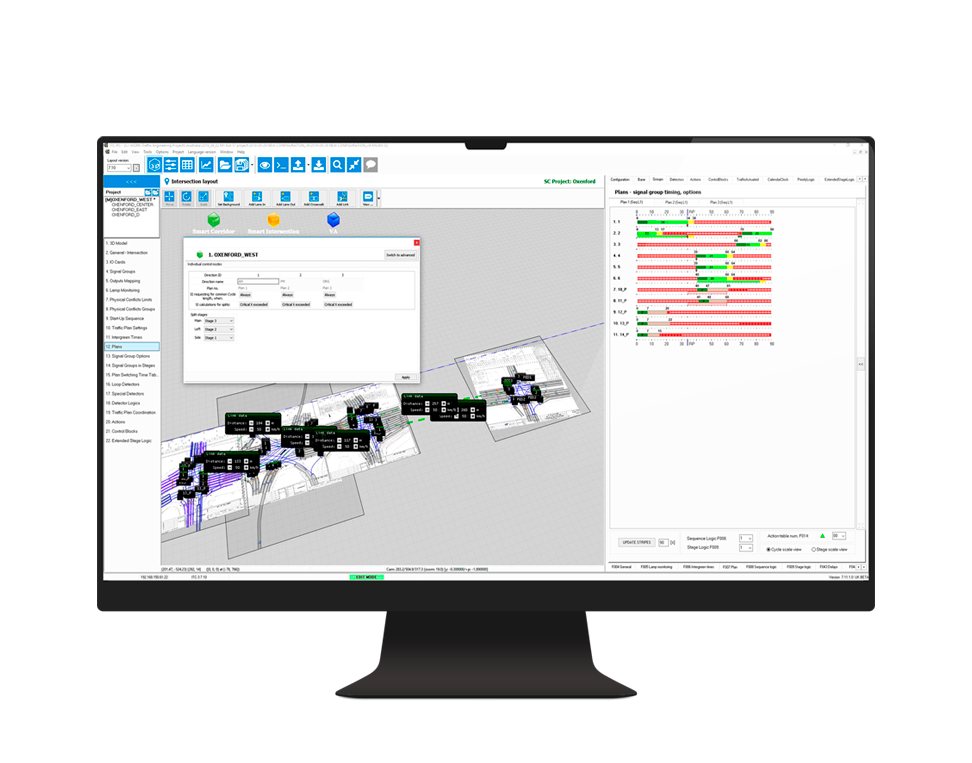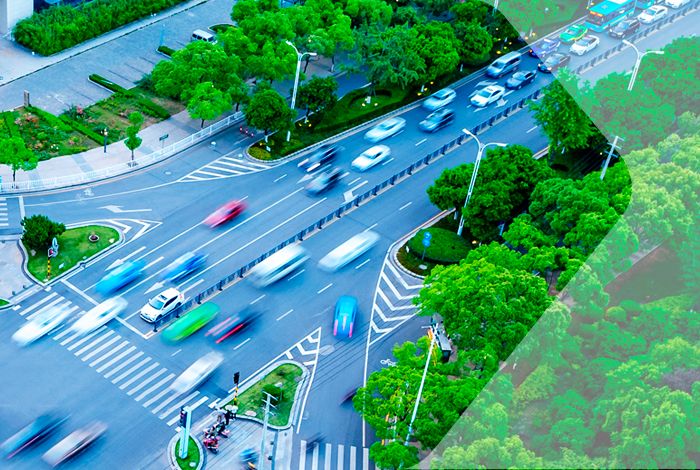 Make your
intersections smarter
Traffic management is an essential part of modern mobility by contributing to a more effective use of the existing network, creating a safer, quicker and more environmental journey for the travelers. Smart Green is our line of traffic
management solutions installed and operated on a local level.
The solutions include a range of great features for planning, managing and optimizing intersections and traffic flow in your city - all managed directly in the intersection.
Smart Green Solutions which provide you with complete flexibility and the possibility to adapt the traffic for the citizens on a local level. Using advanced sensor technology, edge
computing and advanced traffic algorithms, we make it possible to predict and adapt to changing scenarios and optimize cycle and split times in the daily traffic.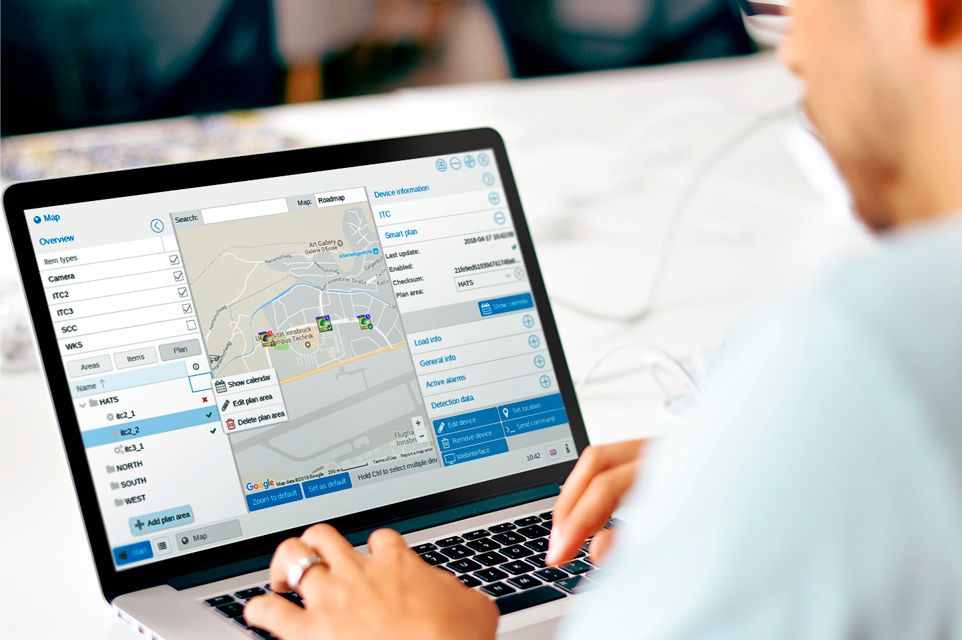 Tailor-made solutions for every need
We can offer the right solution for any challenge that you may be facing, no matter if it is for larger cities, small municipalities or highway systems. With the experienced team of SWARCO engineers and our efficient line of tools and hardware, we can
create tailor-made solutions for congested areas and take control of traffic the better way, every day.
Key benefits

BUILT FOR THE FUTURE
Take full advantage of emerging
technologies for optimal control
of traffic in your city

REDUCING INVIRONMENTAL IMPACT
When traffic lights are all coordinated
responsively to requests, the risk
for traffic jams can be minimized -
reducing air pollution and traffic congestion
by more than 30%

FULL FLEXIBILITY
From a single intersection up to
large number of complex
intersections. With our experienced team of
engineers we can offer a tailor-made
solution which suits your needs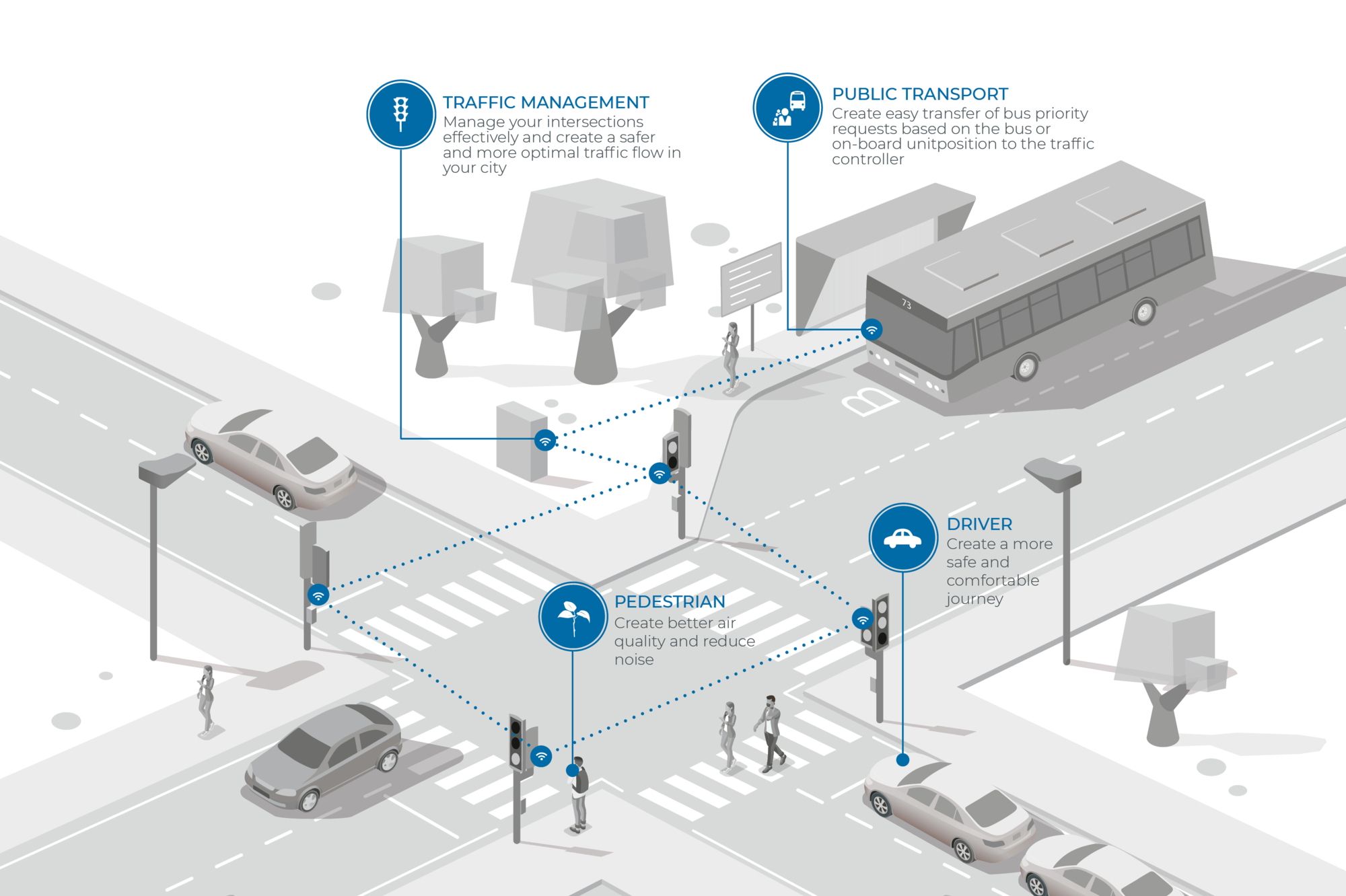 More effective use of existing infrastructure
Modern traffic management solutions create the possibility to improve existing
infrastructure instead of building new roads. This helps reduce your costs.
Create a smoother traffic flow
Plan and evaluate your traffic and make decisions based on facts rather than theories!
Reduce congestion & pollution
Meet your city's environmental goals by adapting the traffic for the citizens - reducing traffic congestion and air pollution.
Improve traffic safety
Improve traffic safety by planning, managing and optimizing intersections and traffic flow in your city.