SWARCO MyCity
YOUR MODULAR URBAN TRAFFIC MANAGEMENT SYSTEM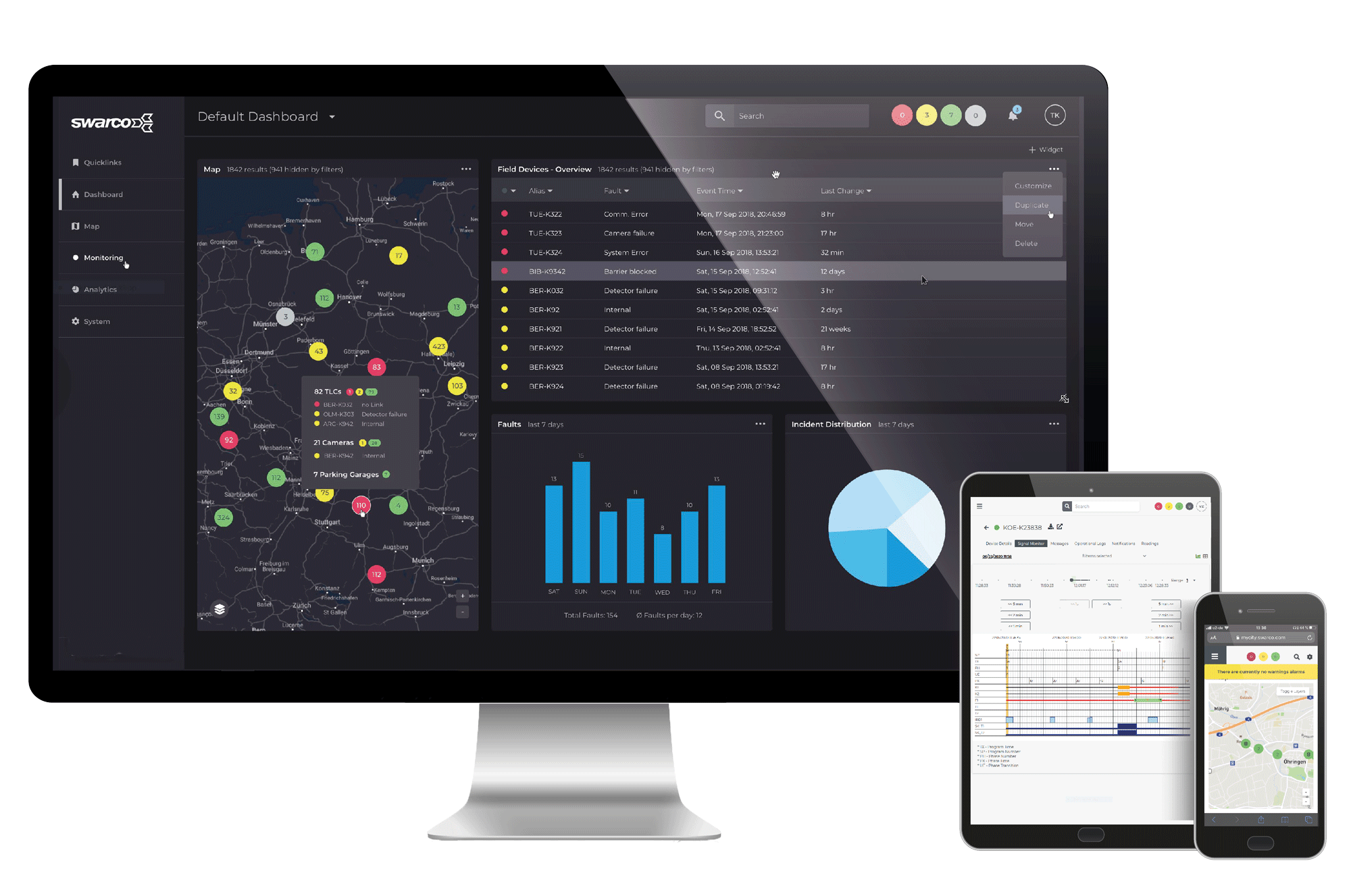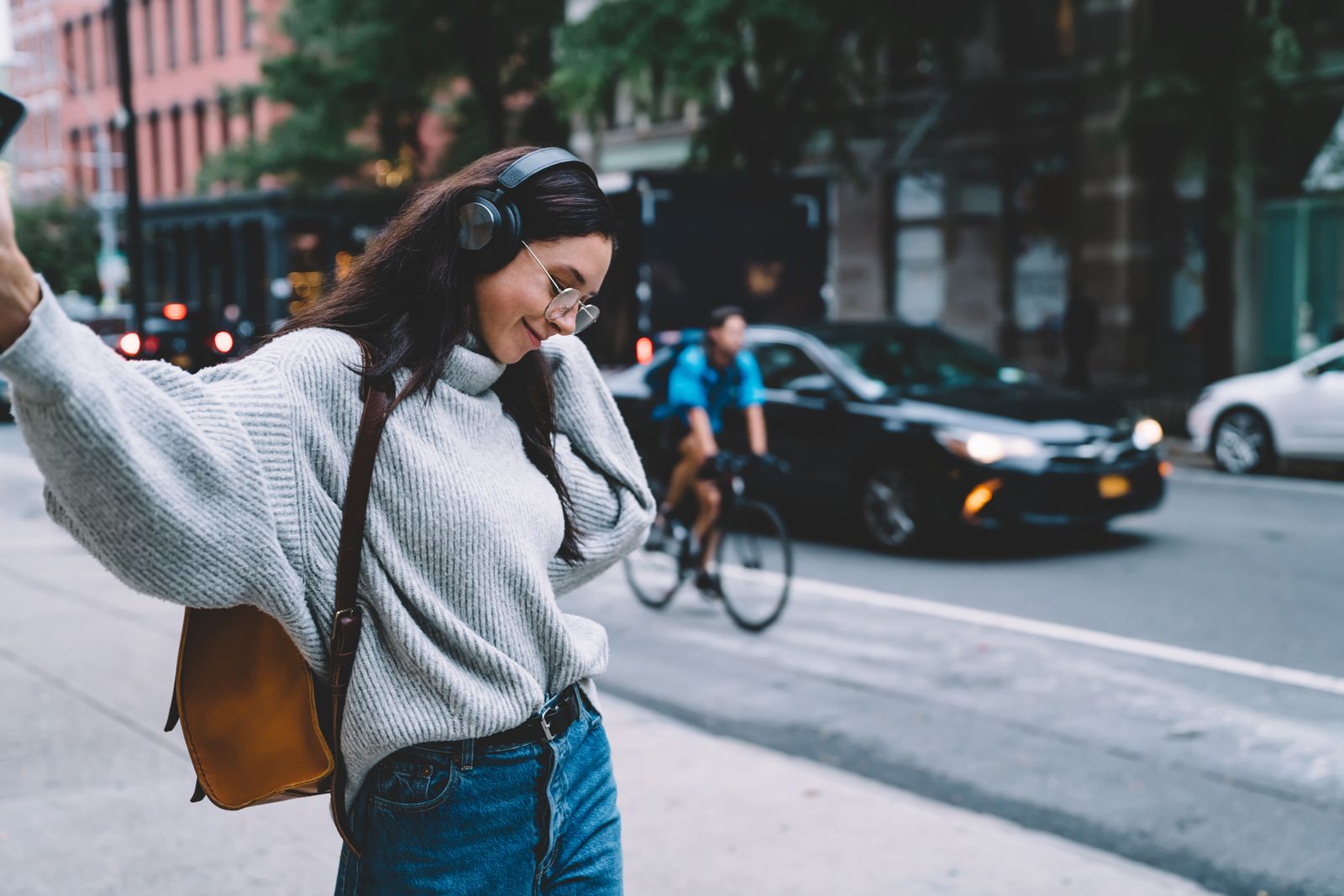 MyCity is SWARCOs' new modular Traffic Management Platform for whole cities, no matter the size. This continuously growing platform allows you to work from a single sign-on system, with various user rights and lets you add new features at any time. Start small and add required functionalities when needed to improve your city traffic flow and safety. Reduce service costs and manage your city in the better way.
Available on-premise or as a Cloud-Based solution operated by SWARCO 24/7.


CORE FUNCTIONS
Single sign-on, customized dashboard, user and device management, map-, list- and grid-view are just some of the many tools you get with the MyCity platform.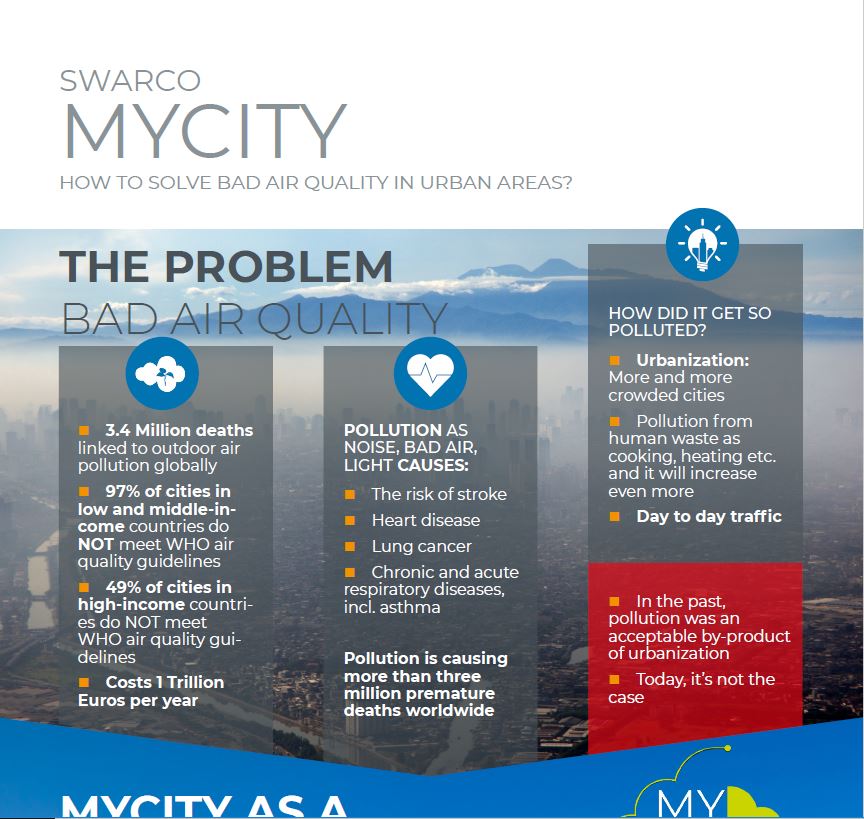 MyCity Solution
HOW TO SOLVE BAD AIR QUALITY IN URBAN AREAS?
Bad air quality in urban areas is a known problem worldwide. Many cities don't meet WHO air quality guidelines and outdoor air pollution is linked to 3.4 million death cases every year. SWARCO MyCity has a solution to reduce bad air quality caused by traffic.
MyCity Automate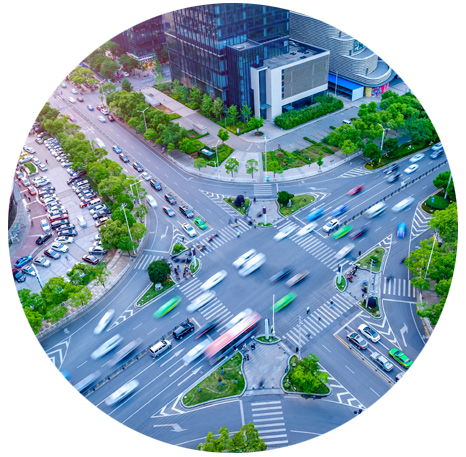 With adaptive and responsive traffic management control functions, you are now able to make more complex program selections. Use new data sources such as floating car data or environmental data for responsive traffic management.
MyCity Engineering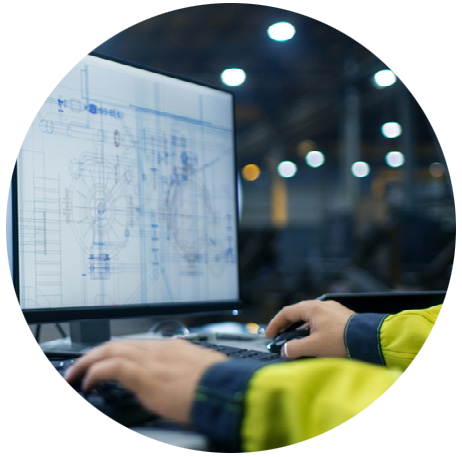 Create mobility strategies for future-oriented cities. Modern engineering tools and reliable data help you plan traffic and implement the right concepts for your urban environment.
MyCity Connect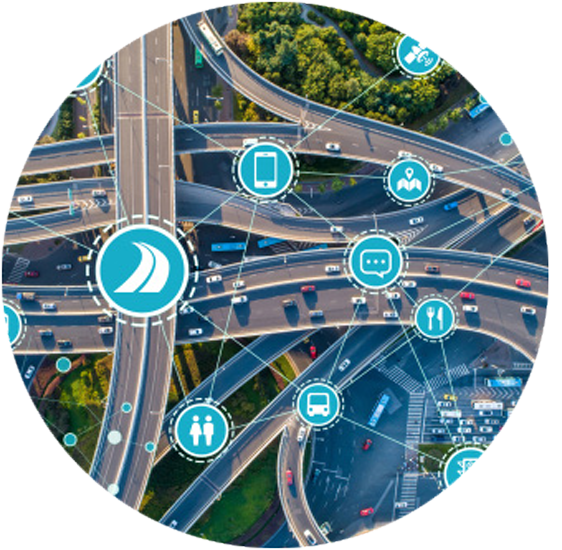 Connect infrastructure and vehicles to improve traffic flow, reduce congestion and prepare your city for digitalization. Prioritize public transport, cyclists or emergency vehicles to create a more environmentally friendly and
secure city.
Main benefits

FUTURE-READY
Micro-service based technology built
on a brand-new platform allowing an
on-premise hosting or a cloud-based
solution operated by SWARCO 24/7.

OPEN
An open platform allowing the
integration of infrastructure components
such as traffic signals, parking devices,
VMS and more, from SWARCO or other
partners.

SCALABLE
A growing platform built in a modern
and scalable way, lets you add new
features at any time. Project and
customer-specific requirements can
be implemented.
Make best use of existing infrastructure
Modern planning tools and cloud-based solutions create the possibility to improve existing
infrastructure instead of building more roads. This helps reduce your costs.
Improve traffic information & create a Smoother traffic flow
Plan and evaluate your traffic and make decisions based on facts rather than theories!
Reduce congestion & pollution
Meet your city's environmental goals by reducing traffic congestion and prioritizing public transport and/or cyclists!
Improve traffic safety
Improve traffic safety by using surveillance, well-functioning equipment and modern tools such as emergency vehicle priority!
---
Become a Lighthouse Customer or a Strategic Partner!
Position your challenges & strategic objectives and co-create the holistic mobility solution.
Join a forward-thinking community of like-minded and enjoy early-access to the latest innovation in Mobility Management.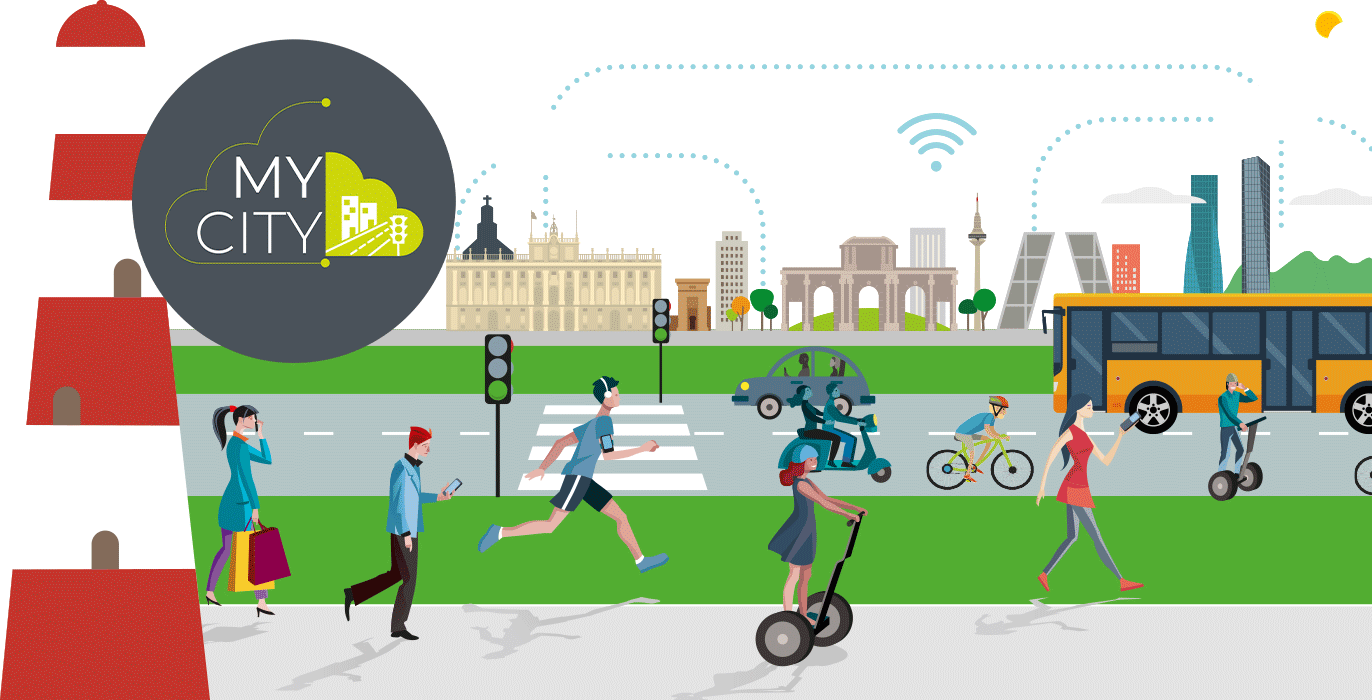 Monitoring

Device Message and Data Collection​
TLC Monitoring​
VMS Monitoring​
Camera Monitoring​
Fault Management​
Alarm Notifications​
Notification Calendar​
Preventive Maintenance​

Control

Intersection Maps​
Command Hierarchies​
Manual Program Switch​
Scheduled Commands​
Workflow Management​
Roadworks Management​
Local Traffic Control Validation​
Interurban Features​

Guide

Sign Control​ (integration of SWARCO Zephyr)

Timetabled operation
Location pinpoint
Fault monitoring
Set free text messages and Pictograms
Schedule messages
Message Control
Statistical data

Parking Guidance System




Data & Analytics

Signal Plan Diagram​
Configurable Tables & Table Data Exports​
Time/Space (Green Wave) Diagram ​
Quality Metrics / ​
Traffic Engineering​
Data Warehouse​
Performance Metrics​
Real-Time Data ​
Integration & Display​
Data Analytics Platform​

Automate

Responsive Single Intersection​
Responsive Corridor Program Selection ​
Adaptive Value Adjustments​
Complex Program Selections​
Complex Network Traffic Control ​
New Data Sources Based Traffic Control​
Adaptive Network Traffic Control​
Strategy Manager​
VISSIM Integration​

Engineering

Intersection Editor​
Intersection Configuration​
Coordination Calculation​
PT Priority Planning​
Emergency Priority Planning​
Inter-Green Time Calculation​
VISSIM Import​
Traffic Control Local​
NTCIP Timing Plan Editor​
Full TMS & TE Integration​
Local Traffic Control (SPOT)​
Traffic Simulation (Micro)​
Traffic Simulation (Macro)​

Connect

V2X Data Broker​
Datex2​
OCIT-C​

Device Integration

OCIT-O​
STCIP​
NTCIP TLC​
NTCIP VMS​
ONVIF Cameras​
Actros Connect​

Core Functions

Single Sign-On
Dashboards​
User Management​
Device Management​
Permission Management​
System & Feature Configuration​
Map​
Data Privacy & Security​
Multi Tenancy​
UI Framework & Multi-Screen Support​
Service Discovery & API Gateway​
Core Messaging​
Audit & Admin Logs​
Universal Search & Filters​