KSR
Public Transport Priority System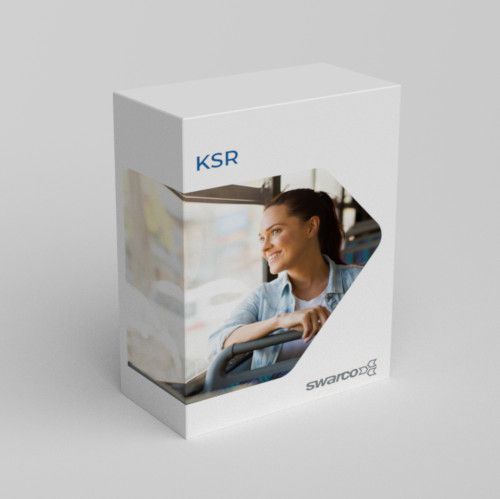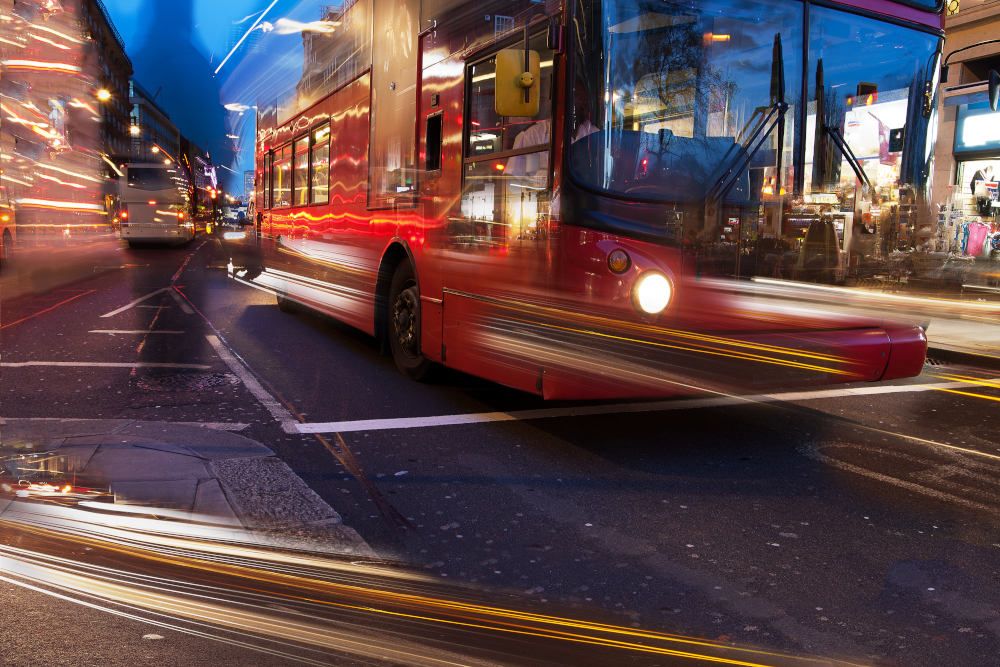 When you choose KSR you receive the top-of-the-art Public Transport System on the market.
Short transportation times are an important incentive for citizens to switch to buses and trains. For operators, a faster and smoother public transport system means significant savings in operational costs. At the same time, a well-developed bus and train network is assured for a sustainable improvement in the level of pollution in the cities.

The public transport acceleration system KSR is designed for all customary, radio-data based traffic light systems.

INFRARED RADIO BEACON PRINCIPLE:
For local synchronization, an infrared location beacon is used in the approach area for a crossing. When the public transport vehicle enters the area, the reporting points required for requesting the traffic light system are transferred from the beacon to the vehicle. By means of radio messaging, the vehicle now sends the corresponding information at the respective reporting points to the traffic light system.

AUTOMATIC VEHICLE PROCESS:
All routes and reporting points are stored in the vehicle's onboard computer. The position is determined by means of an odometer and the logical location synchronization at the bus stops. The traffic light requests are transferred from the onboard computer and stored.

D-GPS (Differential Global Positioning System):
The physical location of the vehicle occurs by means of a satellite-based positioning system. When the corresponding coordinates are reached, the data messages for controlling the traffic light system are sent to the control unit.
Technical Details
KSR DF MODEM:

Transfer method

simplex (optional half duplex)

Transfer rate

switchable 1,200 bit/s or 2,400 bit/s

Modulation method

FFSK (as per VdV)

Modulation frequency for logical "one"

1,200 Hz for 1,200 bit/s and 2,400 bit/s

Modulation frequency for logical "zero"

1,800 Hz for 1,200 bit/s; 2,400 Hz for 2,400 bit/s

Data interface to KSR CPU

CAN-Bus

Power consumption

20 W typical

Message and protocol storage

8,000 entries minimum

SUPPLY VOLTAGE:

Power supply

primary pulsed switching supply

Dimensions

3 height units, 8 depth units

Voltages

+24 V, total power: 60 W

MECHANICAL CONSTRUCTION:

Mechanical design

19" rack components, 3 height units

Width

depending on expansion level, starting with 42 depth units

Operating temperature range

-20°C to +70°C (ambient)

BASE VERSION KSR (MINIMUM EXPANSION LEVEL):

Serial:

1 power supply, 1 master backplane (CPU), 1 slave backplane (radio-data modem)

Parallel:

1 power supply, 1 master backplane (CPU), 1 slave backplane (radio-data modem), 1 I/O 64

Extendible through side-by-side slave backplanes

KSR CPU:

AMD Elan 520

133 MHz

CompactFlash Card optional

8 MB to 1 GB

EPROM capacity optional

256 kByte

Data security

GoldCap on board for RAM and RTC

Watchdog

INTERFACES:

Serial interfaces

6 x RS 232, optionally RS 422, RS 485, 20 mA

Parallel Input / Output:

Parallel inputs/outputs

192 channels

Inputs

optocoupler isolated

Outputs

optocoupler isolated

Normal operation

Status display of inputs/outputs by LEDs, component status display