PARKING GUIDANCE SYSTEM
Dynamic, Flexible & Effective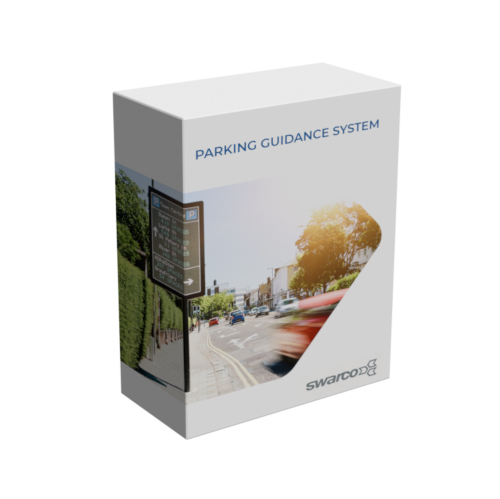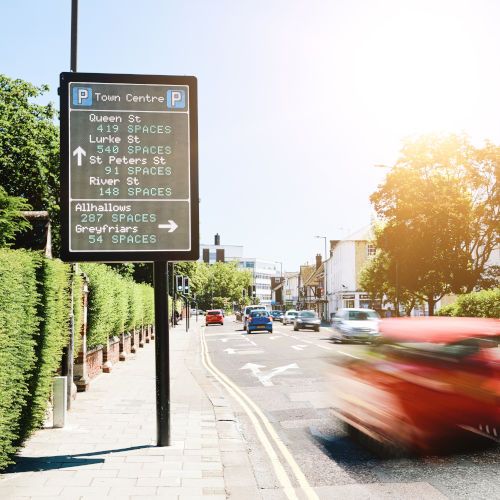 The increasing search traffic for parking in the downtown area of cities leads to congestion on the access roads as well as noise and environmental pollution. Research has shown that up to one third of motorists in the inner city area are looking for parking spaces. In this case, local drivers usually navigate to the car park closest to the city center; only slightly further away parking areas are literally ignored. A dynamic parking guidance system can help here. Through targeted information on the location and number of free parking spaces, it leads the road users without detours to the next free parking space.

The scarce parking space in inner cities with constantly growing individual traffic thus requires innovative solutions to reduce the parking search traffic and for the optimal management of existing parking spaces.
Dynamic parking guidance systems:
Reduction of the parking search traffic
Reduction of the environmental impact
More equal utilization of the available parking space capacities in the cities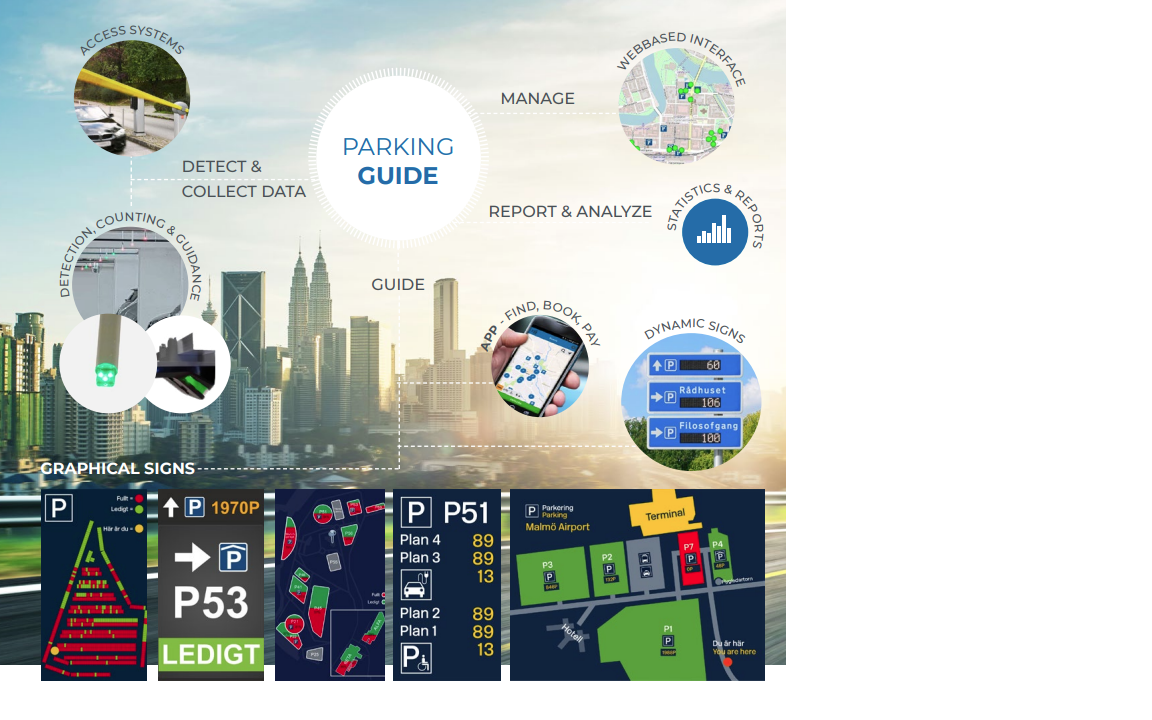 Benefits
• Multilingual user interface
• Free configurable system (modular and customer-specific)
• Full graphical user interface based on current web browsers technologies
• Integration of systems for single parking detection in car parks and in the streets
• Interfaces to parking garage locking systems of the manufacturers Skidata, S & B, Designa, etc.
• Customer-specific signage
• Detailed reporting and statistics tool
• Integration of backend software for Charging Station Management
• Cost-neutral smartphone app for parking and E-Mobility services find, navigate and pay
• Integration of V2X infrastructure possible
The heart of your parking space management is the central parking guidance controller. SWARCO offers software modules for all applications either as an on-premise installation or as a cloud service - from the configuration of the parking ticket machines and parking data detection systems via the control of parking guidance systems and parking apps to the single parking detection of several thousand parking spaces. The modular design also offers the right solution for you. A unified "look and feel" within our SWARCO system platform (CIP) allows you to intuitively operate and monitor all system components.