EUROTAC
Tactile Marking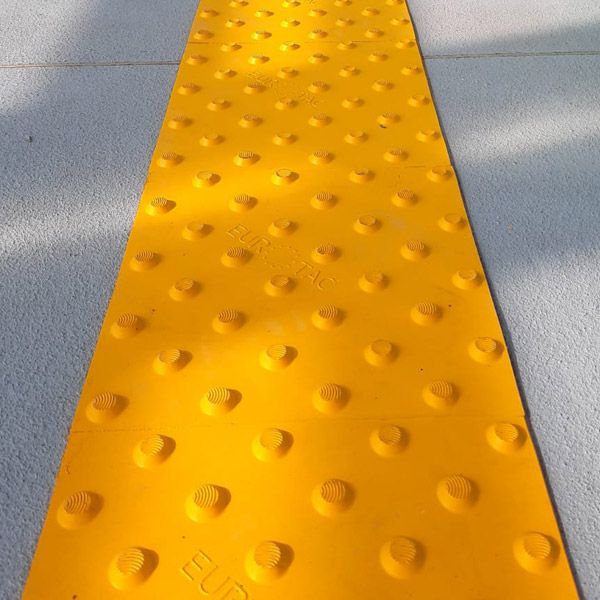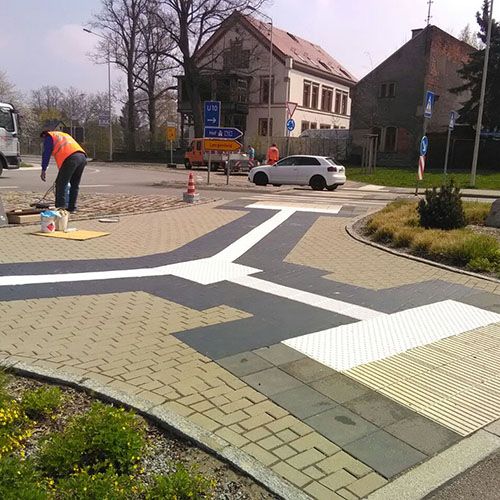 EUROTAC are tactile markings used for the guidance of visually handicapped pedestrians represented by plates with conical domes and trapezoidal ribs profiles.
The product is flexible and easy to apply, resistant to ice, snow, liquids (saline solutions, fuels, lubricants, oils, water), UV and is high durable due to the profiled surface.
EUROTAC can be applied both outdoor and indoor on concrete and asphalt surfaces and is suitable for access passages, bus stops, railway platforms, railway passages, stairs and ramps.