SW3224 DETECTOR
Classification Detector DIN-Rail Mounting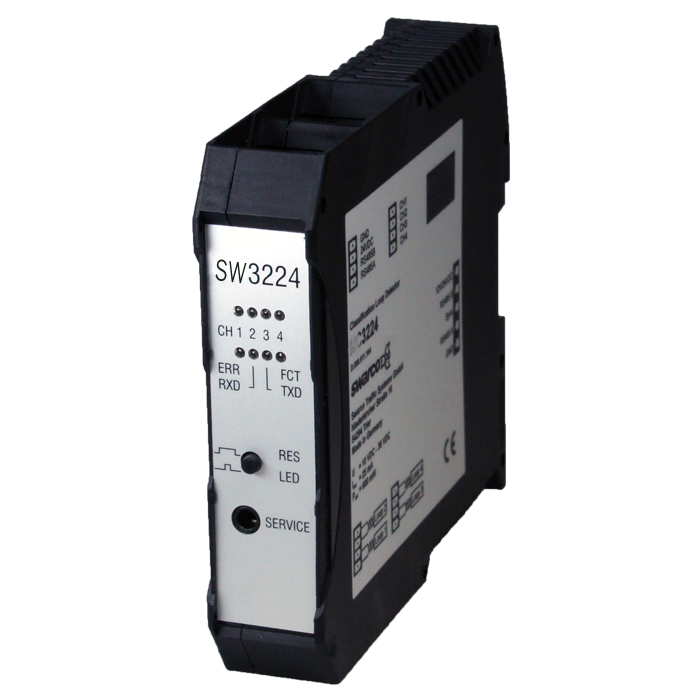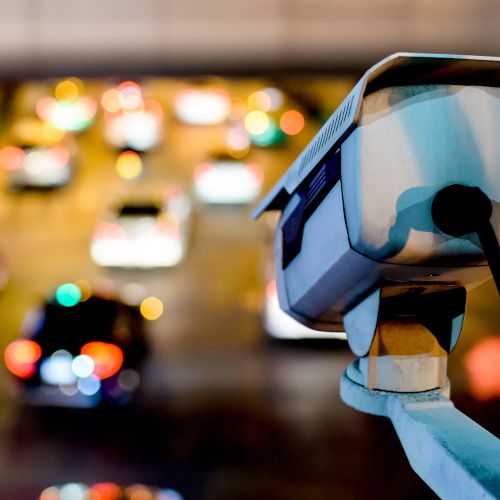 The SW3224 loop detector was specifically designed for vehicle detection with classification and speed measurement for traffic data acquisition and traffic management. The detector is designed for DIN-rail mount and includes a complete overvoltage protection module for the inductive loops.
The SW3224 offers the features and outstanding characteristics of the SWARCO TRAFFIC SYSTEMS classification detectors in 19" technology now also in a device for DIN-rail mounting. Developed on the basis of the proven and certified MC2224 / CD9234, it includes a complete surge protection module. This integration minimizes the wiring and reduces the space requirement considerably.
The SW3224 classifies the vehicles in ASTRA*-SWISS classes (SWISS 10, SSVZ or car-similar/HGV-similar vehicles). When ASTRA-SWISS loops are used, the classification meets the accuracies required by the ASTRA and is not influenced by e.g. weather conditions.
On activation of the directional logic, reports of wrong way drivers can be generated. The vehicle type is determined by means of passing-curves which have characteristic features depending on the different classes and the loop types used.
———————————————
* ASTRA: Swiss federal roads office
Via the RS485 bus single-vehicle data is transferred to a controller, which takes over further data aggregation acc. to ASTRA specification. The detector automatically adjusts itself to the attached loop/feed-cable combination. Variations in temperature have no influence on data acquisition.
The measuring systems are permanently checked for short or open loops, only when a definite malfunction is detected, systems are put into a failure condition. If one loop of a double-loop system is disturbed, the remaining loop supplies further data on time of occupancy, time gap and a classification of car-similar and HGV-similar vehicles. Speeds and vehicle lengths cannot be determined.
Short measuring intervals and a new procedure for speed measurement provide for the high accuracy of the measured data and the high detection speed, according to the requirements of the Swiss federal roads office.
The LoopMaster operating program, which is available free of charge, offers extensive loop and detector analysis functions. The trend-setting customizing allows an individual configuration and setting of operating elements and functions.
The detector can provide the following single-vehicle data via the RS485 interface, depending on the classification version:

Benefits
Astra-SWISS
Classification
Easy and Space-
Saving Integration
Acquisition of traffic data in accordance with ASTRA for two lanes with speed and length measurement, detection of direction and wrong way drivers with double loop systems, occupancy rate in connection with a controller
Serial data transfer via interface
4 Open collector switching outputs for detection signals or optional functions
Switching signals depending on vehicle class and/or vehicle speed for the direct control of a VMS with parameterizable blinking frequency and number of light impulses (special version)
Single-loop version for traffic data acquisition and vehicle classification with single loops**

for 4 lanes (special version)
Maintenance-free
Low power consumption
Highly-reliable data acquisition, absolutely independent of climatic conditions and insensitive to interferences
Automatic alignment, regulation of temperature fluctuations and non-volatile storage of all operating data
Easy and space-saving integration due to DIN rail mounting
TBUS system: bus system integrated in DIN rail for power supply, RS485 interface and detector synchronization
Fully integrated overvoltage protection for inductive loops, no additional components necessary
________________________________
** without speed / length measurement and detection of direction
Technical Details
Supply voltage

nominal 24 V DC, range 10 V DC - 38 V DC

Power consumption

max. 29 mA / 0.70 W with 24 V DC

Interfaces

RS485 data interface, service interface at front (USB adapter type KA-SERVICE_AJ optionally available)

Switching outputs

switching output per channel: Open Collector

Dimensions

DIN rail enclosure; height: 99 mm, length: 114.5 mm, width: 22.5 mm

Operating / storage temperature

-25°C to +80°C / -40°C to +80°C

Protection

III (low voltage < 60 V DC)

Design

DIN rail mounting (TS35 EN50022), to be installed in housing or cabinet with IP54 necessary (pollution degree 2)

Terminal strip

- MSTBT 2.5/4 (top and bottom)

- TBUS system 1.5/5 (back side)

- functional grounding via integrated contact and DIN rail