LOOPMASTER SERVICE SOFTWARE
Service Software for Loop Detectors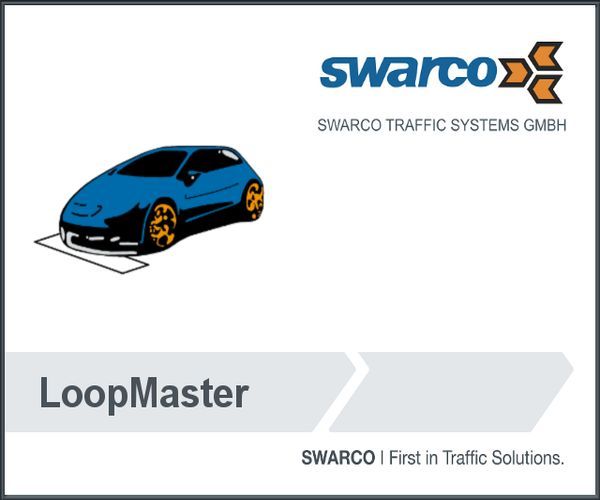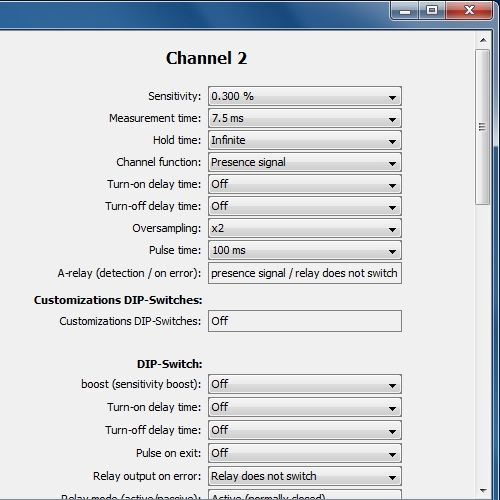 The LoopMaster software allows operating a loop detector via serial interface on the front. The software is used to put detectors into operation, for service assignments, for saving detector parameters as well as for start-up protocols.
FUNCTIONAL DESCRIPTION:
With the service software "LoopMaster" you can operate all current SWARCO TRAFFIC SYSTEMS detectors. The connection to the detector via serial interface or USB adapter is autonomously detected. Also, new detectors or recently-added interfaces are automatically displayed even during operation.
During each communication set-up, detector type and loop configuration are automatically detected and all relevant parameters are displayed in a clearly-arranged way. The operating parameters can intuitionally be set, edited and saved. For comfortable preparation, the detector parameter sets can be generated and saved while being offline. Supporting the service staff on location and perfectly scheduling service operations are thus a pushover.
The software optimally supports analysis and trouble-shooting. Clear-text information and diagnosis values are displayed for connected detectors and individual detector channels. The convenient comparison dialog for arbitrary channels gives additional overview of the channel and parameter differences. For documentation means, the program includes a graphic print function for all detector parameters.
The Java-based application is optimized for Windows®
version 10 (64 Bit) and 8.1 (64 Bit) and offers all standards.
The program includes a multi-lingual user interface and automatically recognizes the operating system language.
The practical online help with comfortable full-text search and context-sensitive help function go without saying. Additionally, LoopMaster provides all detector user manuals offline.
However, should you still encounter a problem you can send a request to the SWARCO TRAFFIC SYSTEMS support hotline at the push of a button. With this, all relevant data will be prepared and forwarded on demand. Thus, the prompt and optimum support by our experts is guaranteed.

Software Download:
Click on the Button Installation disk in the download area below to download the current software (zip file).

FEATURES:
Support of the complete loop detector product portfolio
Automatic recognition of detector type and loop configuration
Optimum support of detector configuration and analysis
Offline generation of detctor parameter sets
Convenient comparison dialog for arbitrary channels
Clearly arranged user interface with context help and full-text search function
Multilingual, with automatic recognition of operating system language
Online help function and access to current detector user manuals
Graphic print function of all detector parameters
Support request at the push of a button
Support of USB serial adapters and automatic run time detection
Java-based, optimized for Windows® and Linux (on request)