Apprenticeships and training at SWARCO for a successful future.
The better Way. Every day.
Combining theory and practice in one apprenticeship is probably the most effective way to develop expertise. SWARCO therefore offers the opportunity to complete technical and commercial apprenticeships alternating with practical phases at the company. The various courses are aimed at people with a wide range of qualifications: i.e. qualified secondary school leaving certificate, or intermediate or higher education entrance qualifications.
There is a suitable course for all motivated apprentices. For instance, in addition to an apprenticeship as an electronics technician for industrial engineering, there is also a dual study program in electrical engineering/automation. In the commercial field, for example, you have the choice between training as an industrial clerk or the dual study program in business administration, specializing in industry.
More details about the training locations and the various opportunities are available at:
Hello. Do you have time for a short interview.
To get an even better impression of what it's like to do an apprenticeship at SWARCO, we'll let those who know best have their say: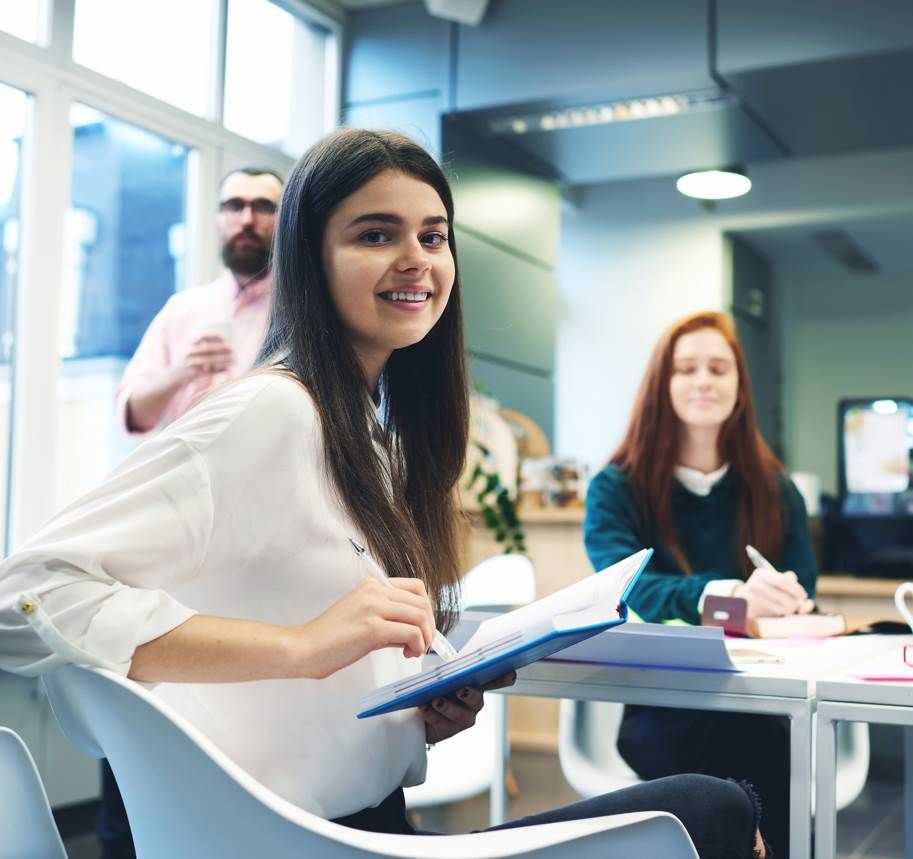 Tell us about the apprenticeship/training you completed at SWARCO?
How does it work?
I completed my apprenticeship as an electronics technician for industrial engineering at the Bochum location.
The first 1.5 years were spent in an apprenticeship workshop with many other apprentices from a wide range of companies, learning the basics of electrical engineering. This was followed by 1.5 years at SWARCO during which I learned about the different products both theoretically and in practice through numerous field assignments with experienced service technicians. The last six months then took place in the apprenticeship workshop again, where I prepared for the final exam.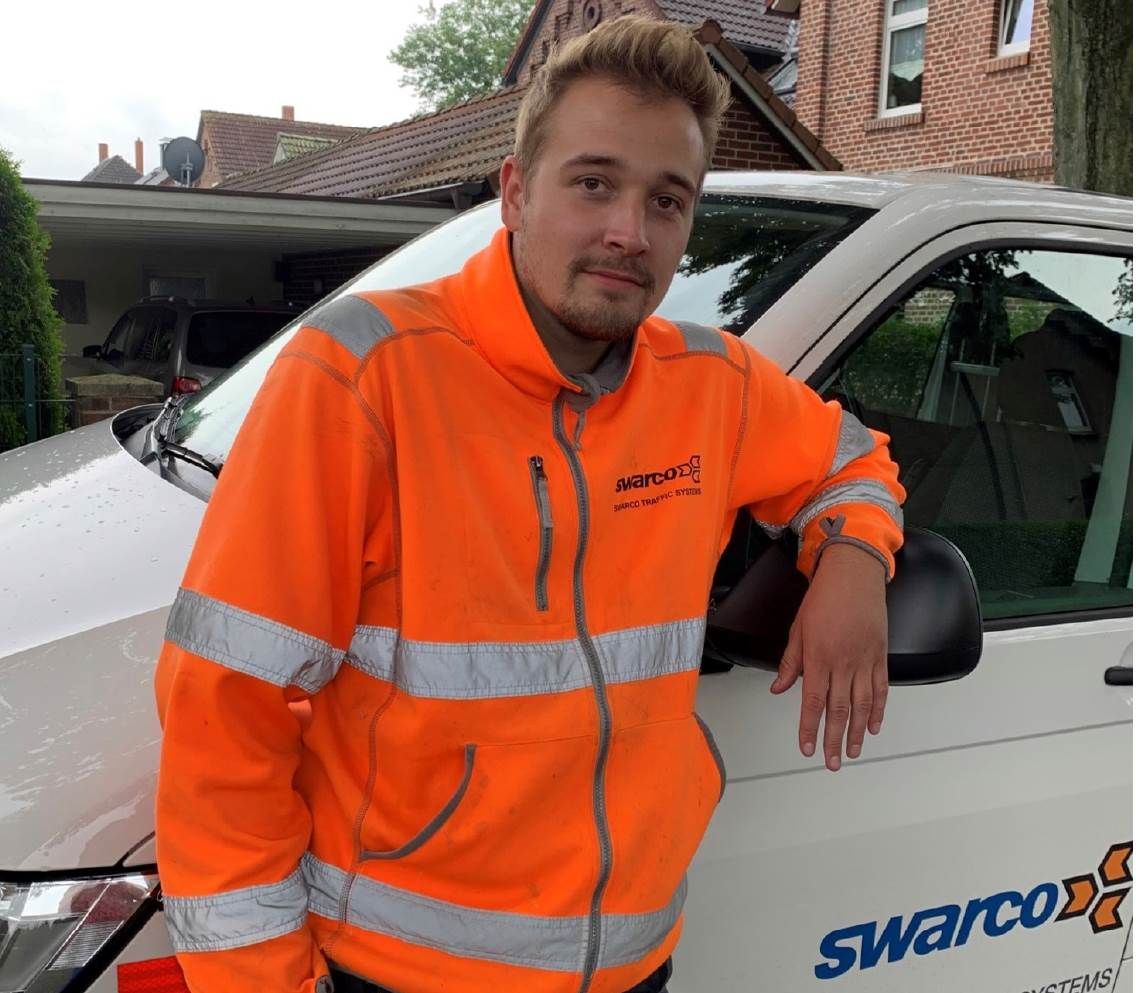 #Steffen | SWARCO in Bochum | Germany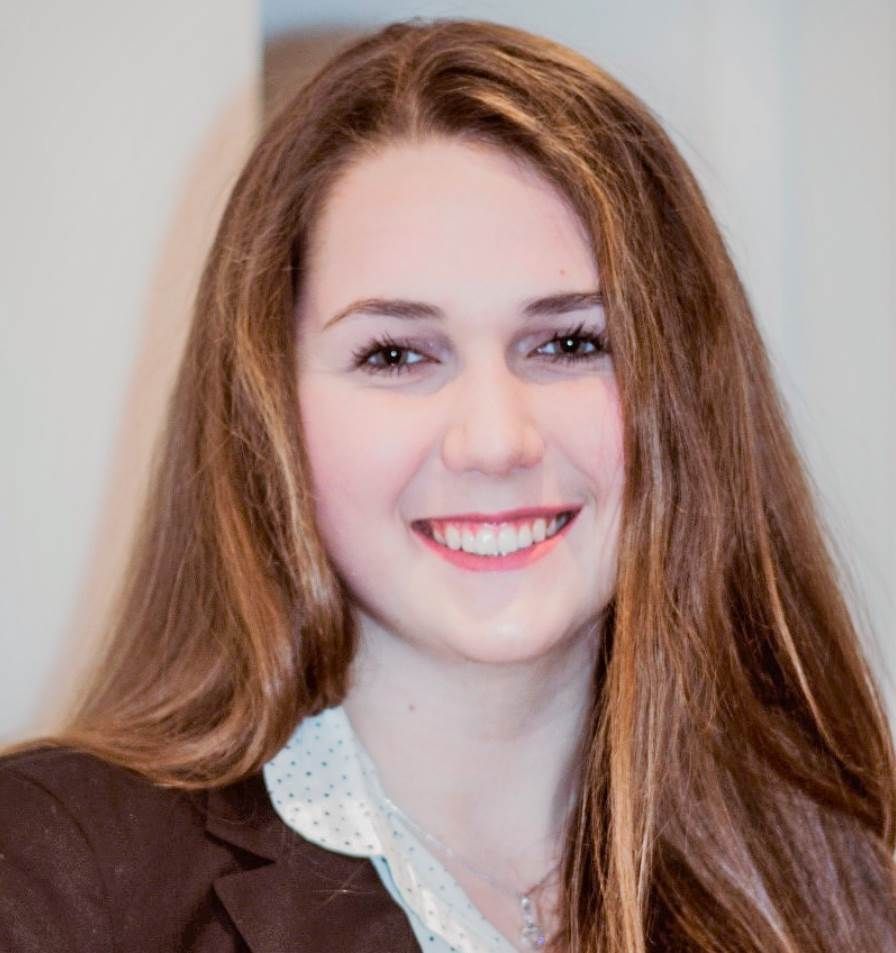 #Patrizia| SWARCO in Unterensingen| Germany
I am currently in my last year as a dual student at the Unterensingen location and am studying Business Administration-Industry at the Baden-Württemberg Cooperative State University. Looking back, the last two years were very exciting. I continually alternate between approximately three-month practical phases at SWARCO and theory phases at the university, which makes my everyday life varied and contributes enormously to my own learning progress. The assignments in the various departments provided me with a good overview of the company while deepening the knowledge I gained during my studies.
Which activities did you particularly enjoy?
I have always particularly enjoyed the field assignments with our service technicians. You learn a lot and it is really exciting to be able to influence traffic flows yourself with our traffic lights and other products.
I liked the majority of the activities, whereby my own projects were particularly notable, as they often required some creativity. Overall, I think that the variety of activities is what makes the training so special. I also think it's great that you get to work in many different departments as a dual student, even if they are not or only partially relevant to your studies. For example, even before I started my studies, I spent a week on the road with the technical service team to get to know the "core business."
What was your apprenticeship at SWARCO like?
I really enjoyed my apprenticeship at SWARCO. If you had any questions, there were always instructors or mission leaders who were happy to help. Not knowing something straight away is human and you were not judged for it. On the contrary, the knowledge was imparted calmly and with understanding.
I experienced SWARCO to be a growing, forward-looking company with flat hierarchies that takes great care to ensure that the relevant training content is imparted and that the corresponding goals are achieved during apprenticeship. I also feel that the size of the company is ideal for an apprenticeship. There is the opportunity to get to know other locations, even outside of Germany, and to work in all the relevant departments.

I particularly like the friendly and open company culture, which makes it easier to integrate into the respective departments as quickly as possible. I always received support whenever I needed it. It's no problem to ask colleagues if you have any open questions: They are happy to answer your questions and will support you if you are stuck.
What are your next steps after your training?
After successfully completing my training, I was hired as a service technician at my training company at the Bochum location, and now oversee my own large area of traffic light systems.
I still have one year of study left ahead of me and have to complete my 5th and 6th semesters. However, I have already received an offer for a permanent position, which means I can start right after my studies are over.

This enables me to start my career right away, which is great for my future prospects. In the coming year, I will already begin working with this department, which will make it even easier to get off to a great start.
Would you recommend an apprenticeship/training at SWARCO?
I would recommend an apprenticeship at Swarco to anyone, because there is a very pleasant atmosphere among the employees and trainees. Help and advice are always available and you gain excellent experience for your professional development.
For me, the decisive factors at the time were the future viability of the company and the very pleasant, open working atmosphere, even at the job interview.

In summary, I've found my time here thus far to be very enjoyable and educational. For me, SWARCO combines everything that makes for a good training company for apprentices.
Thank you for the insights.