In laminate flooring, SWARCOFORCE glass filler beads reinforce the overlay, increasing abrasion resistance.
Floor surfaces are subject to very strong mechanical impacts. For decades, thanks to their multi-layer build, laminate floors have proven their worth by demonstrating maximum resistance.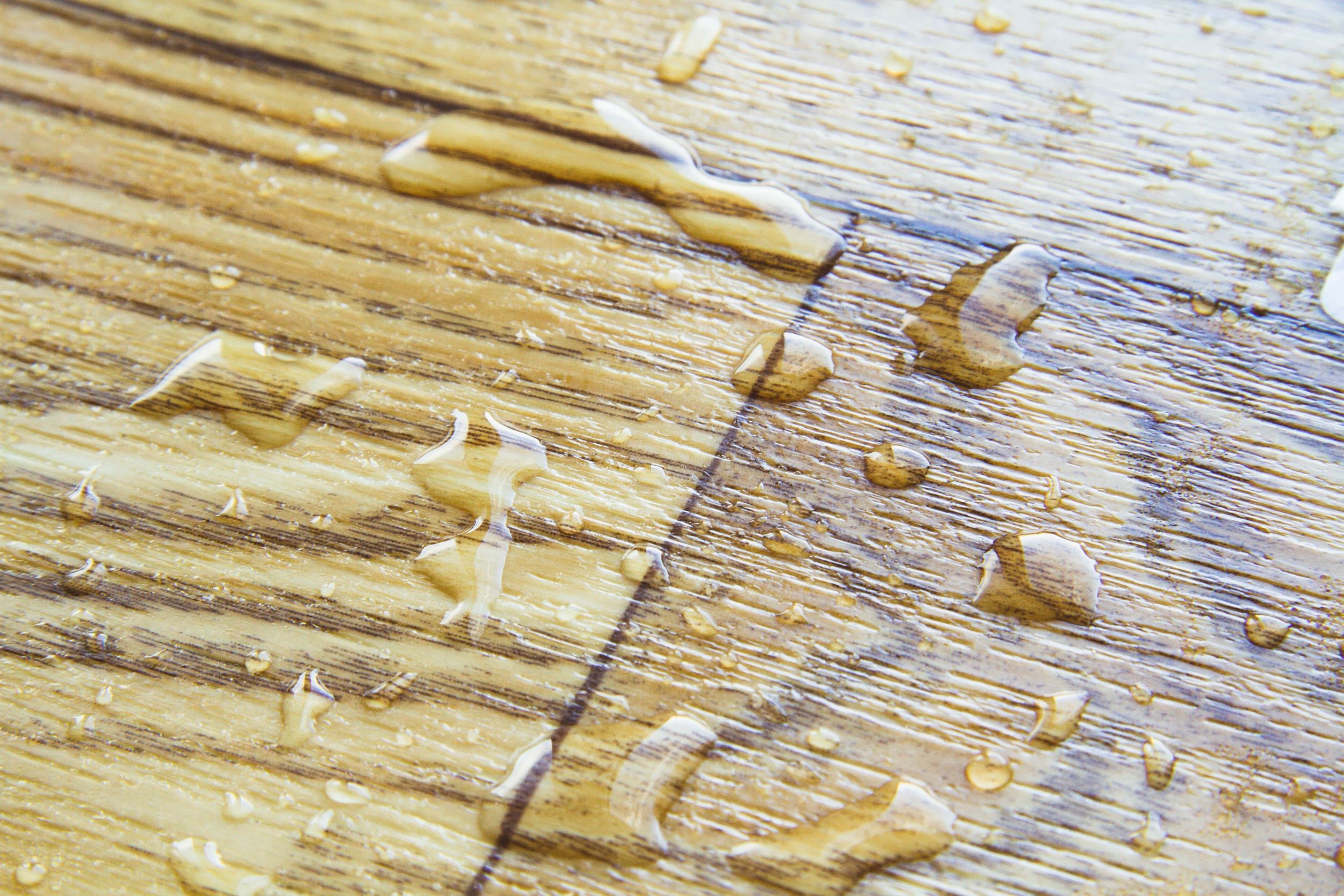 Laminate flooring offers many advantages. A large number of them are attributable to SWARCO Indusfericas' added glass filler beads.

Laminate flooring consists of 95% natural resources, primarily wood. The core board is made of compacted wood fibres (High-Density Fibreboard, HDF). The laminate underlayment serves as a backing layer for stabilization. Some laminate floorings also have an attached sound-absorbing padded underlayment. Beneath the top layer is the design layer, with decorative paper featuring as the "face" of the laminate flooring with authentic wood or stone flooring effects or highly creative designs. The top layer of laminate flooring is called the overlay. It is made of a special type of cellulose treated with synthetic resin (melamine resin) and acts as the flooring's hard-wearing surface. Although it is quite thin (typically less than 1 mm), the overlay is what makes laminate flooring particularly durable and scratch-resistant. In laminate flooring, glass filler beads reinforce the overlay, increasing abrasion resistance. In most cases, corundum glass bead blends are used.
Micro Glass Beads for Coatings
SWARCOFORCE glass filler beads
can serve as filling agents for paints, varnishes and coatings to utilize different physical properties of glass. These high-grade glass filler beads impact properties such as rigidity, warping and shrinking behaviour, abrasion resistance, scratch resistance, surface gloss, etc.
SWARCO, a Partner for Innovation
With their outstanding precision and first-class quality, SWARCOFORCE glass filler beads make a compelling case in a broad range of applications. SWARCO Indusfericas production facilities in Europe are ISO 50001 certified. We track and document each production unit's energy consumption. We strive to further develop state-of-the-art technology to reduce our energy consumption and our emissions and to achieve better recycling rates in the raw materials we use. The recycled material consists solely of cuttings and scraps from high-quality industrial glass.