We argue hat partnerships will be key to EV charging success and hitting net zero targets
Anne Buckingham, Sales Director for SWARCO Smart Charging argues that partnerships will be key to EV charging success and hitting net zero targets
The UK is committed to reaching net zero greenhouse gas emissions by 2050 but reaching net zero requires extensive change across the entire economy and the NHS has a significant part to play. It is one of the biggest employers in the UK and one of the UK's largest public-sector carbon emitters.
Estimates suggest that the NHS is responsible for 4% of the UK's total CO2 emissions, and in England alone there are over 9.5bn NHS-related road miles travelled by staff, visitors and patients – accounting for about 3.5% of all road travel in the country.
The NHS has several initiatives in play to reduce emissions, and in 2019 released its NHS Long Term Plan which, crucially for fleet managers, includes a commitment to roll out the use of low emission vehicles and reduce emissions from transport fleets and business mileage by 20% by 2024. So, for those teams within the NHS responsible for fleets there is a fast-approaching deadline along with longer term commitment to electrify – which means future proofing now to avoid wasted investment.
The challenge is significant especially when you consider the complex range of vehicles required, from A&E ambulances and specialist fast response vehicles, to doctors' cars and patient mini-buses. Some NHS vehicles may have obvious low-emission alternatives available today, others most certainly do not.
The most common place to start when transitioning to a low emission vehicle strategy is the vehicles themselves. However, you must also take into consideration how you're going to charge/recharge them as this could have a significant impact on the vehicles you choose - impacting your whole transition approach.
Vehicle specification has to take into account what type of journeys they make, what sort of regional coverage they need to have, the demands of the geography and climate (i.e do they have to contend with hilly areas, hot/cold temperatures etc) or to carry a heavy payload. So set out clear evaluation criteria, including cost and performance.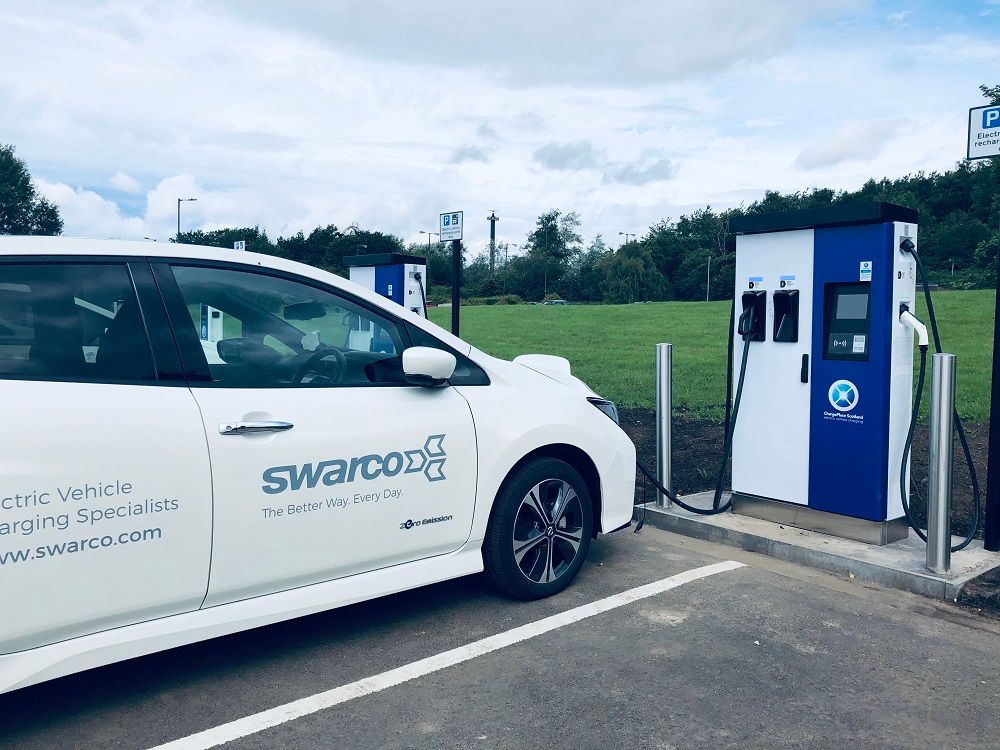 One size will not fit all

It is worth getting other stakeholders (e.g your FM team, a charging infrastructure partner, energy consultant etc) involved at the same time as you start engaging with OEMs or leasing companies. There is no point choosing a particular vehicle (e.g a 400kW vehicle) only to find you don't have the energy supply capacity or won't have sufficient capacity in the future.
Think about whether they will be returning to a depot or hospital site, will they need charging enroute or used across shifts? What will the dwell time be, will they be able to charge overnight? As for potential EV charging locations you'll need to consider whether they are freehold or leasehold, as the complexities of leasehold can add several months to the process. Similarly, an older, power restricted depot will be more challenging than a newly built site, so it is important to engage your building management services and energy supplier to understand what energy capacity is available to you.
If capacity is low, you may be able to work with the district network operator to get additional power from the local grid – at a cost of course. Or, depending on space, using solar panel and battery storage could help top up the available capacity.
Selecting the right charging infrastructure is always a challenge, and the biggest challenge is when companies like ours are consulted too late in the process. In our ten years' experience, we've witnessed this first hand. In one example, a Trust wanted to install four chargepoints at five hospital sites for fleet and employee use. Using site data from the FM team, and the vehicle usage profile from the Operational team, the plan was to have AC 22kW chargers throughout. However, the actual power supply headroom capacity meant that this was only possible at one site immediately. At three others we were able to adapt plans and support with software to load balance available supply and enable scheduling. One of the original sites however, was postponed and an alternative freehold site identified, to avoid an expensive DNO power upgrade unbudgeted for in the current plan.
As well as NHS Trusts we have been working with the Scottish Ambulance Service. Experience tells us that collaborative long-term partnerships are key to the success of a project and future investment. It should always start with a feasibility study, which is much easier to do when you're working with a partner who knows the right questions to ask, and can provide consistent liaison throughout planning and programming, with other stakeholders.
Conclusion

There is a plenty to think about, so choose your partners wisely and find the ones that you're confident will be around to support you in the years to come. Try not to think about electrification projects in isolation - always have an eye on the future. We can model for future requirements, forecasting for usage increases and the likely increases in battery sizes to help with future proofing. You may think the simple way of future proofing is to put in high power charging in for every site, but this may not be necessary or financially viable. However, what might be viable – and prudent – is to invest in the ducting and cabling to accommodate more powerful chargers that you may need at a later date and to support with load balancing and scheduling software and/or on-site generation (PV) or battery storage (BESS). Decisions made today will likely impact the operational and financial success of future projects – and whether or not the net zero targets are met.