Traffic Management in Timisoara / Romania
New Traffic Control Centre by SWARCO
The Romanian city of Timișoara opted for SWARCO's integrated traffic control and video surveillance system. The reason: We had to offer the best technical solutions - without exceeding the budget of 4.5 million.

Between 2015 and 2016, SWARCO and its partners brought traffic management in the 300,000-inhabitant city of Timișoara to the state-of-the-art technology. In addition to the civil engineering work and the technical upgrade, several software modules for the entire information and mobility system as well as for video surveillance were integrated. Everything from a single source - from SWARCO. Here are a few figures on the new traffic control and monitoring centre in Timișoara: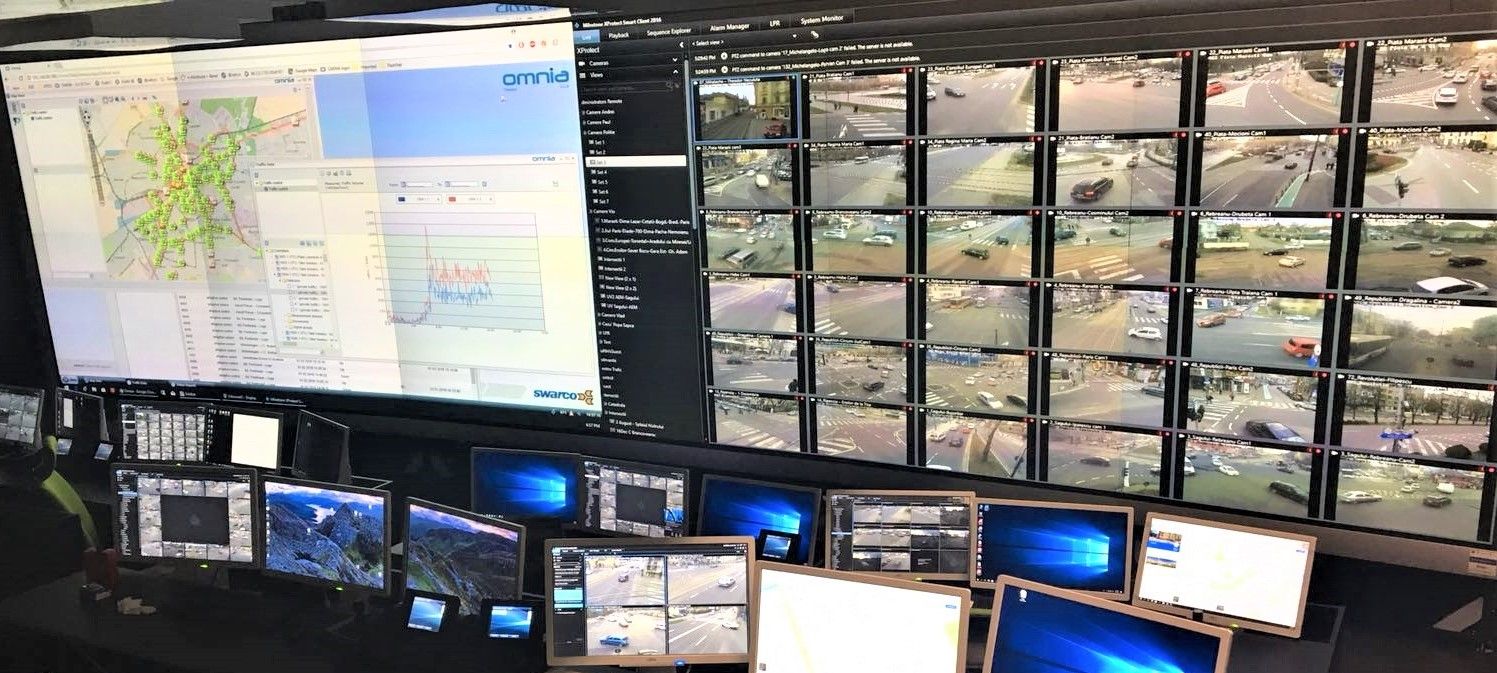 Highly Complex, but Smart and Simple

Mobility - adapted to today's needs. Highly complex traffic systems, which are used daily by countless road users, entail great risks for bottlenecks, weak points or reduced traffic flow. This is where SWARCO comes in - with innovative Smart Mobility solutions and safe traffic management that ensures a smooth flow of traffic. Networked information platforms ensure maximum transparency and now keep all road users in Timișoara up to date.
"The specific challenge was to deliver our latest solutions within the given budget and a very short period of time."

Liviu Staniloiu, SWARCO Traffic Romania
KEY FACTS

PROJECT DURATION
2015-2016

THE CHALLENGE
new traffic control centre including control & video surveillance for Timisoara

SERVICES
Planning and implementation of a modern, intelligent traffic management system

TECHNOLOGY
Software modules for the communication system SPOT and fibre optics, OMNIA-UTOPIA, Public Transport Management system FLASH, the information and mobility system MISTIC, intersection traffic control system (latest generation of traffic controllers, LED traffic lights, acoustic devices, pedestrian buttons), LED Variable Message Signs, automatic license plate recognition system, fault management system, video surveillance CCTV and various detection systems