SWARCO X-LINE for children's traffic training area in Luxembourg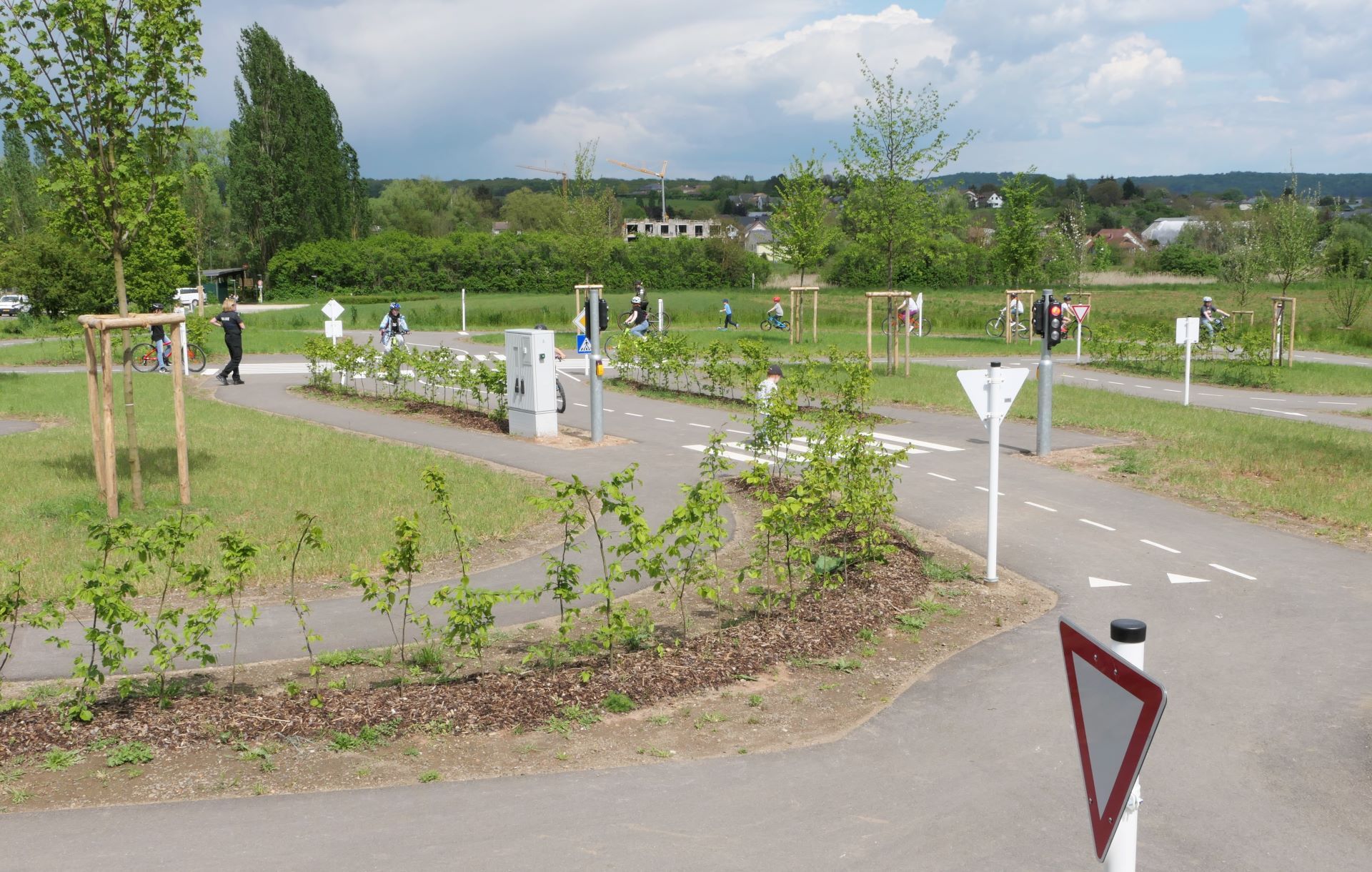 SWARCO has equipped a bicycle traffic training area for children in Niederanven, Luxembourg with a miniature traffic light based on SWARCO X-LINE technology. The installation as well as the traffic training area serve to enable children to practice cycling in public traffic in a safe and playful way. The facility can be used by schools or privately.
The SWARCO X-LINE miniature installation on the traffic training area consists of two shortened masts, two RTB pedestrian push buttons and four small 100mm SWARCO Futura mini signal heads of the X-LINE type. ACTROS compact X-LINE was used as the control unit. The system can be switched on as needed by means of a (parent) control button mounted on the outside of the control unit. When activated, the system runs for one hour at a time and thus only consumes electricity when it is really needed.
At the end of May, the system was inaugurated by representatives of the municipality and Henri Kox, Ministre de la Sécurité intérieure, and was already being used by young and old cyclists immediately after the event. SWARCO is pleased to make a contribution to road safety and road education for the youngest cyclists in Luxembourg with the realisation of this facility.